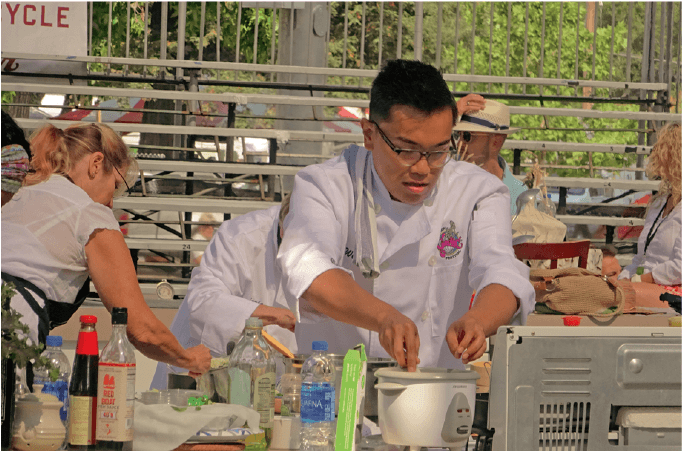 LUMPIA, one of the traditional Filipino dishes, took center stage when Fil-Am Will Simbol won the 2018 Great Garlic Cook-off at the 40th annual Gilroy Garlic Festival with his original recipe: Savory Crunchy Freshy Tangy Shrimpy Herby Garlic Lumpia Wrap. He beat out seven other finalists who came from all around the country. The eight finalists who were selected from hundreds of entries came at the festival and prepared their recipes in front of the public and panel of judges within a time limit of two hours.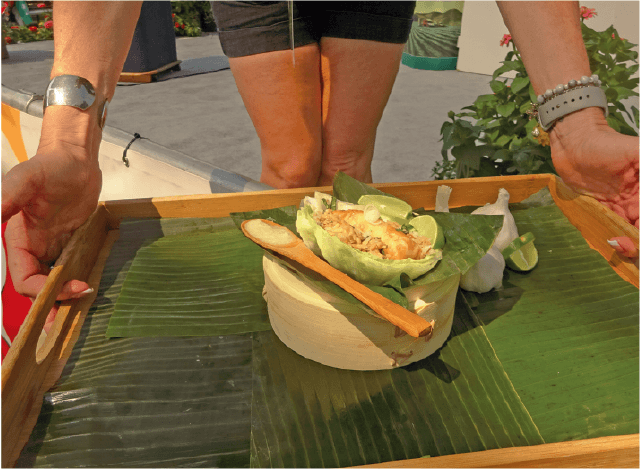 The lumpia wrap consisted of a cup-shape leaf of lettuce, his original garlic rice, and topped with his original deep fried garlic lumpia. It is eaten like a taco. The lumpia wrap was served on small bamboo steamers lined with banana leaves. It was served with a lime wedge to add tartness, if desired, and his original garlic sauce contained on a wooden spoon.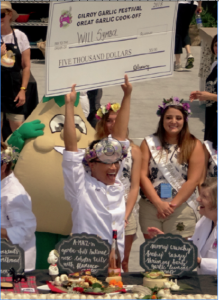 All five judges phrased the taste of the dish and they also like that they can add different elements with the sauce and lime. One of the judges described the sauce as great and he said that he tried the lumpia wrap without adding anything, with the sauce  and with the lime and he described the dish as a big hit.  One other judge said that it has all of the elements contained in the name of the recipe.
Will won the coveted garlic crown and a $5,000 cash price. Will's parents, who are originally from Pampanga, Philippines, are longtime residents of Cerritos, California. Will, who was born in Long Beach, California and grew up in Cerritos, California, is now residing in New York and is teaching at Ideal School of Manhattan. 
Facebook Comments