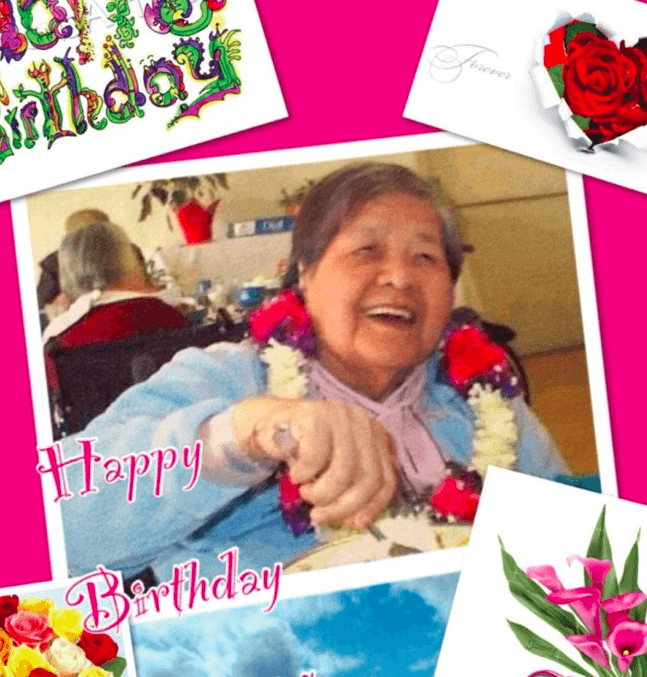 This Sunday, we are going to honor God's wonderful gift to us, our mother.
A mother is truly a special woman and deserves much praise and gratitude. I can't help feeling sentimental during Mother's Day.
My mom, Catalina Francisco Lu, was born on May 19, 1920. She passed away at the age of 74.
Though it has been years since she went home to be with the Lord, there is still the pain in my heart. I guess the heartache will never go away.
I just learned to accept the fact that she won't be around anymore. But her memories will always be with us  — that is how she lives on in our hearts.
A major part of the memories children have of their mothers are the lessons they teach us.
I find it amusing that most of the lessons children hear from their mothers are generally the same, and then these are passed on from generation to generation.
"Eat your vegetables. They're good for you."
"Don't talk while your mouth is full."
"Make sure you always wear clean underwear, in case you're in an accident."
"Don't waste food. Finish it all. Think of the hungry children in Africa."
"If you don't stop crossing your eyes, they are going to freeze that way."
"Call me when you get there so I'll know you're okay."
I read about a well-known chef from Italy who migrated to the U.S. He said his mother advised him on always setting goals for his life and her advice has helped him become successful.
"You can run 1,000 miles per hour, but if you don't decide where to go before, you'll run in a circle and go nowhere. A goal without a plan is just a wish, and we can waste time in wishing," the chef quoted his mother.
I myself have many lessons learned from my mom, which I always reflect on, especially during Mother's Day.
They say you eventually become your parents over time. I can sense some of my Nanay in me, especially when I am with my pamangkins (nieces and nephews) and apos (grandkids).
When they seek my advice, I find myself talking to them the way my mother talked to me when I was their age.
I'm gratified to know that I have retained the lessons that she tried so hard to instill in me.
My mom Catalina was fond of reciting quotations or mga kasabihan. Of course, at that time, I didn't fully understand what she really meant. What I remember most was her wisdom about gratitude and work ethic.
One of Nanay's favorites was: Ang hindi lumingon sa pinanggalingan ay hindi makakarating sa paroroonan. In English this translates to: He who does not look back at where he came from will not reach his destination.
She often emphasized the need for us to remain humble and never forget the people who helped us along the way.
When I opened my very first salon, she was there to remind me that I should always offer thanks to those who made my dream possible, especially my sisters who paid for my tuition so I could study styling and design.
My mother also challenged me to be more mindful and conscientious about work and money. She would always say to me: "Para kang kalabasa, gapang ng gapang naiiwan naman ang bunga." Loosely translated, I think she meant that I often worked myself to the ground but I never saw the fruits of my labor.
Nanay's constant prodding helped me to take more responsibility in my fiscal affairs. Thanks to her, I'm still learning.
What I've generally learned from the quotes Nanay used to say is that there are some lessons we don't understand until we are ready to digest what they really mean for our self-improvement.
Even in the after life, mother continues to teach me lessons from the words of wisdom she left behind.
I'm glad I can be here to repeat these words to my nieces, nephews and grandchildren so they can get a piece of motherly advice from their great Lola Catalina Lu.
This Mother's Day, I hope children all over the world give due credit to their mothers who have sacrificed a lot for their benefit.
Mothers have an incredible job. Theirs is a 24/7 duty with no days off. They make sure we are fed, clothed, and comfortable. They nurture us into loving and caring human beings. All they want in exchange is for us to be happy.
Mothers, you are the real heroes! You deserve a medal even if you never ask for it. Kayo talaga ang ilaw ng tahanan. Mabuhay ang ating mga nanay!
Let's show our mothers how much we appreciate them, not just on Mother's Day but everyday.
***
Monet Lu is a Marikina-born, award-winning celebrity beauty stylist with his own chain of Monet Salon salons across Southern California and Las Vegas, Nevada. Ultimately, Monet is known as an all-around artiste who produces sold-out fashion and awards shows as well as unforgettable marketing campaigns. Monet is also the founder of the revolutionary all-natural beauty products such as Enlighten, your solution to discoloration . To contact Monet, please visit www.monetsalon.com or email him at monetsalon@aol.com