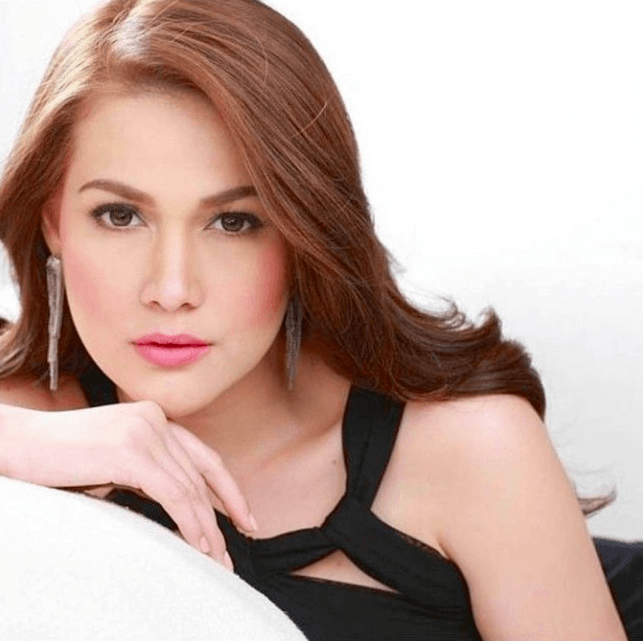 I've been asked several times who my favorite actresses are. I remember that my answer would always include this young award-winning actress—who is also famous for her class and good heart—Bea Alonzo.
Entertainment, like everything else, evolves as culture changes over the years. And I say this with love toward my friends in the industry: that I long to go back to a time when sophistication and class are much more appreciated and celebrated.
Nowadays, tact is the last thing you would expect from a social setting and being blunt is even considered a quality that one should possess if he or she wants to make it big in show business. It is often "mistakenly" connoted as transparency—or even honesty. You see this evident on talk shows, at comedy bars, and (even) on the news. Our brand of entertainment now is more satirical in nature rather than deep and reserved. This phenomenon could be the reason why I admire such elegance and grace in selected actors and actresses. One of them goes by the (screen) name, Bea Alonzo.
Bea's real name is Phylbert Angelie Ranollo Fagestrom. She is half-British since her father, whom she admittedly had not seen since her parents separated, is British. Her mother is a Filipina. Bea was born October 17, 1987.
She is only in her late 20s, yet acts more mature for her age, and in comparison to her contemporaries.
"Maaga akong tumanda, kailangan kong i-fast forward yung childhood ko kase hindi ako lumakisa normal family. I came from a broken family, di ako pwede mag-inarte na 'I want this, I want that,"  she revealed in a tell-all interview with Boy Abunda in 2010.
It's remarkable, yet anticipated, that those who grew up not having much in life or have been through hardships are usually those who emerge as stronger and more mature. Such are qualities that I see in Bea.
Bea or "Tisay," as her old friends know her, was discovered in a local beauty contest before she auditioned and got into ABS-CBN's Star Circle Batch 10. She underwent a series of workshops and several more auditions and go-sees—fruits of which she reaped when she named 2013 "Box Office Queen" and nominated "Best Actress" at the 2014 FAMAS Awards.
I have to say that the award was a bit long overdue. Even during her first few appearances on TV, I already recognized Bea's raw talent and agreeable demeanor. In 2002, she joined the TV drama "Kay Tagal Kang Hinintay," which led her to star in major soap operas like "It Might Be You, IkawAng Lahat Sa Akin," "Maging Sino Ka Man" and "Maging Sino Ka Man: Ang Pagbabalik," and "Magkaribal." Last year, she played the role of not just one—but two completely opposite characters of the same face, as Emmanuel and Rose in the highly rated TV drama series, "Sana Bukas Pa Ang Kahapon," opposite Paulo Avelino.
Bea Alonzo's compelling portrayal in these teleseryes did not escape the movies as she dominated the big screen with her blockbuster performances in "Four Sisters and a Wedding," "She's The One," "The Mistress," "Miss You Like Crazy," "And I Love You So," and my personal favorite, "One More Chance."
She is with Ian Veneracion in the new hit teleseries "A Love to Last." Right now she is also currently dating Gerald Anderson. It should really come as no surprise that this beautiful and talented lady would get more challenging roles because of her skill and work ethics. I truly believe that apart from talent, it is very important that you know how to handle yourself with grace and class. I have to stress that through Bea's long stint in showbiz, I have never heard about her get into scandalous issues or gimmicks just to have her name on the front page of a newspaper. Instead, I hear comments of how private, discreet and respectfully honest she is towards her co-stars and even her assistants.
In this time where crassness is considered enjoyable and "hashtag-worthy," it takes good judgment to know who the real "high-society" people are, and recognize those who are the true protagonists by nature and in real life.  It is quite true that "class cannot be bought" because in this crude-infested world we call showbiz, it takes real talent and elegance to shine naturally.
***
Monet Lu is a Marikina-born, award-winning celebrity beauty stylist with his own chain of Monet Salon salons across Southern California and Las Vegas, Nevada. Ultimately, Monet is known as an all-around artiste who produces sold-out fashion and awards shows as well as unforgettable marketing campaigns. Monet is also the founder of the revolutionary all-natural beauty products such as Enlighten, your solution to discoloration . To contact Monet, please visit www.monetsalon.com or email him at monetsalon@aol.com