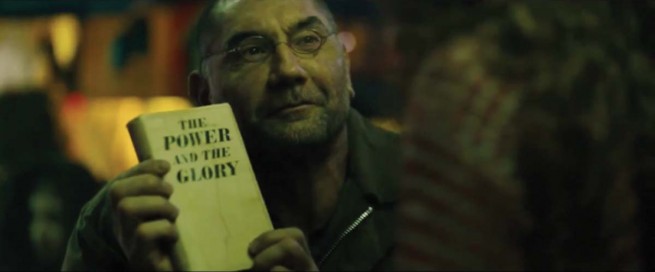 Filipino-American Hollywood star and former WWE champion Dave Bautista co-stars in the much-anticipated movie "Blade Runner 2049", a sequel from the 1982 hit movie "Blade Runner" that was directed by Ridley Scott and starred by Harrison Ford.
Three decades after the events of the first film, a new blade runner, LAPD Officer K (Ryan Gosling), unearths a long-buried secret that has the potential to plunge what's left of society into chaos. K's discovery leads him on a quest to find Rick Deckard (Harrison Ford), a former LAPD blade runner who has been missing for 30 years. Oscar-Nominated director Denis Villeneuve ("Arrival") directed the much-anticipated sequel.
Blade Runner 2049 was produced by Oscar nominees Andrew A. Kosove & Broderick Johnson ("The Blind Side") and three-time Emmy winners Bud Yorkin & Cynthia Sikes Yorkin. Multiple Oscar nominee Ridley Scott is the executive producer. Bill Carraro served as executive producer and unit production manager.
The film which stars Ryan Gosling ("La La Land") and Harrison Ford ("Star Wars") also includes an international cast, among them Ana de Armas ("War Dogs"), Sylvia Hoeks ("Renegades"), Robin Wright ("Wonder Woman"), Mackenzie Davis ("The Martian"), Carla Juri("Brimstone"), and Lennie James ("The Walking Dead"), with Dave Bautista (the "Guardians of the Galaxy" films) and Oscar winner Jared Leto ("Dallas Buyers Club").
Director Denis Villeneuve was asked by the press what interested him in taking this film and he replied, "The idea that as human beings we are reprogrammed with our genetic background and education and how we can free from that. Also to bring back that beautiful career from the first movie and explore it with my own sensibility."
For Fil-Am actor Batista, it is all about the pride of being a part of a great film.
"When I first got the role, I didn't realize how important the character was to the plot of the film.  I'm proud to be part of the film," he said.
Blade Runner opened in theaters on October 6, 2017.