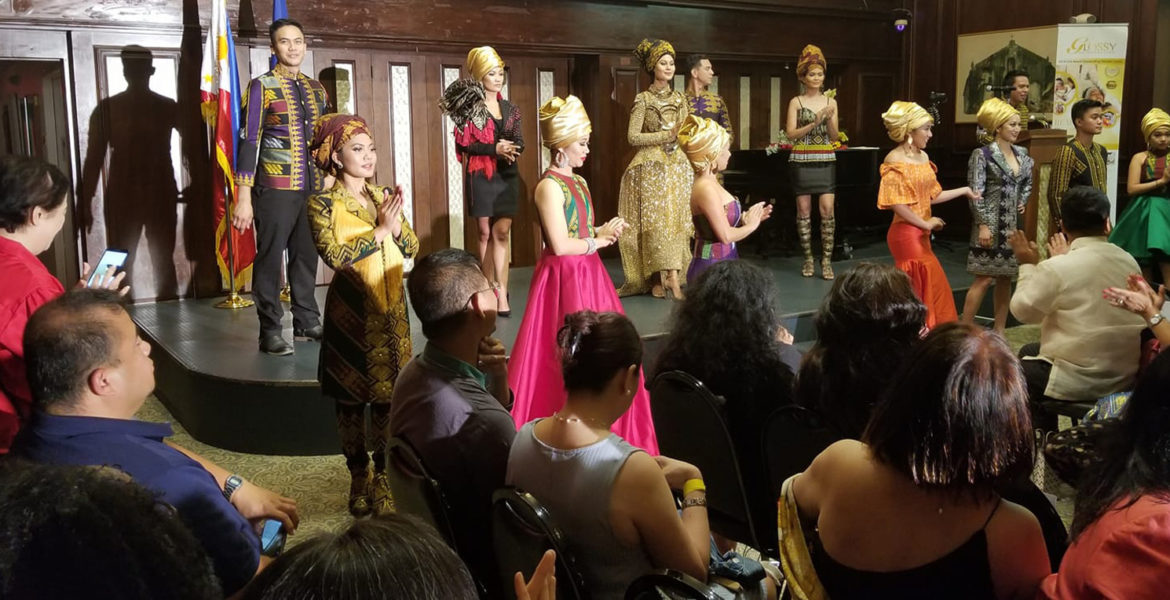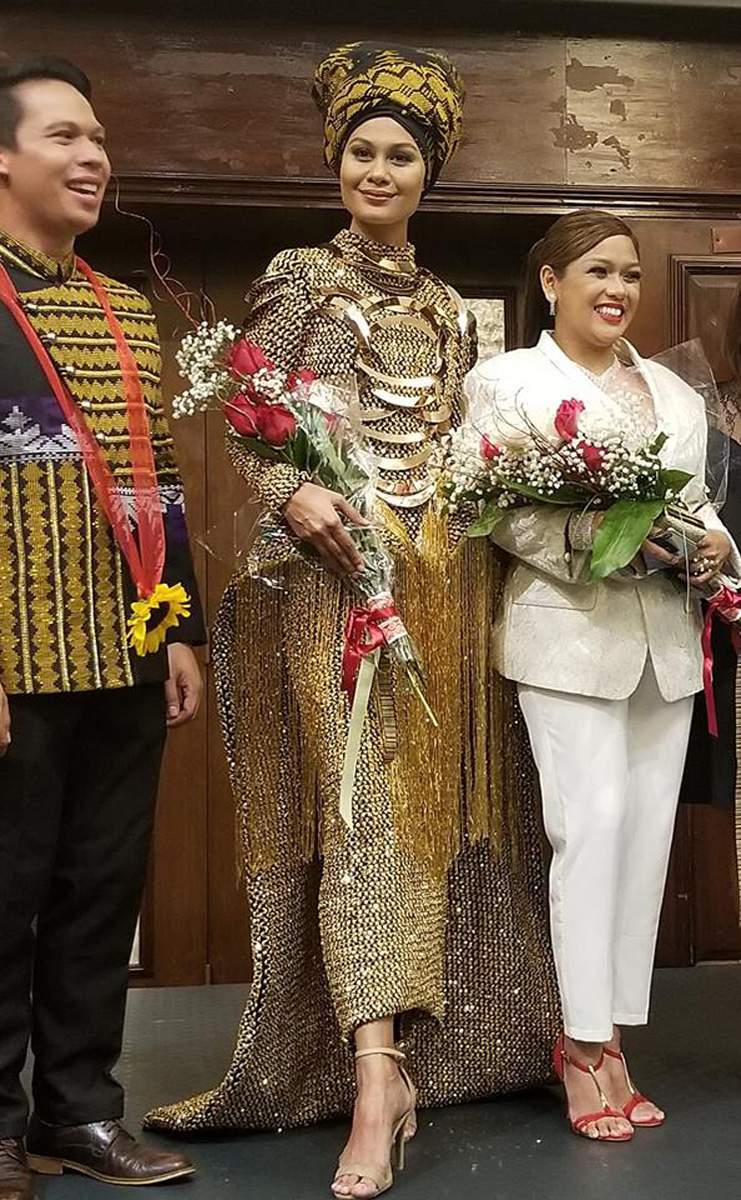 Arise Mindanao: NY gets a glimpse of Mindanao fashion
Director-Rain-Rivera-Ramas,-Miss--Universe-2010-4th-Runner-up-Venus-Raj,-&-Glossy-Skinnovation-corporate-head--&-Arise-Mindanao-producer-Mita-Quiogue
Director Rain Rivera Ramas, Miss Universe 2010 4th Runner-up Venus Raj, & Glossy Skinnovation corporate head & Arise Mindanao producer Mita Quiogue.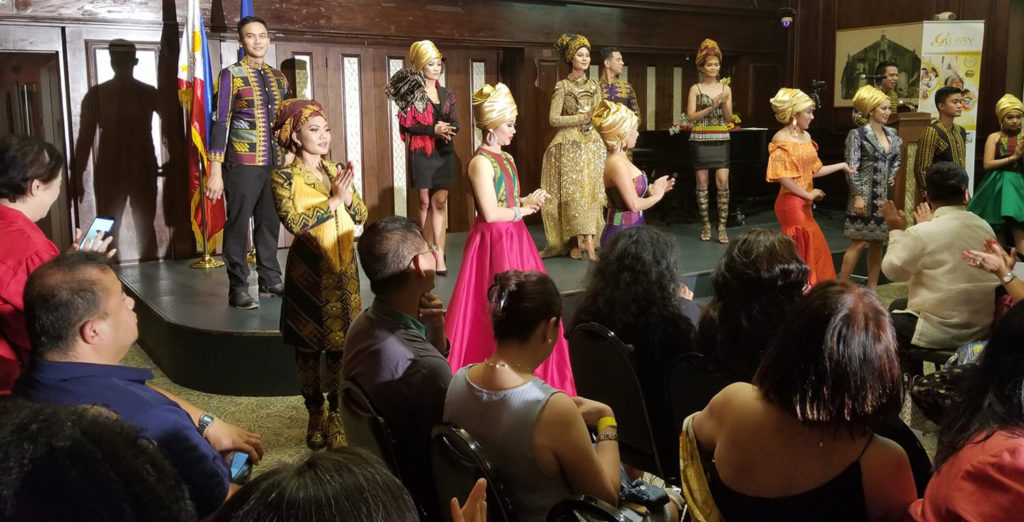 Just in time for the advent of the upcoming New York Fashion Week's vogues and trends, Mindanao's pride Feliciano Ador's fashion collection breezed into the scene and graciously invaded the Big Apple's runway via Arise Mindanao, a promotional program by the Dalsaka Foundation, Inc., a General Santos City-based non-profit.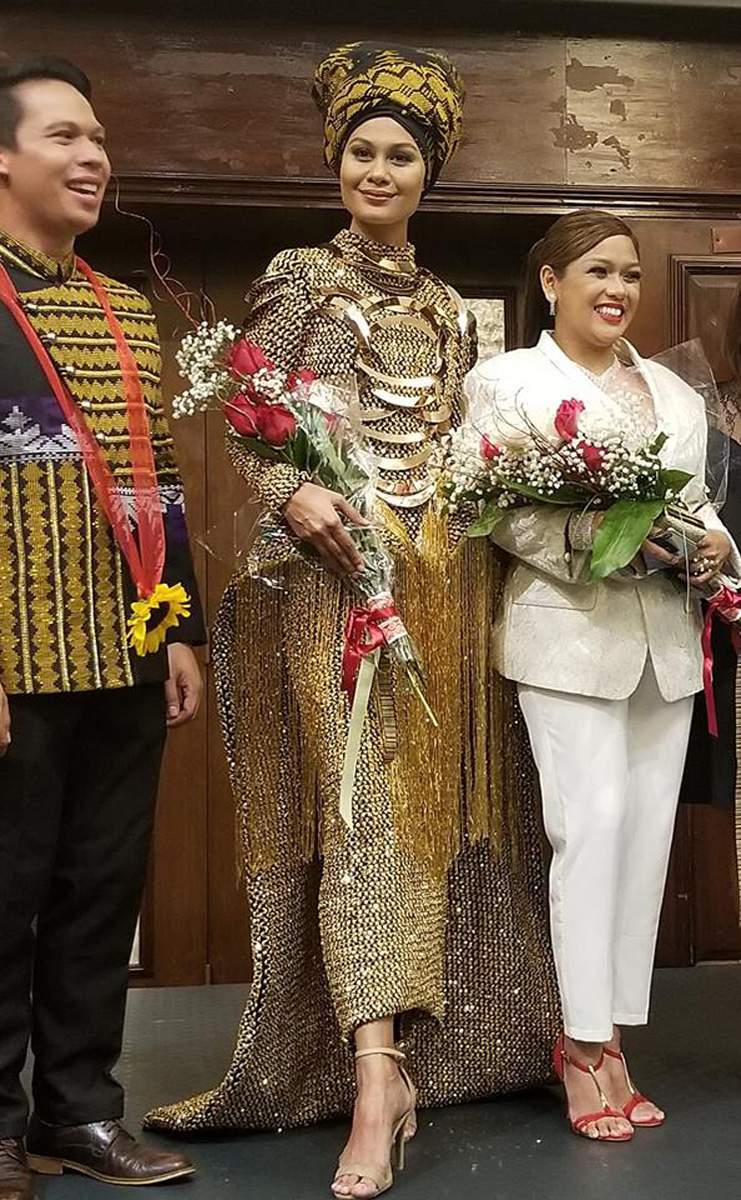 Aptly coined from "Dalan Sa Kalambuan," (literally translated: The Road To Progress), the ethnic cultural-oriented organization from Southern Mindanao aims to showcase the different native crafts and fabrics intricately woven from B'laan, Tboli, and Maguindanao tribes of the region in neo-ethnic fashion as masterfully interpreted by Ador. Ambitious that it may seem but bringing the said program into the international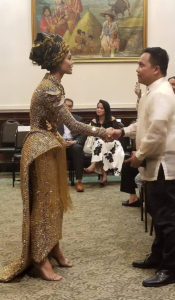 arena will conceivably open the possibility of livelihood for the crafting communities of the aforementioned tribes, as well promoting the art of southern Philippines to the world.
NY-based Glossy Skinnovation under the chairmanship of Miss
Mita Quiogue ably spearheaded the resplendently received "Feliciano Ador for Arise Mindanao" fashion show that was mounted at the Kalayaan Hall of the Philippine Consulate along Fifth Avenue last Friday, August 17, 2018 with no other than statuesque 2010 Miss Universe 4th Runner-up Venus Raj gracefully capping the event under the direction of Rain Rivera Ramas. (Bobby T. Yalong)
Facebook Comments