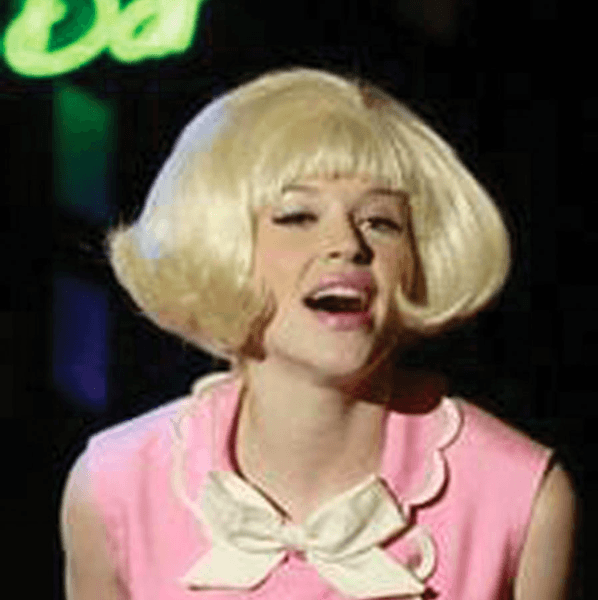 Petula Clark sustains seven decades of musical supremacy and iconic status
Boxing Day, following Christmas, became even more significant not only because of the exciting gifts I received but for the rare opportunity to watch one of my favorite recording artists of the 60s, Petula Clark, when she mounted a sold-out holiday concert in one of New York City's popular entertainment landmarks, the BB King Theater-Lounge along 42nd Street.
My thrill was beyond being contained… enthusiasm was teeming…yesteryears inevitably came flashing back as I tread down memory lane listening to her every single ditty. The petite English Darling of the Airwaves impressively delivered a one-and-a-half-hour performance sans break. It was amazing that the 85-year-old Grand Dame of the Limelight could still sustain notes as she stunningly carried her regal demeanor with confidence,  memorized and delivered her repertoire without the aid of a monitor or an idiot board.
The celebrity icon opened her show with "You and I" backed by a 5-piece band to the deafening applause of the full-house crowd. From among the sixteen songs she performed, I loved her signature chart toppers like "Don't Sleep In The Subway," "My Love," "I Know A Place," and "This Is My Song."
To effectually reprise her role as Norma Desmond in Andrew Floyd Webber's hit musical "Sunset Boulevard" in London's West End Adelphi Theater in 1993, (originally played by Gloria Swanson in the film and Glenn Close on Broadway) Petula donned a long black robe and sang "With One Look"… then capped the show with a song synonymous to her name, "Downtown," that nearly brought the house down. A standing ovation ensued while persistently clamoring for an encore… and she gave in with "Here Comes The Rainbow."
Sophisticatedly garbed in a floor length straight cut black skirt matched with a glittery top, Petula's shaggy silver locks perfectly complimented her amiable face. As she executed her act, I couldn't help but reminisce the golden years of her prime when her moniker was proudly bannered on almost every theater marquee.
Petula was born Petula Sally Olwen Clark on November 15, 1932 to Leslie (a frustrated actor-singer), and Doris (a gifted soprano) in Epson, Surrey, England. Her father noticed Petula's penchant for singing at age 6 and at the tender age of 7 her talent was officially recognized after she won a singing contest in a village fair.
On October 1942 during World II her father Leslie brought her to BBC to join other children cheer military forces overseas by sending them messages and care-for notes. Accidentally the transmission was cut off due to the massive bombing during an air raid. Ten-year-old Petula readily volunteered to sing and entertain the audience while waiting for regular programming to resume.
Petula since became a regular volunteer and was delegated to entertain the British Troops in the war and later made more than 500 appearances that earned for her the title "The British Shirley Temple,"  an American sweetheart her age who brought inspiration and cheer to American armies at war.
Movie offers came pouring like rain. In 1944 she faced the movie cameras for the first time via "A Medal For the General" at age 12. By the time she was 15 she was already accustomed to showbiz system having had made a number of films and a veteran of thousand professional appearances. At 17 she cut her first album "Music, Music, Music" that became number 1 in six countries.
Despite the company's strong desire to make her stay youthful to maintain her sweet image, maturity got into the way. 1952 marked a significant milestone in her movie career when she did "Made In Heaven" and portrayed a married woman. She created a new record by becoming the first British female vocalist to shoot up in the charts on the first entry of "Sailor" which she recorded in 1961.
The Birth of  "Downtown"
In November 1964 Petula Clark's star even shone brighter with the November release of her October 16, 1964 recording of "Downtown" written and produced by Tony Hatch. A soul composition flip-sided by "You'd Better Love Me," "Downtown" was recorded in a 7-inch vinyl single and instantly became an international hit reaching No. 1 in the Billboard Hot 100 and No. 2 in the UK Singles Chart., No. 1 in Australia, New Zealand, Rhodesia, and South America, No. 2 in Denmark, No. 3 in India, and No. 4 in the Netherlands.
It was The Beatles' "I Feel Fine" that dominated the chart and hindered Petula's ultimate climb to the top. But did you know that "Downtown" was originally intended to be recorded by The Drifters and Petula loved it the first time she heard the melody?
Petula was honored by the American Recording Industry with a Grammy for "Best Rock n' Roll Recording of 1964," the first for a UK female artist to win a Grammy, and "Best Contemporary R & R Vocal Performance of 1965 – Female" for "I Know A Place".
In 1981 "Downtown" received the most coveted Ivor Novello Award for the Best Song musically and lyrically.
In America, Petula Clark's luster was overshadowed by The Beatles during their British music invasion in the mid 60s. While the Mop Heads were touring American studios, Petula was performing to a sold-out audience that included Frank Sinatra, Sammy Davis, Jr., and the legendary Fred Astaire (who would later be her leading man).
Petula Clark's "Downtown" was also recorded by Mrs. Miller (1966), Frank Sinatra (1966), The B-52's (1979), Dolly Parton (1984), and other voice artists like Erica Schoeder, Denise Summerford, Gullie Dingman, Marie France Arcilla, and Evans and Erin Crosby.
Incidentally, "Downtown" was inducted into the Grammy Hall of Fame in 2004 and considered one of the best recorded songs of all times.
Petula Clark's name was appended to more than 40 films famous of which were: "London Town" (1946), "Easy Money" (1948), "Huggetts series" (1948-1949), "Dance Hall" (1950), "Madame Louise" (1951), "The Card" (1952", "The Run Away Bus" (1954), "Gpodbye, Mr. Chips" (1969), "Never, Never Land (1980), and a lot more.
It's also worth noting that Petula, aside from playing Norma Desmond in "Sunset Boulevard," also starred in the acclaimed London revival of "The Sound of Music" (originally played by Julie Andrews in the movie).
Meeting Mr. Right
The light bulb played a significant role in her personal life. During one of her visits to a recording company in Paris, France the lights went off while in the middle of a production discussion. The office manager called for somebody to change the bulb…and when the room was totally lighted Petula's heart skipped a beat upon sight of a towering French man who did the job.
Their first meeting inevitably led to frequent rendezvous that was sealed by a matrimonial vow in 1961 when she was 29. The dashing groom, Claude Wolff, stood 6'2" while the blushing bride was merely 5'2".  Their marital bliss was blessed with 3 children: Barbara (married to French Interior Designer Baron Robert de Cabrol), Kate (a yoga professor and painter), and Patrick (studied Finance and currently a pro golfer who operates a golf store in Geneva).
For a female star to increasingly settle on the crest of the turbulent and competitive wave of showbusiness for more than 7 decades it wouldn't be surprising for Petula to have accumulated numerous awards both in recording and movies like Britain's Most Popular Childstar, Britain's Leading Teenage Star, Jukebox Queen, First Lady of Pop, and Superstar of the Decades, just to mention a few.
Among her latest awards are: Commandeur Du Ordre Des Arts Et Des Lettres (2012), Commander of the Order of the British Empire (CBE) presented by the Queen of England (1998), and Guiness World Record as British Most Successful Solo Recording Artist (spanning 5 decades of consistent popularity).
But "change" will forever create a different set-up with neither justification nor validation… and Petula's marriage wasn't spared. In the 1980s, she and Claude called it quits and went on their separate ways but they remained civil with each other and discovered they're better off as friends than lovers.
Petula's world unrelentingly turned. Just last year her Petula Clark Signature Collection album was released… a fitting testament to her being a stalwart pillar of the music industry. Aside from her own albums, she was included in almost a hundred album compilations with other established recording artists.
In 1996 Petula was honored with "This Is Your Life" career history tribute at the Royal Albert Hall for her string of successes and the paramount image she had indelibly carved not only in Britain but all over the world.
Petula's unrivaled prominence and unparalleled success has brought her immense wealth. She owns a posh mansion in Geneva (where she stays most of the time), a holiday chalet in the French Alps (where she loves to ski and escape from the hassle and bustle of city life), and a pied-a-terre (a condominium or apartment) in London's Chelsea district.
"I may not be the best cook but I consider myself an emotional cook!" she admitted, punctuated with her signature laugh after her youngest son, Patrick, punned at her kitchen capability. "But my being a devoted mom to my children was duly recognized and voted "Personality Mother of the Year" in a nationwide poll in 1972."
Ironically, if there was anything she regrets most that would be her failure to constantly look after her children since her frequent concert tours drew her away from them. "I just wish I'd been a better mother, the perfect wife, and a great performer. I thought I could do it all but it can't be done. Sorry but it just can't. I had a good stab at it but being a parent and married is a full-time job!"
When she discreetly celebrated her 80th birthday in Geneva, Switzerland a couple of friends attended but nobody dared sang "Happy Birthday" because they knew she wouldn't like it. "I don't think about age," she said straightforwardly. "And I certainly don't worry about it. What's the point? As long as you're doing what you do well, who cares a damn…?"
Being the most successful surviving singer, songwriter-composer (she has been writing and composing songs under the pseudonym, Al Grant), and multi-faceted artist that Petula Clark is, it will take decades before another star of her caliber will be born.