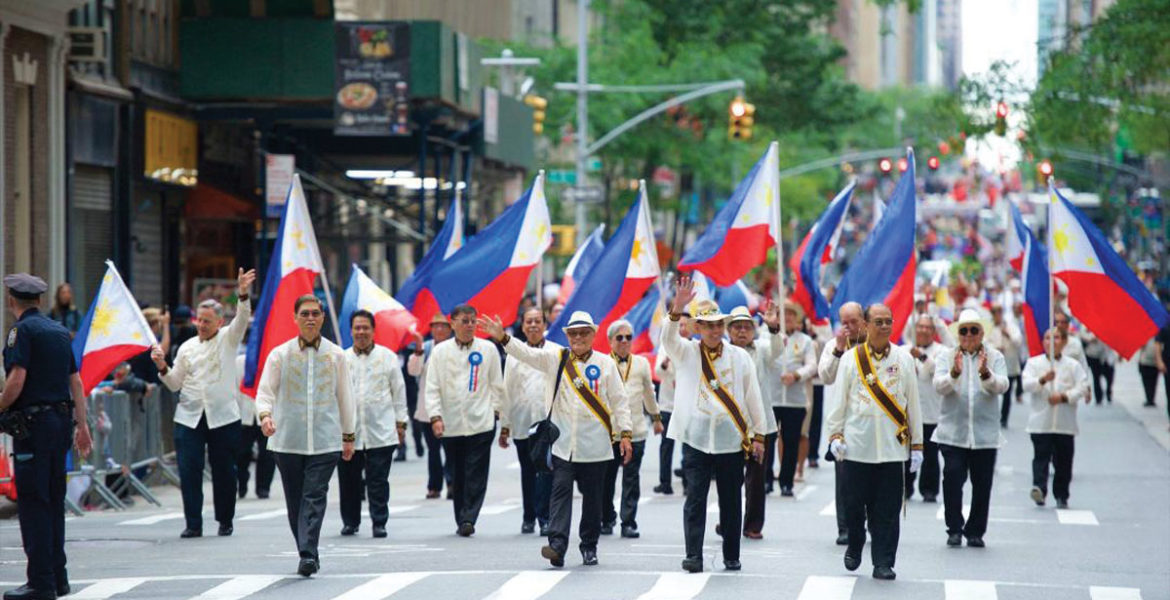 Filipinos across the northeastern United States trooped to Madison Avenue on Sunday, June 3 to celebrate the 120th anniversary of the declaration of Philippine independence.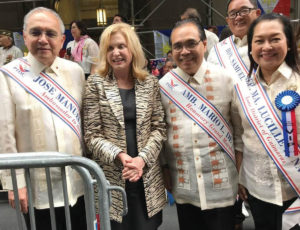 Two groups from Western Visayas in the Philippines – Dinagyang Festival of Iloilo and Manggahan Festival of Guimaras – added the much-needed flair, color and sound to the annual parade and festival held in New York City every first Sunday of June.
 Manggahan Festival, represented by Hubon Manguguma has 29 members, and Dinagyang Festival, represented by 2018 champion Tribu Panayanon of the Iloilo City National High School and some members of Tribu Salognon from Jaro National High School has 26 members who all brought the festive atmosphere to the Manhattan parade.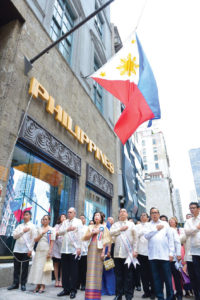 Officials led by Ambassador Jose Manuel Romualdez, Permanent Representative to the United Nations Teodoro Locsin, Jr., Department of Foreign Affairs representative, Ambassador Claro S. Cristobal and Deputy Consul General Kerwin Tate joined elected officials from Iloilo and Guimaras led by Guimaras Governor Samuel Gumarin and Iloilo City Mayor Jose Espinosa III and wife Gina Sarabia-Espinosa.
The annual parade is organized by the Philippine Independence Day Council Inc. (PIDCI), an umbrella organization of Filipino-American organizations in cooperation with the Philippine Consulate General in New York.
On Friday, an unofficial coalition of Ilonggos in New York and New Jersey led by Boy Dinzon, Joji Jalandoni and Agnes Jamora got together to raise funds for the high school students who are members of both the Dinagyang and Manggahan groups. Ilonggos from Pennsylvania, Maryland, Virginia and Washington D.C. also showed up to air their support for the two festival groups.
The local governments of both Iloilo and Guimaras helped in funding the trips of the group members, which is why Friday's fundraising dinner was important for the organizers.
"It is definitely worth it, after seeing the parade and how much happiness it brought to our kababayans here," said Jalandoni, a former president of PIDCI. She was instrumental in bringing in Dinagyang to New York in the previous parades.
Guimaras Gov. Samuel Gumarin at the fundraising dinner took pride and shared that the best and sweetest mangoes in the world come from his province. He explained that the Manggahan Festival, a much-awaited event celebrated province-wide annually from May 11-22, depicts the island province's bountiful produce of mangoes.
Facebook Comments