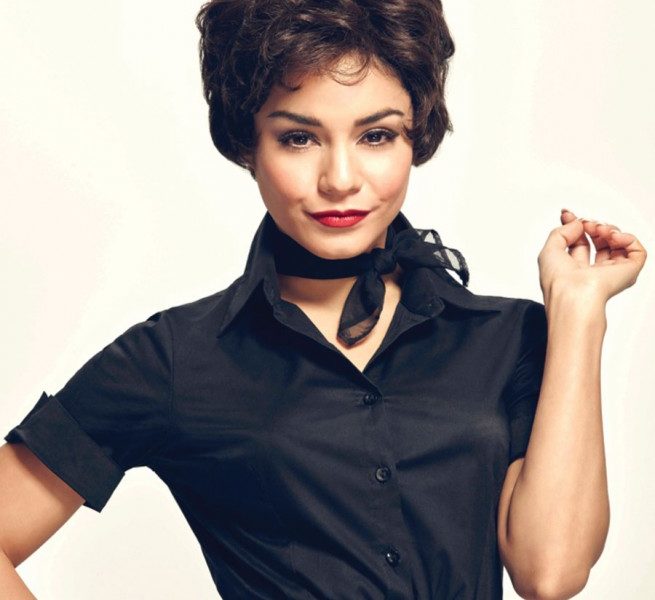 Fil-Am actress Vanessa Hudgens, 27, announced the death of her father on Sunday, Jan. 31, just hours before she took the stage for her role in Fox's "Grease: Live."
"I am so sad to say that last night my daddy, Greg passed away from stage 4 cancer," Hudgens tweeted. "Thank you to everyone who kept him in your prayers."
She continued, "Tonight, I do the show in his honor."
Hudgens took on the iconic role of Rizzo in the network's production, which aired live on Sunday night. The three-hour show attracted 12.2 million viewers, and a 4.3 same-day rating in the 18-49 demographic–topping NBC's live musical productions of "The Wiz" and "Peter Pan." The show also starred Broadway and TV veterans Aaron Tveit, Julianne Hough, Keke Palmer, Carly Rae Jepsen, Carlos Penavega, Kether Donohue, and Jordan Fisher.
In 2015, The Daily Mail reported that Hudgens first revealed her father's diagnosis while accepting an award during the Industry Dance Awards in Los Angeles.
"Last year, my boyfriend, Austin, lost his mom, Lori, to cancer, and my dad has just been recently diagnosed with stage four cancer," she said. "Let me tell you, I hate cancer. I hate cancer with every cell of my being."
Fans praised her elegant live performance, which featured Hudgens singing an emotional rendition of "There are Worse Things I Could Do."
Some of her celebrity friends also offered their support and condolences via social media.
"Love2 Vanessa. I know what losing a parent 2 cancer is," said Jussie Smollett. "The fact that you're performing tonight is a testament to your strength. Shine on lovely 1."
"Just thinking of my girl and praying for her strength today," said "High School Musical" co-star Ashley Tisdale. "I wouldn't expect anything less Vanessa is killing it! So proud of my girl #GreaseLive."
"WOW, [Vanessa] singing 'Worst Things' had me in tears. Just brilliant," he longtime boyfriend, actor Austin Butler, also tweeted. "Constant chills."