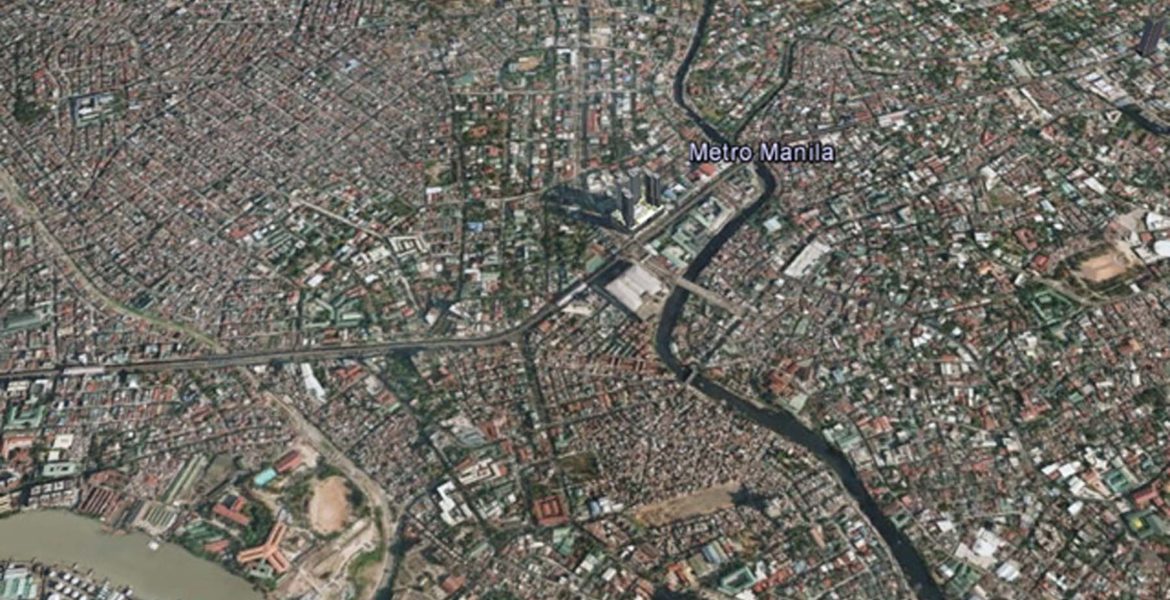 President Rodrigo Duterte was being melodramatic as usual when he declared Metro Manila will be dead in 25 years. He just wanted to highlight Clark. With its New Clark City, the former US base seems to be where our future lies.
"Manila, I think will be, in about 25 years… a dead city. It will start to decay and there is no way we can rehab the place… You have to disperse the crowd, limit the factories at some time in the future. But in about 10 years from now, they should close Manila and start to develop… ito, ito ang pinakamaganda ngayon eh," the president said of Clark.
I think President Duterte is right about our dying National Capital Region. At the rate we are going, Metro Manila will be totally unlivable sooner than 25 years. But the president is wrong to suggest government should wait 10 years to start closing down Manila to further growth. It should start decongesting now.
Architect Jun Palafox, an internationally recognized city planner, not only agreed with the president, but also said Metro Manila's deterioration has actually begun. Jun is right.
"It's happening now. In 1976 I worked with the World Bank… for Metro Manila. What we said then, Metro Plan Manila, it was one of the best metro plans in the world. Kaya ako nakilala overseas," Palafox said.
Palafox and his firm have been commissioned to plan livable cities abroad. He is frustrated his home metropolis remains ugly and chaotic.
"We said that time, with the do-nothing scenario, we will have catastrophic traffic, catastrophic planning, lack of decent housing. And what do we have now?"
Palafox said Metro Manila should have completed eight train lines by 1992. In the past six years, only four kilometers of roads have been built.
A JICA presentation paints the picture with numbers: the population of Metro Manila is 12 million, while Mega Manila to include adjoining provinces is 23 million. The population density of Metro Manila is 191 persons/hectare. This is higher than Tokyo and other major Asian cities.
For comparison, Tokyo's population density is 131 persons/ha; Seoul 170 persons/ha; Jakarta 131 persons/ha; and Shanghai 124 persons/ha.
The tragedy of Metro Manila reflects the tragedy of the whole country. We lost over 30 years to properly develop. Unfortunately, we had lousy leaders, national and local. Worse, our politicians are acting as if everything is just fine.
If Metro Manila will be dead in 25 years, should we still invest good money in it now? No, the president isn't suggesting we shouldn't. In fact, the Duterte administration is embarking on an ambitious infrastructure program for Metro Manila including the Mega Manila Subway, funded by Japan's generosity.
A so-called Super Consortium of some of the country's top conglomerates has expressed their intention to submit an unsolicited bid to totally rehabilitate NAIA. If that happens, NAIA could get a new lease on life. But the Super Consortium will need at least 25 years to recover their investment.
The Super Consortium includes the Abotizes, Ayalas, Gokongweis, Gotianuns, Metro Pacific Investments Corp.'s Manuel V. Pangilinan, and taipans Andrew Tan and Lucio Tan. They are making the unsolicited offer partly out of love of country, but mostly out of self interest. They know their businesses, specially Lucio Tan and the Gokongweis, will be negatively affected if NAIA remains what it is today.
And there is still that other unsolicited offer of San Miguel's Ramon Ang to build a totally brand new airport in Bulacan. San Miguel's airport is intended to replace NAIA and compete with all the new international airport being built in our part of the world. It's easier to build from scratch.
President Duterte's pessimistic view of Metro Manila seems to be because of the worsening traffic situation in the capital. The transportation department may seem to look busy, but has so far been proven inept in addressing our problems.
An announcement by MMDA to set a 50 kph speed limit on EDSA is simply hilarious. A JICA study reveals that close to half of the Metro area's road network operates below 20 km/hr.
The president is correct to call for the development of other potential urban hubs outside Metro Manila.
In fairness to the Duterte administration, they have made some baby steps in that direction. Malacanang has not been approving the usual flow of PEZA-endorsed tax benefits for BPOs and other industries within Metro Manila. The property sector is complaining, but this is the right thing to do… get them to locate outside the NCR.
For it to make sense, development must be encouraged to go even outside Mega Manila (which includes Bulacan, Rizal, Laguna, Cavite). According to JICA, its study indicates that Batangas, Rizal, Laguna and Cavite will see more rapid growth, even greater than in Metro Manila.
For one thing, JICA says, traffic congestion in BRLC is just as bad as Metro Manila. According to JICA, some P3.2 billion a day is being wasted because of Metro Manila traffic, while in BRLC it is P2.2 billion a day.
I have seen the plans for the New Clark City and I am excited about it. But we are notorious for our ability to make good plans, only to fail in the execution. I am hopeful Clark will not be typical because we cannot afford to fail.
We definitely need to reduce Metro Manila's population to more manageable levels. Clark should be just one alternative we should be looking at. We need growth centers in our Pacific coastline. Every region should have at least one.
The administration should provide a more comprehensive growth strategy beyond just Clark, or we will just repeat our mistakes. That's the lesson we should have learned by now. (Philstar.com)