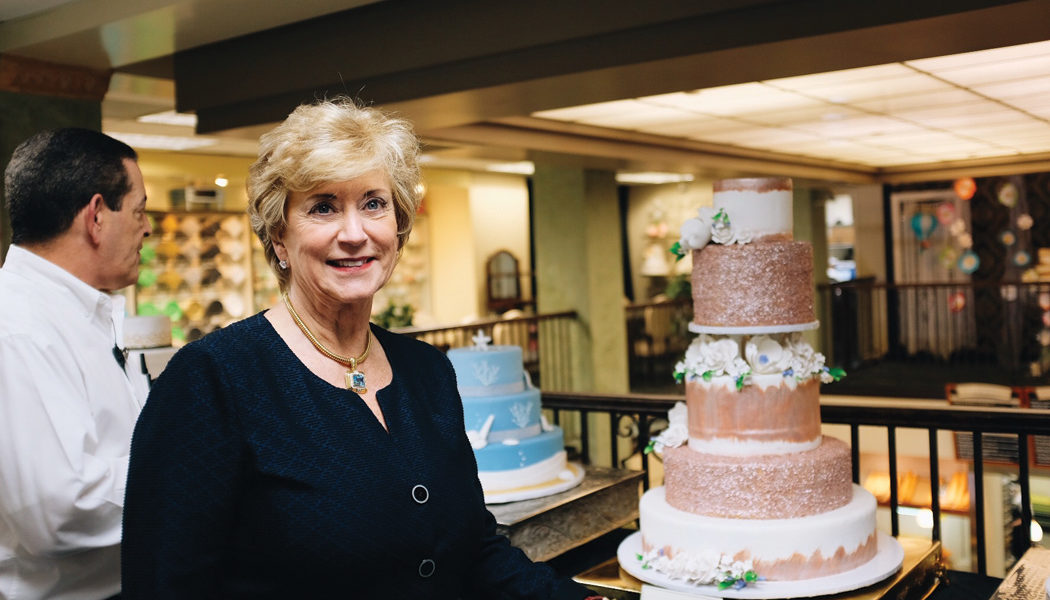 AMIDST a busy schedule, wrestling magnate turned Cabinet member Linda McMahon made way through an also busy Porto's Bakery & Cafe in Glendale, California — her last stop in visiting small businesses in Los Angeles. 
McMahon has been making her way across the United States as part of her Small Business Association (SBA) Ignite Tour which launched a year ago in June 2017.  McMahon has vowed to visit all 68 SBA district offices around the country in a national outreach campaign with a goal of providing small businesses with resources and tools to grow their companies and in turn create more American jobs.
"I always learn something on my tour that sometimes it makes me smile, and sometimes it makes me feel sad when you go to someplace where someone has put their life into their business and they've lost it," said McMahon of her tour when speaking with the Asian Journal during her Porto's Cuban Bakery stop on Friday, June 22.
A good friend of President Donald Trump, McMahon was appointed to serve as the SBA's 25th Administrator, taking on the responsibility of advocating on behalf of roughly 30 million small businesses across the country. 
With a background of building the famed WWE along with her husband Vince, and experiencing the hardships that led to its success, McMahon has widely been seen as being the perfect fit for the job.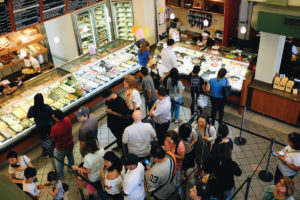 This of course includes Trump who before becoming president, had his share of appearances at WWE events.
"When President Trump — then President-elect Trump — asked me to take on this position, he told me, 'I want somebody who has actually built a business before and understands what it's like to have the ups and downs of business,'" shared McMahon.
Having grown a 13-person regional business into a global public company with international offices employing over 800 employees, and a market cap north of $3 billion, McMahon had once gone bankrupt earlier in her career — an experience she said allows her to truly understand the nation's business owners.
In a story openly shared to media, McMahon was in her late 20s when she experienced the hardships of bankruptcy which included having her and her family's house auctioned off, and her car repossessed in the driveway, all while pregnant with her and Vince's second child.
"I've been bankrupt before.  I've lost everything, so I understand when business people talk to me," said McMahon who served as WWE's CEO.
"We eventually took the company public.  So the experience of building, managing, growing a company — sometimes when you really have tight, tight times to manage cash flow, it gives me a real opportunity to connect with the small business owners and for them to know that somebody is at the helm who gets them," she added.
At Porto's Bakery & Cafe — simply called Porto's by its fans — McMahon strolled through its crowded ground floor of cafe diners, and up to its quieter second floor, making frequent stops to marvel at its creations. 
Bringing her on the tour was the bakery's manager Noel Escobar who being a close friend of the Porto family, joined the business roughly 13 years ago.
"It's the helping hand," said Escobar of SBA.  He too had his own business — a Mexican restaurant just a few miles north in Burbank — which used SBA's services.
"We were able to get into business, buy a property which we probably couldn't have done on our own," shared Escobar.  "So it was an awesome start.  They were always there for us as far as any needs."
A true embodiment of an American dream success story, Porto's was started by Cuban immigrants who after experiencing the country's transition into communism, decided to come to the United States.
Rosa, the baker who started it all, lost her job in Cuba as a result.  Her husband, Raul Sr., was sent to a labor camp.
Suddenly unemployed, Rosa began selling cakes to friends, family, and neighbors in order to support her family.  Her community customers set the foundation of her now enormous loyal customer base.
Upon finally emigrating to the U.S., word had apparently gotten out about her cakes back home and as the story on the company site says, it wasn't uncommon to see customers lined up outside her family's small home to pick up cakes.
In 1976, Rosa opened up her first store on Sunset Boulevard in Echo Park.  Named Porto's Bakery, the storefront would become the precursor to what it is today with locations in Glendale, Burbank, and Downey with a couple more on the way.
Now retired with her husband, the business is now headed by their children Betty, Raul Jr., and Margarita.
"We love to see this," said McMahon, commending the family business.  "Look at all the creativity and everything that's in here."
While taking the reins at the SBA, McMahon has distinguished herself as being fully committed to improving the SBA which includes beefing up awareness for underserved businesses.
"For minority businesses, [there are] a couple of different aspects for minority business that are part of government contracting — which is really good," said McMahon.
She said that government contracting requires "set asides" to go to small businesses — accounting for 23 percent of total federal contracting dollars.
The SBA's 8(a) Business Development Program, for example, is aimed at helping small businesses owned and controlled by U.S. citizens who are "socially and economically disadvantaged."  Socially disadvantaged refers to those who have "subjected to racial or ethnic prejudice or cultural bias within American society," according to the SBA.
At least five percent of the "set asides" go to small disadvantaged businesses.
"But then we also have our Women Business Centers," added McMahon who has notably done a lot for women-owned businesses which also receive at least five percent.
There are currently 109 SBA Women Business Centers which provide assistance to women — especially those economically or socially disadvantaged — in starting and growing their own businesses.
"But clearly, in any community in which SBA operates, there are those who can guide regardless of ethnicity, gender," she added.  "Even if its a language issue, we can direct you to where there are folks who can help you."
The SBA also has allocates funding to service-disabled veteran-owned small businesses, and small business located in historically underutilized business zones.
"It's the mentoring that goes along with it," said McMahon of SBA's services.  "[We] guide, help develop business plans, marketing plans, web pages, all of those.  And I think that's incredibly important for entrepreneurs who are growing their businesses."
Facebook Comments