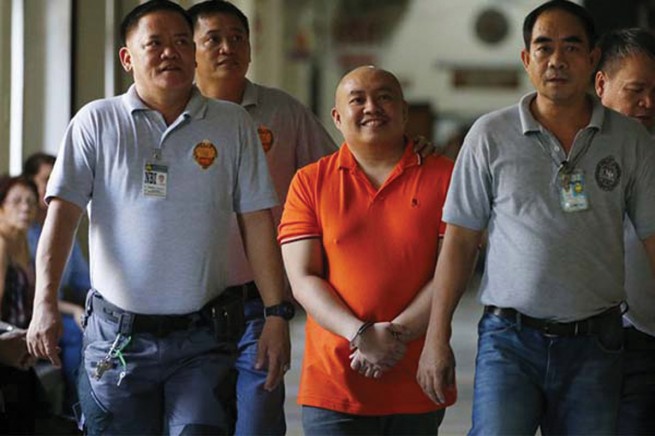 A FILIPINO doctor accused of financing a thwarted jihadist plot in New York in 2016 has been indicted by the Philippine Department of Justice (DOJ) over a separate Islamic State (IS)-inspired kidnapping and murder case.
Maranao doctor Russell Salic has been charged for his alleged involvement in the abduction of six and the murder of two sawmill workers in April 2016 in Lanao del Sur, located in  the southern part of the Philippines.
Salic, along with 53 other suspected Filipino extremists, is facing six counts of kidnapping and serious illegal detention and two counts of murder before the Malabang, Lanao del Sur Regional Trial Court Branch 11.
The case against Salic stemmed from complaints filed by abducted sawmill workers Gabriel Permitis, Alfredo Cano-os, Esperanza Janubas, Adonis Mendez, and Julito Janubas.
In their sworn statements, the complainants said they were abducted on April 4, 2016 by Maute extremists, a group that has previously pledged allegiance to the IS movement.
According to the complainants, two other hostages—Jaymark Kapampangan and Salvador Hanubos—were beheaded six days later while the rest of them were eventually freed.
While in captivity, the complainants testified that they saw Salic cleaning and guarding firearms.
But Salic, in his counter-affidavit, denied their allegations, saying  that "in his entire life, he never stepped foot in Butig, Lanao del Sur, neither has he cleaned any firearm."
The doctor further claimed that he was on duty as a resident physician at the Northern Mindanao Medical Center (NMMC) in Cagayan de Oro City on April 4, 2016, and that he attended an orthopedic convention in Puerto Princesa, Palawan on April 5.
Salic said he returned to NMMC on April 10.
The DOJ, however, said that the complainants have no reason to fabricate their testimonies.
"[Salic's] negative assertion cannot prevail over the testimony of victims/testimony of victims/complainants… describing in sufficient detail his active participation in the commission of the crimes charged," the DOJ added.
Salic is also facing separate criminal charges filed by the United States justice department over his alleged involvement in a plan to carry out attacks in the name of IS group in May 2016.
The Filipino doctor was accused of sending money to fund foiled attacks targeting New York's subway and Times Square. U.S. authorities are currently seeking his extradition.