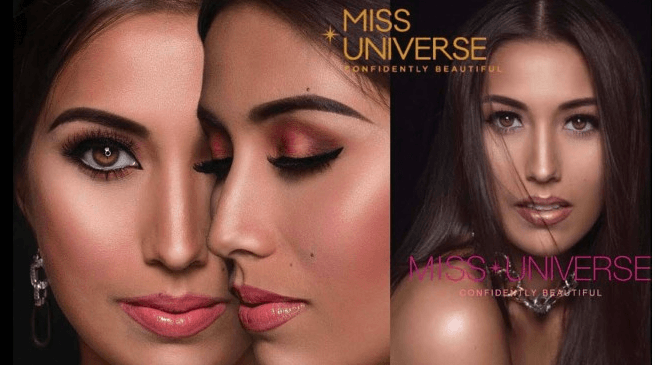 I have caught wind of the latest update regarding Miss Universe 2017 that is happening on November 26 at Planet Hollywood in Las Vegas.  The Philippines' representative to Miss Universe 2017, Rachel Peters, seems to be a crowd favorite in this early stage in the competition. She is now leading in the pageant's Facebook poll with over 209,000 votes as of posting. Rachel is followed by Miss Thailand with over 155,000 likes; Brazil with 28,000; Colombia with 37,000; Indonesia with 24,000; Nicaragua with 18,000; and Germany with 14,000.
This is good news for our country as we have been consistently placing well in these pageants for the past six years It would be an honor to win the crown again after Pia Wurtzbach won Miss Universe in 2015. I was there when that happened and I'm so thrilled to be witnessing it again this year. I will be in Las Vegas to support our candidate (hopefully I would be a lucky charm). Many will be flying out to support Rachel and we all just hope she gets in the top 5.
I watched her performance in the Binibining Pilipinas. She is oozing with confidence and she really owned the stage the night. She won Best in Swimsuit and that's not really surprising once you see her walk with such fierceness and boy, her legs are endless! The crowd couldn't get enough of her upon seeing her in her shimmering evening gown and the way she handled the Question and Answer (Q&A) portion like a pro.
She was asked about what she would say if she were to speak to leaders at the Association of Southeast Asian Nations (ASEAN)Summit. To which she confidently responded: "I believe one of the biggest problems that our country is facing today is divisiveness in politics, in religion, and also in culture. And I believe that it is something that is the same across the world, and that is something I would want to address. I believe that when people can learn to tolerate each other's differences and respect each other's opinions, then we will just be a stronger nation and world."
Rachel is 25 years old, of Filipino and British descent, and is from Camarines Sur. She is a graduate of La Trobe University in Australia. Before she entered Binibining Pilipinas, Rachel joined the Miss World Philippines 2014 pageant, where she placed 4th Princess to Valerie Weigmann.
She loves dogs and posts a lot of photos with her pets. According to her Bb Pilipinas profile, Rachel completed her International Baccalaureate at the British School in Phuket, Thailand, and graduated with a Bachelors degree in Business, Tourism and Events from La Trobe University in Australia.
She is also an events organizer. On her Bb. Pilipinas video profile, she talked about organizing events and concerts.
"I've been living and breathing events for as long as I can remember. I've been lucky enough to work with artists such as Katy Perry and Christina Aguilera," she said.
In her interview with Mega Style PH, Rachel described herself as "not very girly."
"Growing up I wasn't very girly. I'd always hang out with boys and we'd be playing on the beach, I'd also play lots of sports like rugby. You can imagine how it was a transition for me when I needed to start walking in heels, but I kept my style completely the same. As I said my advocacy is staying true to oneself and that's what I did all throughout."
It took longer for Rachel to be convinced of joining the Binibining Pilipinas.
"Since joining Miss World, I've always had some people messaging me, 'Please join. Why don't you try?'' And there's always been a prestige that comes with being a Binibini. And I'm 25 and so I thought this was kinda my last chance and my last shot. And so I'm here and I'm gonna give it my all." says Rachel in an interview with Rappler.
Now that she is finally in one of the greatest moments in her life competing with 91 candidates around the world, she has this one trick up her sleeves that her mom taught her.
"The most important thing that my mom has thought me is to really enjoy myself and also to take time for myself too. Because it can get pretty crazy what we're doing and so we really need take ten minutes by ourselves. And when I started doing that, it made things so much clearer. And also to be kind to everyone," Rachel says
Well, Rachel, you are doing a great job charming them with your personality, attitude and beauty. Congrats on the votes! I will be there cheering for you along with "half the country." Keep shining, Pilipinas!
***
Monet Lu is a Marikina-born, award-winning celebrity beauty stylist with his own chain of Monet Salon salons across Southern California and Las Vegas, Nevada. Ultimately, Monet is known as an all-around artiste who produces sold-out fashion and awards shows as well as unforgettable marketing campaigns. Monet is also the founder of the revolutionary all-natural beauty products such as Enlighten, your solution to discoloration . To contact Monet, please visit www.monetsalon.com or email him at monetsalon@aol.com