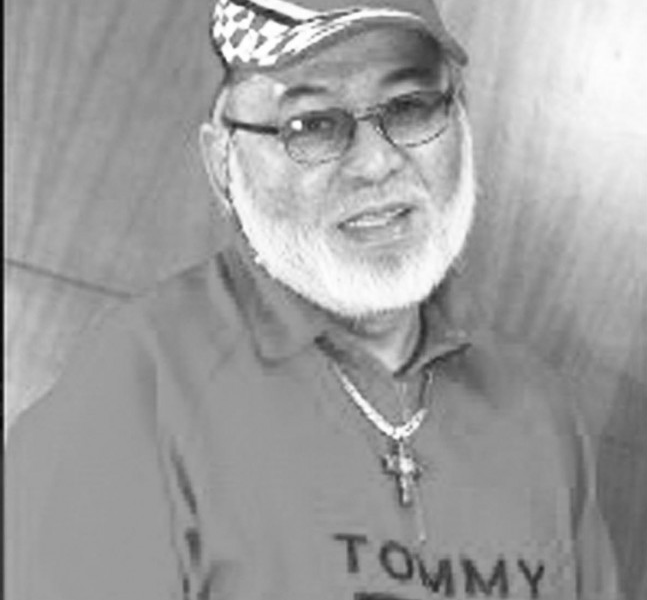 THIRTY years ago, I would never have imagined such a beautiful soul fleeting out of existence; let alone write a tribute for him in my column. He is one of those friends who you'll either hate or love but could never live without. He gives the best advice and the most helpful criticism. You feel all sorts of emotions when you are with him. But throughout those thirty years of being his friend, today was the saddest that Alfie has ever made me feel.
This day could've been one of those days when I'd get a call from him saying he's flying to LA and would love to stay at my apartment. Or one of those times when I'd visit Manila and my itinerary would always include coming by to his humble abode. But instead, today, I learned that none of those things will ever happen again.
I remember writing about him back in 2013. I talked about how he and I met in the 80s through a common friend and went to the Halloween Parade in West Hollywood. It is through him that I became fascinated with the world that he lives in — and has become his fortress.
He is one of the reasons why Judy Ann Santos is one of the most celebrated box-office stars of all time. Alfie's Midas touch in turning newbies into superstars has made him a legend in Philippine showbiz, such as Sunshine Cruz, Gretchen Barretto, Richard Gomez, Ruffa Gutierrez and many more. Alfie knows showbiz-career management like the back of his hand.
He was also a well-known columnist and TV host. He has worked on almost all networks, either as a host or a guest or judge in various TV star search competitions in different networks. As a manager, Alfie is known to be a fighter, never surrendering unless he really has his back against the wall. When he believes in a talent and really sees potential in him or her, he would go above and beyond to make it happen for that person. He's stubbornly persistent, that man. He will be remembered as a very colorful personality, sporting a long beard and wearing hats. I admit it's still hard to imagine him gone.
Back in 2010, it was reported that he suffered a heart seizure, or a mild heart attack. He was then treated through an emergency angioplasty and was under medication. Judy Ann was the one who assisted him to St. Luke's Medical Center, after he was emergency treated at Capitol Medical Center. He may have taken it slow since then, but death caught up with him still. At 78, he left this world accomplished and fulfilled.
I remember the last time Alfie and I saw each other was last year at the ABS-CBN building in Quezon City when I was on vacation. If I knew that was the last time, I would've spent more time with him like we used to. But that's just how life is. Regrets come in the end and all you could do is be grateful that you met someone who has made a colorful impact in your life.
Alfie has survived the pains and gains of the business for 60 long years. And now the world has lost a really hardworking, generous and sensitive person.
To the friends, family and acquaintances of Alfie Lorenzo, I send my condolences.  We all grieve the loss of a wonderful man, at the same time, we celebrate the life that he lived and the joy that he has brought all of us. To my good friend Alfie, you will be missed but never forgotten.
***
Monet Lu is a Marikina-born, award-winning celebrity beauty stylist with his own chain of Monet Salon salons across Southern California and Las Vegas, Nevada. Ultimately, Monet is known as an all-around artiste who produces sold-out fashion and awards shows as well as unforgettable marketing campaigns. Monet is also the founder of the revolutionary all-natural beauty products such as Enlighten, your solution to discoloration . To contact Monet, please visit www.monetsalon.com or email him at monetsalon@aol.com