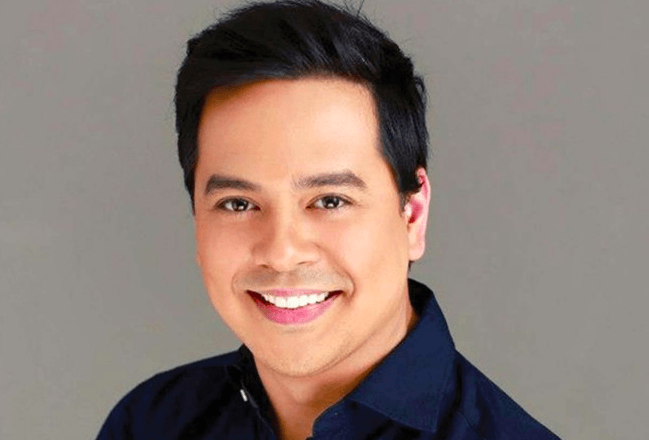 Being a famous celebrity has its perks. And then there's social media.
But this is now the world we live in. We post photos of ourselves even in our most vulnerable moments, we share our thoughts regardless of its tendency to be misread or misinterpreted and in doing so, we forget the most important thing – our life becomes another person's problem, another person's entertainment.
I am not saying that social media is the culprit. But for famous people — case in point: John Lloyd Cruz, social media can be, at best, his greatest nemesis; at worst, his downfall.
A series of videos of his trip with rumored new girlfriend Ellen Adarna surfaced online. And once again, John Lloyd Cruz became the subject of netizens. Some have speculated that he was highly intoxicated and couldn't handle himself. It doesn't take a genius or a behaviorist to know that the guy was clearly not his usual jolly self or the goody-two-shoes person he usually portrays in his movies.
We've seen it all over the internet. And mixed reactions flooded the comments. Some say that it is just normal for anyone to have fun on vacation, get drunk and do embarrassing things — off or in front the camera phone.
Philippine Star columnist Ricky Lo wrote: "So what's wrong with John Lloyd Cruz having a good time with friends at a resort in Cebu? So what if JLC is shown in those videos apparently inebriated, flashing the middle finger while swinging his head, holding a knife aloft and then dropping it to the table, and sitting beside a row of LPG tanks? JLC was just like any normal person making fun of himself and his companions (including his rumored girlfriend Ellen Adarna) while having fun. You and I would do the same things (if not something more "shocking") during an outing, wouldn't we? JLC was doing it in private, as a private person, and not in front of cameras as a public property. He has been working very hard and he deserved to enjoy himself (away from the camera and far, far from the maddening crowd) any way he wants to. Really now, JLC has nothing to apologize for. Whoever uploaded those videos is the one who owes especially JLC an apology, and he should do it pronto!"
As for his mother-station, ABS-CBN issued the statement, "JLC works hard as an actor…18-hour days at a stretch. He was just letting off some steam. In this age of an all-pervasive social media, what is ok and innocent in private becomes worthlessly controversial in public. He will have learned his lesson to be more careful in the future."
While for others, the drunken videos and the "finger" left nothing to be desired and felt that the actor should have known better than to let himself be exposed in that state.
This wasn't the first time that John Lloyd was involved in an alcohol-related controversy. I remember the rumors circulating about him not being able to handle his alcohol. I'm pretty sure that in every rumor there's some truth to it.
I am not going to say he never drinks or he's always wasted. I do not know him personally but I have hung out with him and some friends once at a club. I've seen him sober and I've seen him drunk. But in both times, he just keeps forgetting the most important thing –he is a public figure and that cameras are everywhere.
Celebrity faux pas and social media just don't mix. No matter what celebrities do, people would have opinions on how they should act, dress, who they should or shouldn't be with or basically how to live their lives. That's just the cost of being famous. And this is something JLC keeps learning (usually) the hard way.
He recently posted an apology on his Instagram page saying, "diz iz mi lerning. very humbling but I do apologize to the little boys & girls. no regrets babies just life revealing its raw beauty."
I think it is big of him to issue an apology but I am really hoping that first, he learns how to handle the demands of being a public figure. Secondly, whether or not he drinks too much, he has to be responsible to know the difference and try his best to handle it.
My message for him — and to everyone who can relate to him is that I realize as I end this piece that social media is not your greatest nemesis, it is yourself.  It is when you're at your worst that you (should) start to fight 'yourself' before it takes over the good version of you.
***
Monet Lu is a Marikina-born, award-winning celebrity beauty stylist with his own chain of Monet Salon salons across Southern California and Las Vegas, Nevada. Ultimately, Monet is known as an all-around artiste who produces sold-out fashion and awards shows as well as unforgettable marketing campaigns. Monet is also the founder of the revolutionary all-natural beauty products such as Enlighten, your solution to discoloration . To contact Monet, please visit www.monetsalon.com or email him at monetsalon@aol.com