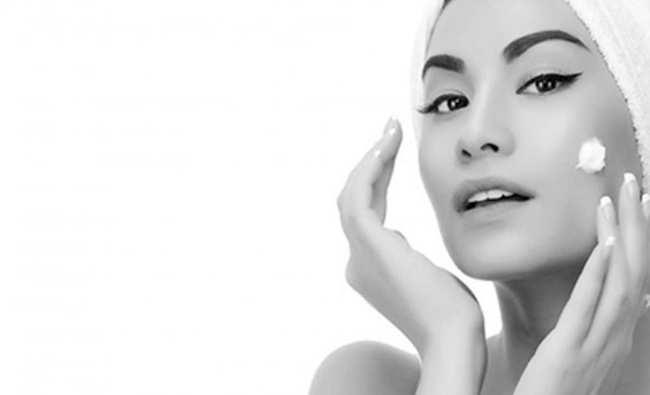 DUE to insistent public demand, I finally had the time to put up a piece for summer beauty tips.
Today, I give you a special treat by answering some of the frequently asked questions regarding skin and hair care during the summer season.
Question #1: How do I keep my skin looking radiant despite the summer heat?
I've said this before and I say it again: It is very important, especially during summertime that you keep your skin hydrated. Look for beauty products that are great for hydrating the skin, and level up your usual hydration standards by using intensive masks at least once or twice a week. Use a toner for more refreshing moisturizer prep. It helps even out the sponginess of the skin. I also suggest that you freshen up with some revitalizing toner spritz a couple of times during the day especially when the temperature is really hot.
If hydrating your skin stands as my top advice, exfoliating is closest to being equally important. Exfoliation removes dulling skin debris and helps improve hydration from toners and moisturizers. For a clearer and smoother skin, I urge you to exfoliate regularly. I know how much you love applying make-up in the morning but before you perform your usual "painting session," make sure you exfoliate first. Do this prior to applying toner, moisturizer and SPF. Remember, your make-up will last longer on an exfoliated skin.
My last—but not the least tip—to maintain that youthful summer glow, is to apply sunblock. In my 30 years in the beauty industry, I couldn't remember a time in which I never recommended the use of sunscreen. Sunscreen soothes over-exposed skin. A burnt skin is never beautiful and is in fact, dangerous sometimes. So always be on the safe side– Apply and reapply, as needed. I think every two hours would be a good interval.
Question # 2: What make-up regimen would you recommend for summer?
As I mentioned earlier, I know that make-up is one, if not the best, transforming agent ever invented. I've been doing hair and make-up for as long as I can remember. It truly transforms a person's face—if done right. And during this hot season, the right make-up means light make-up.
Los Angeles makeup artist Napoleon Perdis says, "Skip thick foundations and save your cream lipsticks for fall." While I agree that thick foundations would make your make-up look too heavy, I think some cream hydrating lipsticks may still work on some occasions. As for the face, aim for a lighter texture like tinted moisturizer, bronzing gel and cheek stain. They wear better in this crazy LA summer. I still recommend the use of a prepping primer on any given day.
Going to the beach is just so inevitable during the summer. I suggest wearing waterproof eyeliner, shadow and mascara just in case you decided to take a sudden detour to Santa Monica Pier. An undereye concealer is also a must-have. It would help prevent eye makeup from running or smearing in the heat.
I also recommend using an oil-free daily lotion that has a minimum SPF15. Also, carry a compact that you can use for midday touch-ups but remember to keep on the "barely covered" tone. You would want your natural glow to stand out, not a "heavily covered" face.
Less is more when it comes to summer make-up but a little shimmer won't hurt. You can use a shimmery bronzer to add a sexy, healthy sheen to your skin.
Question # 3: It is extra-difficult to keep my hair from drying out during summer. Any suggestions?
I am actually saving the hair tips for a more concentrated article but I can give a word or two to help take care of your crown and glory.
I know this is hard for some but, try to avoid "overcleansing." Shampooing just once a week is enough. On other days, applying conditioner alone is ok. You can also add a weekly clarifying shampoo and skip the conditioner (or just apply it to the hair ends). Try and take a break from the blow dryer if you can and let your hair air-dry. Best advice: Visit Monet Salon for more hair advice–and makeover!
I hope I have shed some summer beauty wisdom to you. Stay tuned for more of our seasonal beauty tips. Or, just like my best advice: Monet Salon in Canoga Park and Panorama City are open weekdays and weekends. Please call (818) 912-6835 and (818) 891-8949 or got to Monetsalon@aol.com.
***
Monet Lu is a Marikina-born, award-winning celebrity beauty stylist with his own chain of Monet Salon salons across Southern California and Las Vegas, Nevada. Ultimately, Monet is known as an all-around artiste who produces sold-out fashion and awards shows as well as unforgettable marketing campaigns. Monet is also the founder of the revolutionary all-natural beauty products such as Enlighten, your solution to discoloration . To contact Monet, please visit www.monetsalon.com or email him at monetsalon@aol.com