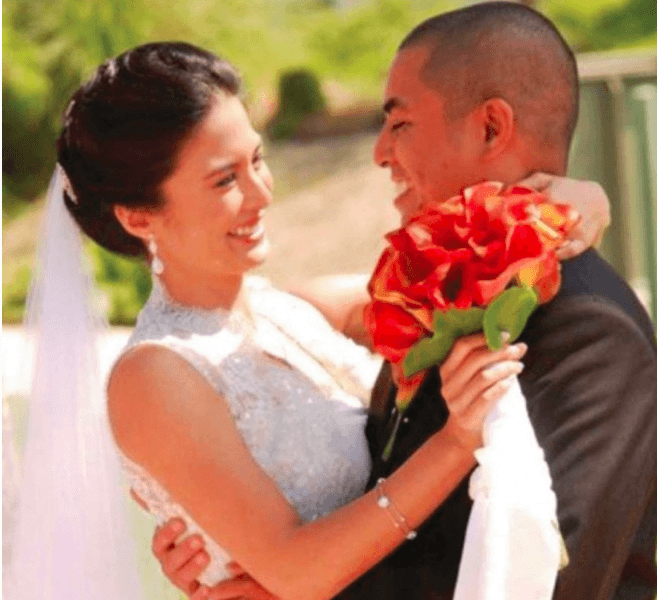 "THE radiant glow of my bride is simply breathtaking." This was what people have told me about beautiful actress Joyce Jimenez, and countless other brides that have trusted me to be part of their very special day. Even after many years of making brides shine on their wedding day, I still have this important task—to master perfection and pursue my passion to continuously update my knowledge in the latest styles in make up and hairstyle, like the new " 3D illusion technique 2018." My stylists and I have done weddings so many times that they have become second nature to us.
If you have been doing this as long as we have, I think you reach a certain level of proficiency. It is my passion, and I am still so excited to apply the skills that I gained after all these years of being in the beauty industry. I employ highly proficient hair and makeup artists as my part of my team. We work together in unison to create a perfect makeup look and style for the whole bridal entourage. Timeless elegance starts with perfection.
Personalized service is a key element in my profession and experience, especially for brides who are still deciding on a look they want to wear on the big day. It's important that the bride communicates how she wants her overall look to be. It's her day and she should be the center of attention. As experts, we can make recommendations and perhaps improve on her raw ideas but ultimately it is up to the bride." From our variety of personalized service menu, brides may opt for salon-caliber makeup and hair service from the comforts of their own home or hotels. More than this, brides can also count on me and my crew to dish out useful tips on the essential pre-wedding must-knows, such as choosing the perfect gown, the placement of the tiara, skin care and other details.
One suggestion would be light makeup, which is very soft, glowing and flawless. The aim is to look like you are not made-up. The natural, timeless look never runs out of style, nor do the dramatic smoky eyes — so that when a bride looks back at her wedding pictures, she will be reminded that she wore a style that never ages. I have been grooming beautiful brides from all over Southern & Northern California, Nevada, the East Coast and even as far as Europe. Budget is never an issue, as I give personalized and reasonable prices depending on the bride's need and location. We understand that price is always a big consideration when it comes to choosing your hairstylist and makeup artist. There are other salons out there who charge lower than Monet Salons, but the important question to ask is: "Will I be happy with the outcome?" Brides should choose talent and expertise over budget. My team of makeup artists and hairdressers boast of extensive training and experience both in the Philippines and in the United States. We have three locations in Panorama City and Winnetka, California. All are full service salons that specialize in hair and makeup for weddings, debutante balls, and other special occasions. For the full service menu and a complimentary consultation, visit www.monetsalon.com or call (213)216-4923 and ask for me. I would love to be of service to you.
***
Monet Lu is a Marikina-born, award-winning celebrity beauty stylist with his own chain of Monet Salon salons across Southern California and Las Vegas, Nevada. Ultimately, Monet is known as an all-around artiste who produces sold-out fashion and awards shows as well as unforgettable marketing campaigns. Monet is also the founder of the revolutionary all-natural beauty products such as Enlighten, your solution to discoloration . To contact Monet, please visit www.monetsalon.com or email him at monetsalon@aol.com