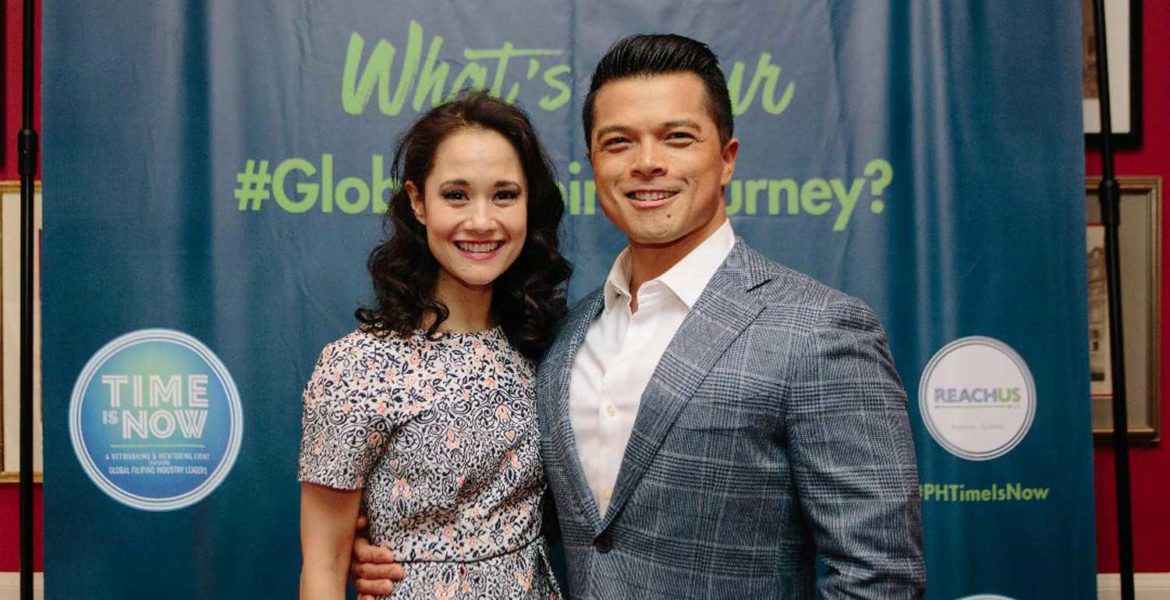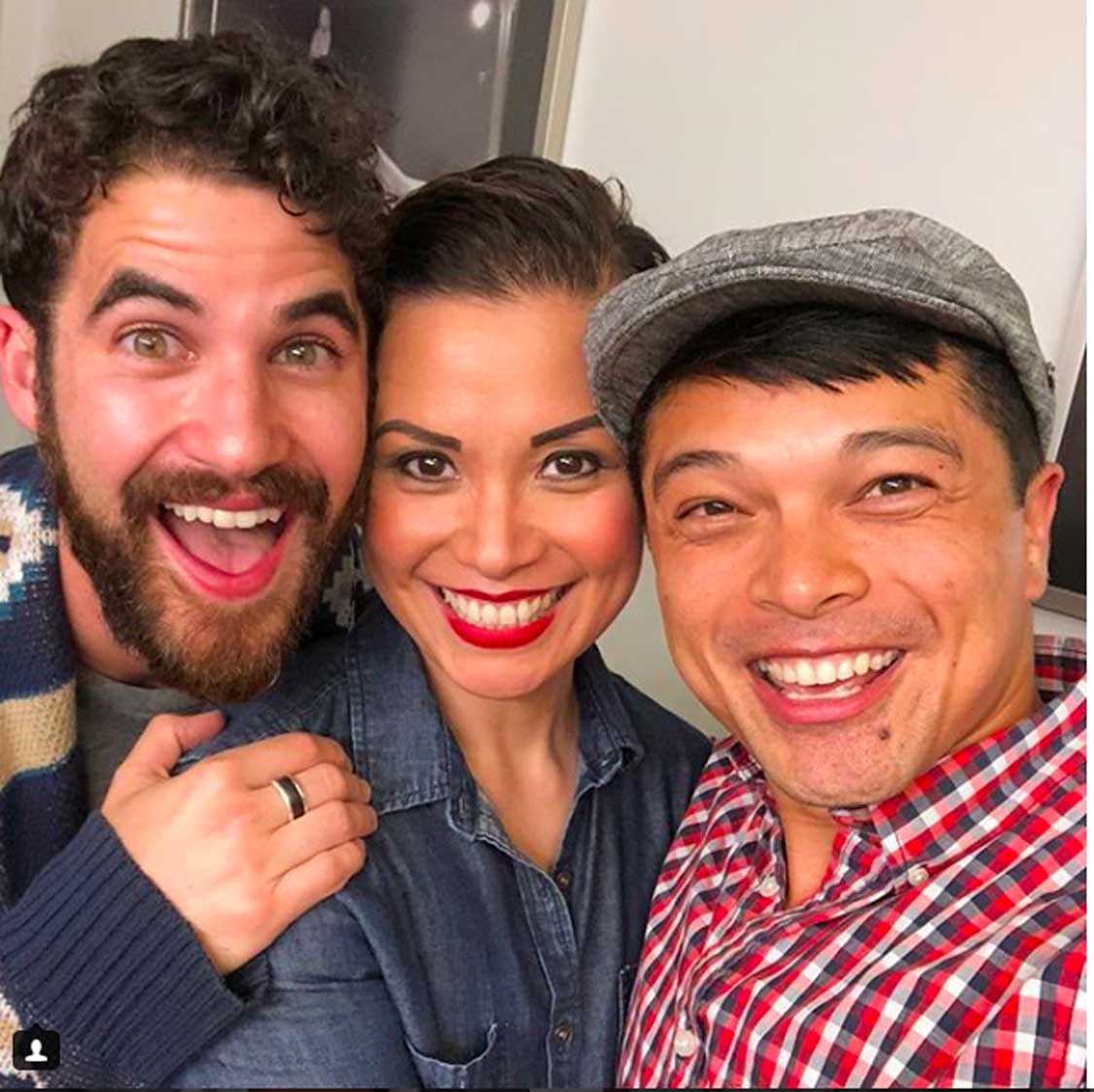 Vincent Rodriguez III and how Crazy Ex-Girlfriend changed his life
thumbnail-copy2
Rodriguez made a congratulatory post for fellow actor Darren Criss when the latter won Best Actor in the recently concluded Emmy Awards for his riveting performance in The Assassination of Gianni Versace. Rodriguez wrote: One of these people won an #emmy tonight and it wasn't me or @msleasalonga 😊 Congrats to @darrencriss my fellow #Filipino Bro from San Francisco. #thatrhymed #darrencriss#ftw #literally @televisionacad #acsversace#FX #ProudPinoy #FilipinosOnTV #Diversity #Progress  Photo from IG/vrodrigueziii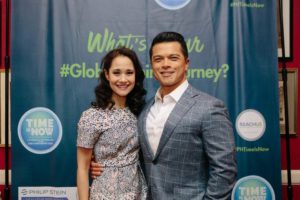 It's a great time to be a Filipino-American (or Canadian) actor on network television these days.
There's Nico Santos who plays the role of Mateo Liwanag on Superstore; Conrad Ricamora is Oliver on How to Get Away with Murder; Manny Jacinto plays Jason Mendoza on The Good Place and Vince Rodriguez III on Crazy Ex-Girlfriend.
Santos was last seen in Crazy Rich Asians where he portrayed the role of Oliver. Jacinto on the other hand will be seen in the film Bad Times at the El Royale starring Chris Hemsworth. It was also announced last week that Jacinto will be joining the cast of Top Gun: Maverick starring Tom Cruise.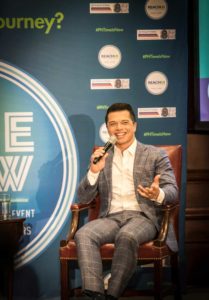 Actor Vincent Rodriguez III, who lived in New York for 14 years, is now growing roots in Los Angeles, where he recently bought a house. He moved to Hollywood after the first season of Crazy Ex-Girlfriend, a show that has changed his life.
Rodriguez, who plays the role of Josh Chan, a Filipino American, returns to TV screens this fall for the show's final season.
We chatted with Rodriguez prior to his talk at PH Time is Now, a day-long networking and mentoring event at the Harvard Club of New York City last June that gathered Filipino-American industry and thought leaders who shared their personal stories of learning, growth and success in hopes of aiding the next generation reach great heights in their personal and professional lives.
"This came out of the blue and I thought it is a cool opportunity to reach out to the Filipino community and get to know people of similar interests," he shared. "If that were me 14 years ago when I came to New York, that would have been a huge deal."
The actor is happy for the simple fact that "this is happening now [and it] is a great thing." He is enjoying the fact that in his own little way now, he is able to help enrich young people's lives.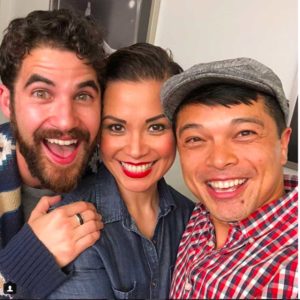 Some of the attendees got the opportunity to meet, engage and collaborate with fellow innovators and change makers led by Rodriguez.
Whether it is about mentoring or just simply sharing his experiences in both Broadway and Hollywood, Vince is hoping that younger kids out there get inspired to pursue their own dreams.
"It takes a lot of hard work but it's not just about pursuing it, it also means listening to your environment and understanding what the standards are within your field," he explained. "You can meet a lot of ambitious people in LA or New York but there is a savvy that it requires as well."
By savvy, he just means understanding the business you're in, how it functions and how you can best serve it.
"Chasing after the prize, people forget that these other people are living their lives and trying to do their jobs," he said. "Don't be blinded by the pursuit and don't forget to smell the roses."
And as he fired up those tips to the young ones, he emphasized the importance, the need for balance. It is a big lesson that he has learned through the years, as valuable and as necessary as hard work.
"You have to balance it with your personal life so you can get on a stronger, better path," he said.
Vince was with Conrad Ricamora on the predominantly Filipino American cast of Here Lies Love at the Public Theater. He was Ricamora's understudy in the musical. It was while doing the show that Ricamora got the call that he was being booked to be a recurring character on ABC's How to Get Away with Murder.
"I was so happy for him," Vince said, adding that his colleague worked so hard to be where he is right now.
Being in New York for 14 years, Vince was well aware of how it was in terms of casting Asian Americans, particularly Filipino Americans on theater, film and television.
"I am now seeing more diversity than I've ever seen. Nico Santos on Superstore is doing a fantastic job playing his character, he is so funny they gave him an emotional arc to his character," he cited.
Vince feels very vastly different than where he was just six years ago and where he was when he first got to New York.
"The fact that I can see that change and it is a dramatic change, gives me so much hope," he said.
Vince toiled and worked a lot in New York but he felt he didn't really get a whole lot of recognition for the jobs he did. Crazy Ex-Girlfriend became a highlight of his career.
"Through time and hard work and balance, it all came together and Crazy Ex-Girlfriend came up and now I have this platform and I feel the responsibility to use that platform to acknowledge where I was and where I am now and I'm not going to stop and I'm gonna keep going," Vince mused.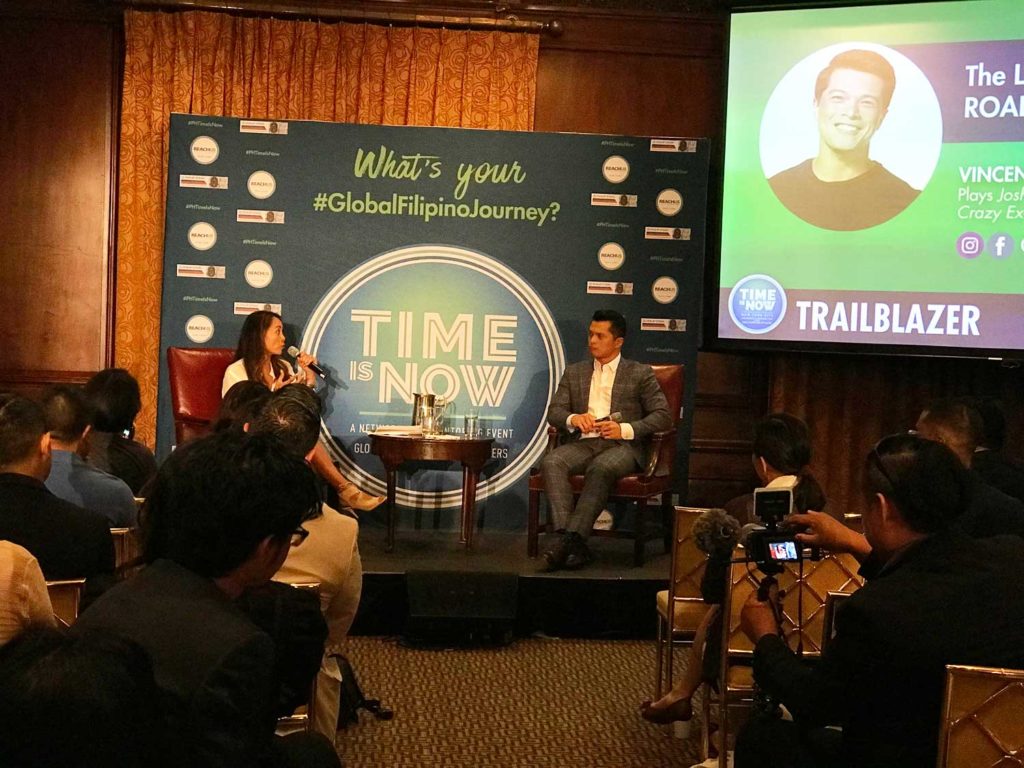 Fourth (and final) season
The actor waxed a little poetic when asked about the show's upcoming final season.
They were on the eight-city Crazy Ex live tour, specifically on a flight from Seattle to Chicago, when they were told that the show was renewed for a final season.
"We were on a plane, seated on the same row. We took off, Rachel was passed out, she was sitting next to me. She wakes up from her nap, I'm about to take a nap and she logs online and I saw her reaction.
She had prompted us and told us we'd probably find out that day. It was a huge moment. She looked at me and said, 'Vinnie, get your camera out', and she announced it and I captured it. It was special to share that.
Knowing that it is the final season, it is sad, but it is also great to know that we are going to wrap up these characters and their story arcs," he shared.
Vince said he felt special that the show highlighted a Filipino thanksgiving (with a hefty dose of dinuguan and other Filipino dishes) in Season 1. Lea Salonga also appeared in the show's first season finale.
Rene Gube, a Filipino American actor, writer and comedian is the show's supervising producer and writer. He also has a recurring role in the show as Father Brah.
"In my career, I've always been cognizant of the fact that I am Filipino but I never wanted to use it…I didn't want it to make it the forefront, I didn't want it to be the pivotal thing. Don't get me wrong, this is showbusiness, not showplay," he said.
Prior to Crazy Ex, Vince did a lot of shows where he was a part of an ensemble, and the only Asian guy sometimes.
He said he wanted people to see that he is onstage because you never know who is in the audience and who you get to inspire because of that, and also because before he made it on that stage, he was once a part of that audience before.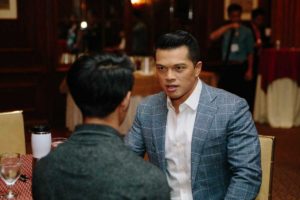 How his life changed
Vince was in the middle of a Here Lies Love performance, getting ready to go on for the funeral procession scene, when he received the call that would change his life.
"I was in a black trench coat and I was in the bathroom backstage," he said excitedly, remembering the scene vividly.
He was a partial swing, which means in the big group numbers, he was an extra body and an extra voice.
"Then I saw a missed call on my phone. It was a very loud show and once I was backstage, I called the number back. It was from a 310 area code and it was Rachel Bloom herself calling," he shared.
They told him that he got the part.
"It was a whirlwind of thoughts and emotions. I cried," he said. "No one knew that I was crying for a completely different reason that time. It was a big moment for sure!"
Then came my last question for this interview: How would you sum up the past three years?
He paused, then laughed. He thought for a while.
"That might be the toughest question I've ever been asked," he said, shaking his head. "I'd say it feels like being born again and getting to start over in both good ways and bad. It is very exciting because it gave me more confidence and hope that I can achieve my dreams and at the same time I can also inspire others to achieve theirs."
Facebook Comments