YEARS before Lea Salonga portrayed Kim in the West End and Broadway productions of "Miss Saigon," she started as a child stage actor with Repertory Philippines.
The theater company's 1980 production of "Annie," wherein she played the spunky, optimistic orphan, is a part she'll never forget to this day as it was a jumping board for her to pursue lead roles.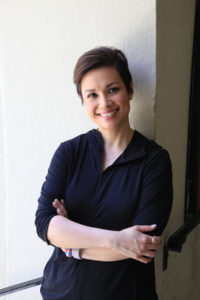 The Tony and Olivier Award-winning actor and Disney Legend (among a plethora of accolades) returns to the musical when it mounts in Los Angeles for three performances this weekend, July 27 to 29, as part of the Los Angeles Philharmonic's summer season at the Hollywood Bowl.
"The exciting part is that I get to revisit a show that pretty much was a huge [aspect] of my childhood because I got to play the role of Annie here in the Philippines when I was 9 and later on when I was 12," Salonga told the Asian Journal in a recent phone interview ahead of her arrival in LA to rehearse for "Annie."
In the Bowl staging — directed by Michael Arden, whom she worked with on the Tony Award-winning revival of "Once on This Island" — Salonga plays Grace Farrell, the assistant to billionaire Oliver Warbucks.
It's a "full-circle moment," she said of being cast as an adult character over 30 years later since her first staging of the musical.
"When I accept a gig or role in a show, I try to make sure that it's something that I can really look forward to, sink my teeth into and be excited about," Salonga said of her 'secret' to staying energized and shifting from one project to another.
After wrapping up her role as Erzulie on "Once on This Island" last June, Salonga flew back to Manila and began preparing for the part of Grace by reading the script and looking at past characterizations of the secretary by other actors.
All of this, while simultaneously "trying to forget" how versions of Grace have been depicted because Arden instructed the cast to "get off book from day one."
With a story that translated into one of the longest-running Broadway musicals — with revivals in 1997 and 2014 — as well as three film adaptations (in 1982, 1999, and 2014), the audiences this weekend can expect that Arden found "a new spin" to "Annie," Salonga said.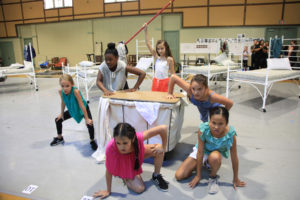 "[Similar] to the way that he did with 'Spring Awakening' and 'Once On This Island,'" she added, "he will dig as deep as he can go and try to bring something new and different."
Take look at talent billed for the production: Roger Bart as Daniel "Rooster" Hannigan, David Alan Grier as Oliver "Daddy" Warbucks, Ana Gasteyer as Miss Agatha Hannigan, Megan Hilty as Lily St. Regis, Kaylin Hedges as Annie, Ali Stroker as Star to Be, Amir Talai as Bert Healy, and Steven Weber as Franklin D. Roosevelt.
"These people are smart, incredibly talented, funny, but also can get at the vulnerable heart of whatever character they happen to be playing," Salonga mused. "They don't just play for the laughs — they play for the story. It's never hammy, it always feels so organic and real."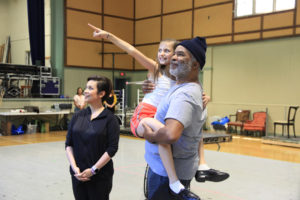 It will be conducted by Todd Ellison, and choreographed by Eamon Foley. The book is by Thomas Meehan, music by Charles Strouse, and lyrics by Martin Charnin.
Despite the magnitude of the Bowl and familiarity of the optimistic orphan's story, Arden anticipates "Annie" to still resonate in 2018 as it explores the everlasting themes of family and love.
"There are very intimate book scenes and moments that I want to make sure come across as honest and true, all while making sure the audience at the back of the Bowl feel like they are in the scene as well," he said in an interview with Broadway World.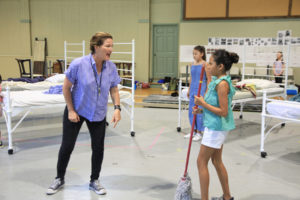 Since this limited engagement will run in LA, where a sizable Filipino-American community resides, Salonga joked that she hopes that "there's a Filipino smell that wafts my way [as] I'm on stage singing all of these songs."
The Broadway star and international performer's illustrious career continues to be a glimmer of pride for the Philippines and the Filipino diaspora, as evidenced by the backing of anything she does.
She still gets surprised when she hears that Filipino — or even other Asian American — actors on stage, film, or TV hold her up as an inspiration.
"It isn't enough to just cast Asian Americans…If it is going to be a marketable thing, if it's going to be something lucrative financially and people can see dollar signs with a particular performer, then there will be support. Since we're a minority community, we kind of have to double the efforts, so to speak, to make people see that we're not just background players," she said.
When there's collective community support for fellow Filipino performers, visibility and roles will increase, she theorized.
"When there's visibility by a Filipino performer, that kind of rallies the troops so to speak. If I'm credited for that, then you know what? If there's more of us that get visible then that's fantastic," she said. "But it also needs to be a cultural thing. Filipinos, just as a culture, have been exposed to the performing arts or maybe we have that inclination. George Takei actually had this to say with regard to the kind of support that Asian American performers get from their own communities, he said, 'Whenever you're performing, meaning me, the entire Filipino community comes out to support you. Everyone comes out in full force and fills up the theater…' There's that kind of support from the community, and then he went to say, 'I don't get that support from my [Japanese American] community."
(From 2015-2016, Salonga and Takei previously worked together on "Allegiance," the musical about a Japanese-American family interned during World War II loosely based on the latter's personal experience.)
As for what Salonga has in store next, she plans to go on a U.S. tour in 2019, with a stop in Southern California, to perform selections from her stage and film repertoire.
"It's incredibly encouraging to make me keep doing what I'm doing because I get support," she said.