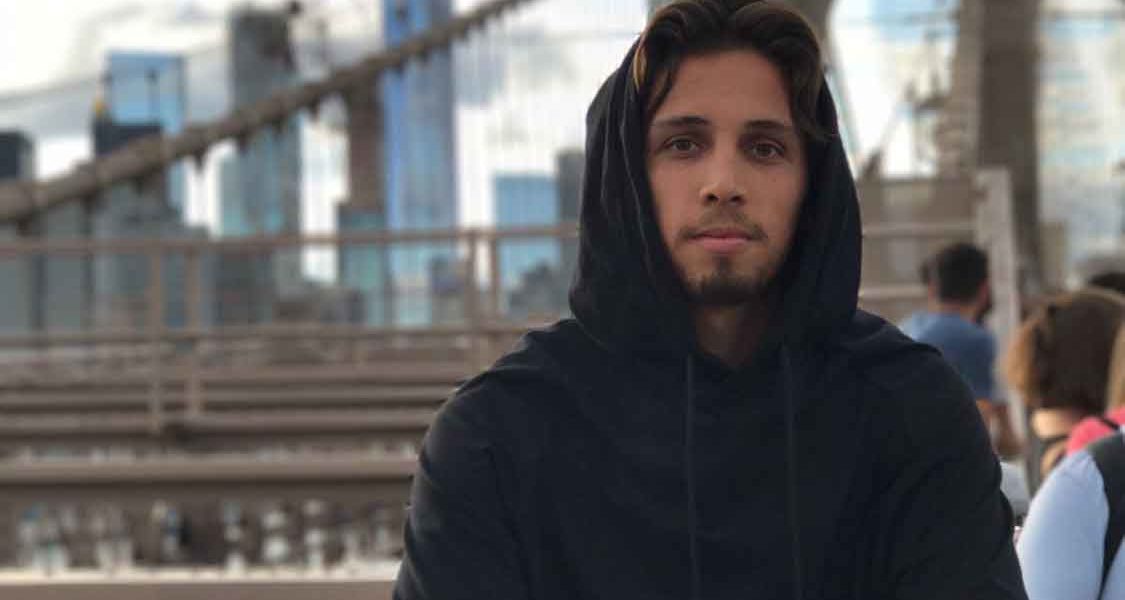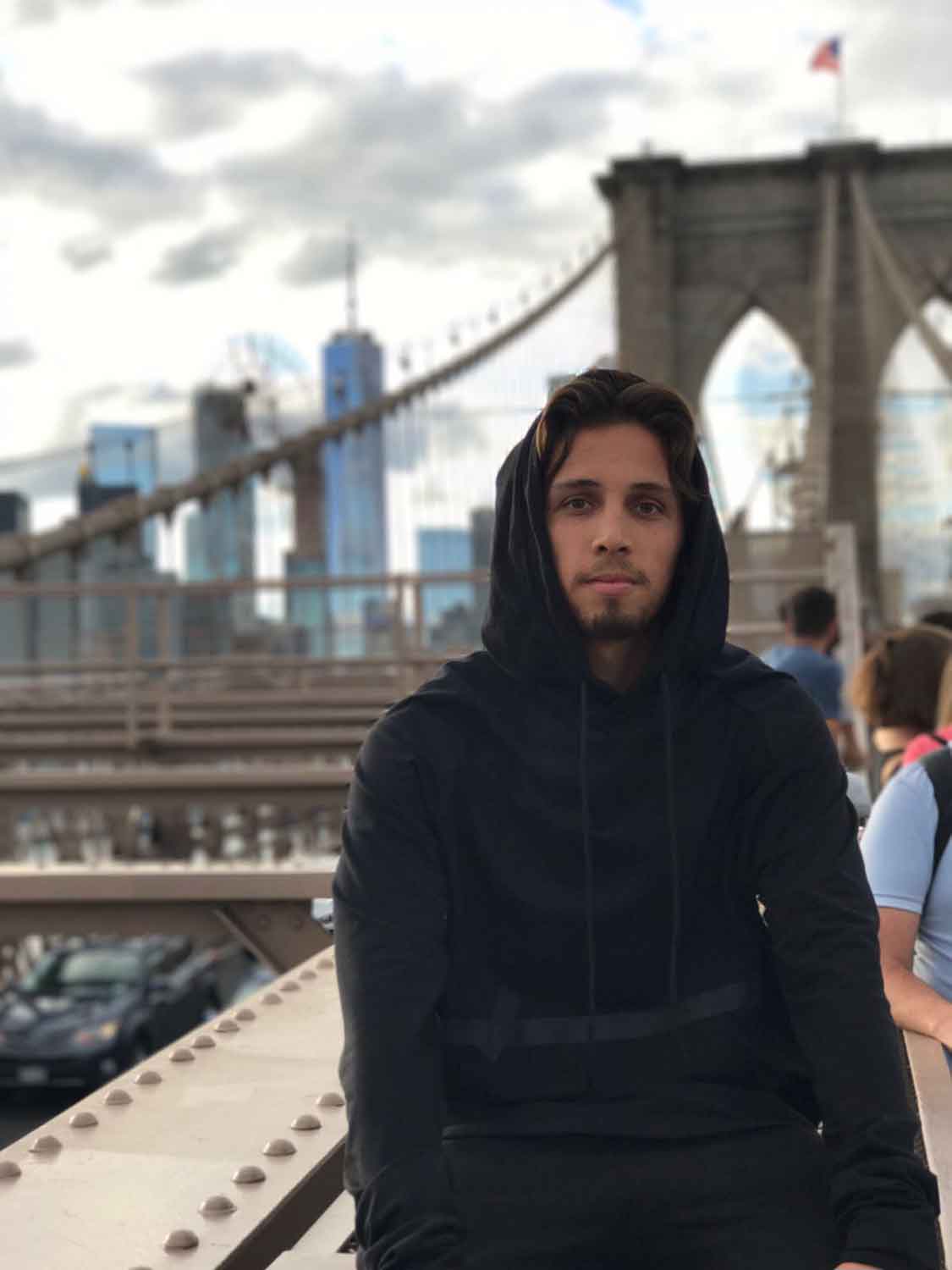 Globetrotting with Filipino-French entrepreneur's lifestyle brand Oneculture
Anthony Alvarez
Anthony Alvarez, the Filipino-French founder and CEO of Oneculture, pursued his childhood dream of owning a clothing brand representing his passions for travel, sports, art, and music. (Photo courtesy of Anthony Alvarez/Oneculture)
TWO years ago Anthony Alvarez left a plum investment banking job in London to follow his childhood dream of starting his own clothing company. 
An avid traveler — coupled with his passions for extreme sports, art, and music — he realized that fashion was a universal language that could lessen barriers and divisiveness.  
With that mission came the founding of Oneculture, a lifestyle menswear brand that incorporates global influences each season. 
"I really wanted to convey that message through the clothes, promoting culture and diversity and promoting travel without any cultural barriers," the 25-year-old Filipino-French entrepreneur said in an interview with the Asian Journal. "This was also during a time when a lot of people were focusing on barriers, such as Brexit or Donald Trump being elected president of the United States. That's the political side to it. So that's how I got the name Oneculture."
This September marks one year since Oneculture released its inaugural collection inspired by Manila and opened a boutique in Paris' iconic Le Marais district. The brand's pieces have already garnered features in publications like Vogue Paris, Le Monde (France's leading newspaper) and GQ.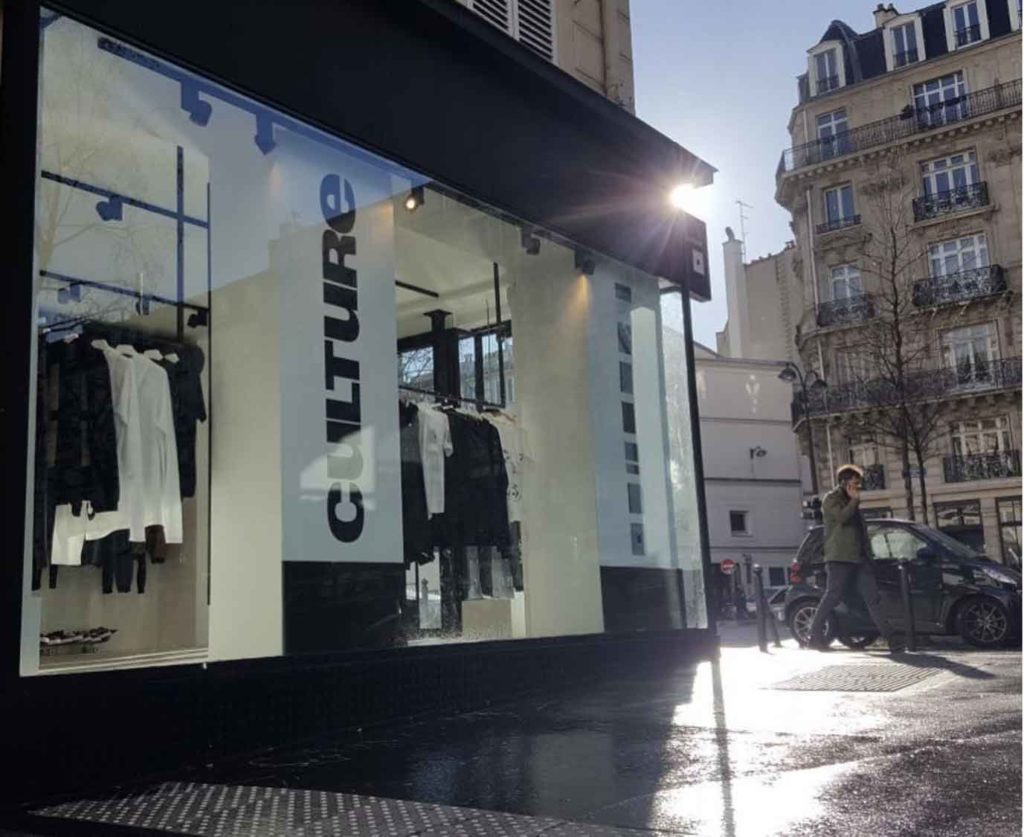 Born in New Jersey, Alvarez was raised in a multicultural and multilingual household with his father being Filipino and French on his mother's side. He moved to Paris at the age of 8 and lived there until he attended Cornell University, studying business and entrepreneurship.
After college, he spent a year in New York working in investment banking, focusing on mergers and acquisitions, before moving to London where he was with another bank for two years.
"I learned a lot through those experiences. It was a lot of hours of work because…I was working seven days a week, did not get much downtime, but I think when you're young, you conform to work as much as you can as long as you are learning," he recounted. 
But by the summer of 2016, Alvarez knew it was time to leave the finance world and take another direction. 
"I wanted to continue my training and education and make sure I had a solid business background before launching my clothing brand, which was always a target dream for me," he said. 
He traveled for a few weeks to dive into "creative thinking," as he was shifting into an industry different from what he was exposed to professionally. 
"When I was thinking about the name and message I wanted to deliver and things that really affected my life — when I was at Cornell, when it was through my high school friends or family — I've always enjoyed meeting people from different backgrounds, ethnicities and religions so I thought that's what brought the best conversations, when everybody around the table has something different to offer," Alvarez said. 
He recounted his annual trips when he and his best friends from various parts of the world would converge and meet in one place to go surfing and connect with locals. Oneculture's eventual logo was derived from sailors' symbols and flags, creating its own language.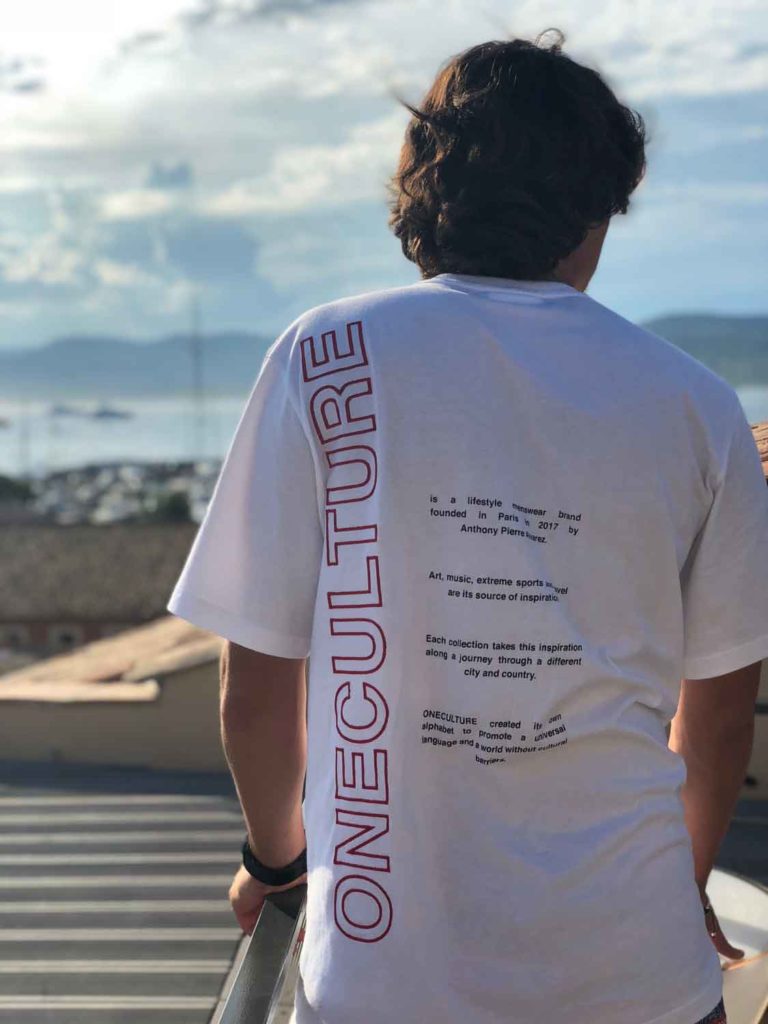 Given that Paris is a fashion capital, it was a natural decision for Alvarez to move back and have Oneculture headquartered there.
"Eighty percent of our collection is manufactured in France so we're really betting on 'Made in France' to help the economy and the manufacturers," he said. 
Though Alvarez did not receive formal design training, styling clothes has constantly been an interest. Attention to detail and recruiting the right talent on board, from a creative director to designers, were further integral steps in building the company — both considerations he carried over from his banking background. 
The design process commences with a "mood board," a collage of images and notes from his travels that guide that particular season. 
When traveling, he endeavors to see the place "with the eyes of a local," through strolling by foot, shopping at street markets or eating at hole-in-the-wall restaurants. He also tries to catch a sports game or play in one himself, like basketball or baseball.  
He then decides what kinds of items will be included, such as T-shirts, hoodies, or jackets, and relays that vision to a team of designers to "make sure the end product reflects what I had in mind," he said. Fabrics and materials are predominantly sourced from France and Italy and from trade shows that Alvarez attends at the beginning of each season.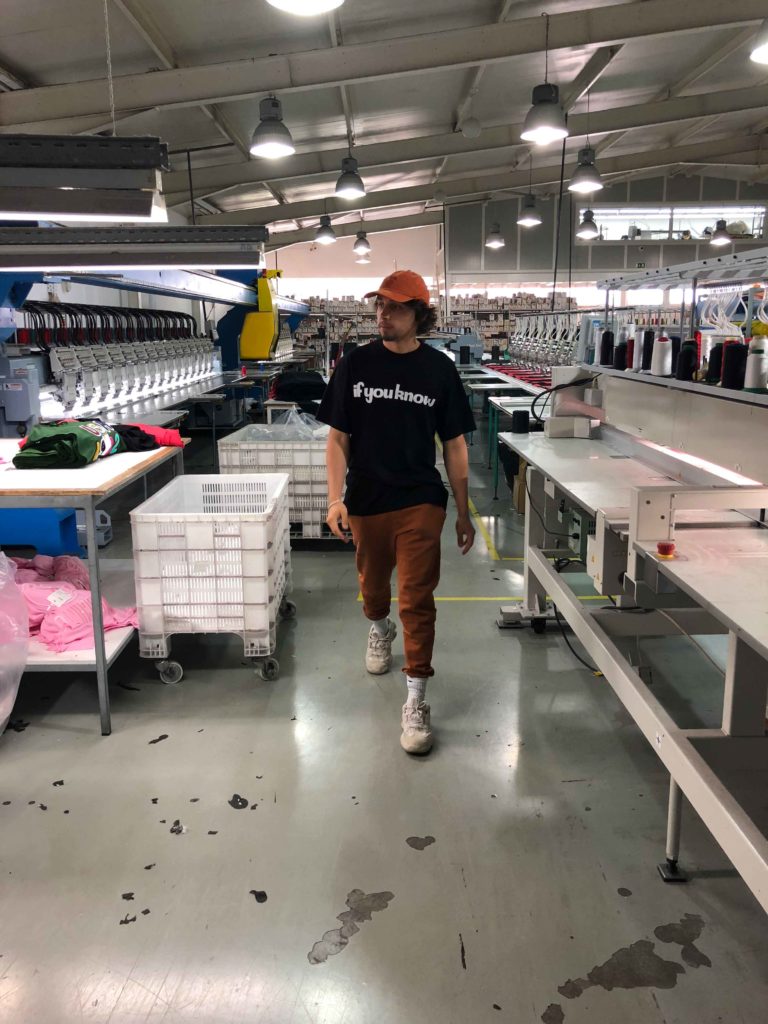 "I design pieces that I really would like to wear, that I wish I had in my wardrobe, or what I think I'm missing in my wardrobe. I would never approve a piece that I, or my friends, would not wear. Usually I'm the first test then I send it to a couple of my best friends and ask, 'Would you wear this?' If it's totally a 'yes,' then it's a green light," he continued.
In introducing the maiden collection, Alvarez paid homage to his paternal grandparents who were born in the Philippines and immigrated to the United States as young adults. 
"I grew up in a household that was very Filipino," he said. "It is a very important part of my identity so I [started] the journey of Oneculture in Manila."
He played upon the "energy and busyness" of the city that struck him from his many trips there. 
"Whether it was the high rises or the streets, there was a sense of chaos in the architecture that I wanted to translate through the clothes," he said, describing the scotch tape techniques to express that movement. 
One of the statement pieces was a rendition of the men's barong (a formal shirt made from piña considered the national costume of the Philippines) in the color black and using a more comfortable, sporty fabric. He incorporated the eucalyptus tree that is found in the Philippines and put that print in the inside layer of the clothes.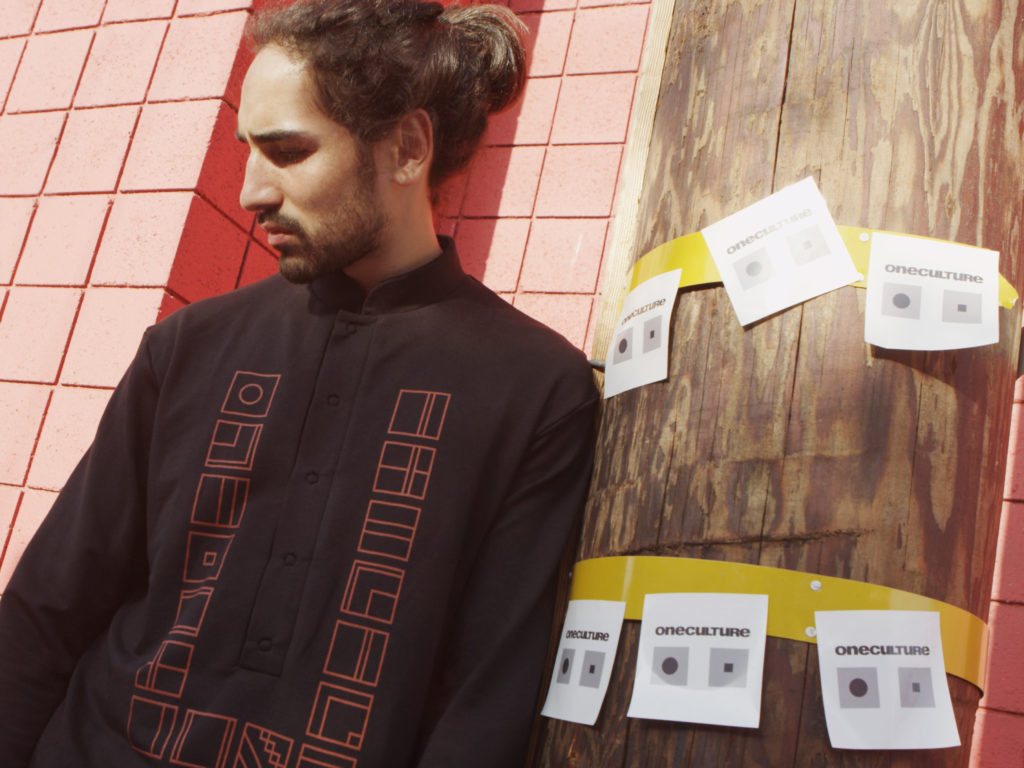 In succeeding collections, comfort and functionality of the pieces are at the forefront, but the high-quality structuring and intricate detail never go unnoticed — seamlessly fusing streetwear, sportswear and high fashion. 
Though having his own company is a fresh experience, his family of businesspeople and entrepreneurs has been an accessible sounding board for Alvarez. 
"I was able to apply what my family taught me and what I learned through my experiences, but I'm [still] learning a lot every day. I really learn something or even more than one thing daily. My family gave me some advice from the start but nobody in my family launched a clothing brand before so there are a lot of experiences that are new," he said.
He continued, "From them, I learned, first of all, core values. In anything you do…especially [if] it's in finance or clothing, you will always be tested so it's important to follow the right ethics and values." 
In such an ever-changing, yet saturated industry like fashion, competing and standing out from the pack push Alvarez to persevere. 
"My grandpa came to the U.S. at a very young age and he still works extremely hard. He had to make a difference in the work he did and [because of that,] I was able to push myself, whether I was in university or in my investment banking experience, to work more than I thought I could. To push yourself… it's all in your mental strength and it's extremely critical to work harder than your peers," he said.
Another value his family instilled in him early on was philanthropy, so he incorporated an aspect of giving back into Oneculture.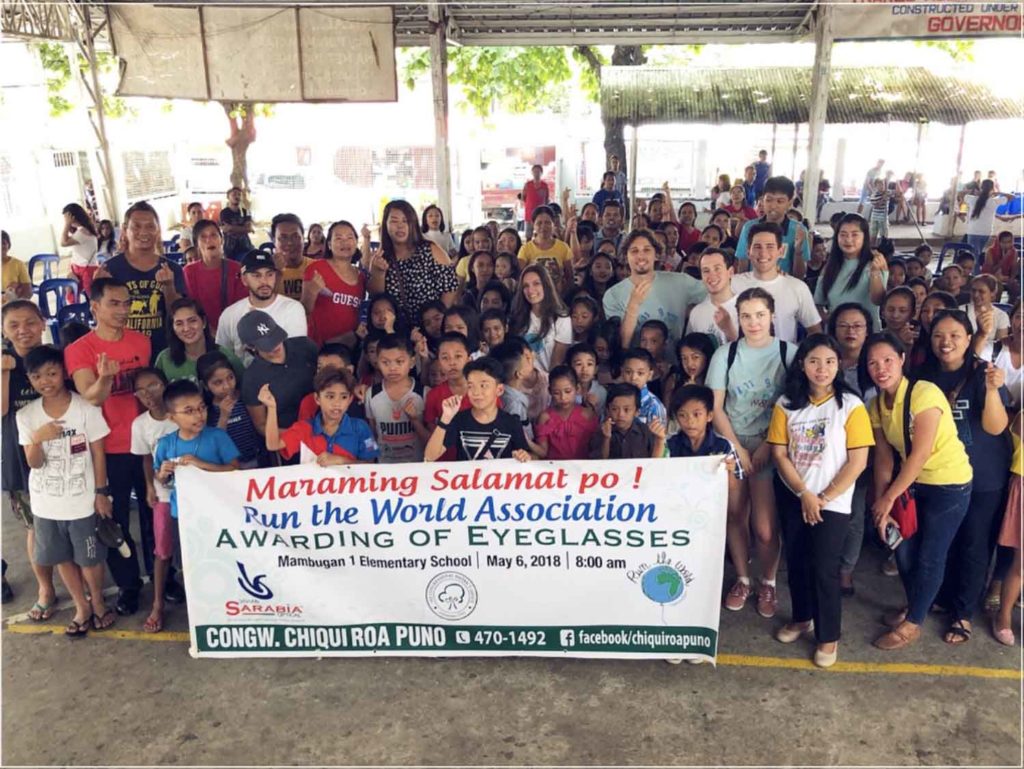 For the Fall/Winter 2017 season, the brand collaborated with the Run the World Association — a French non-profit promoting access to children's education — to design a T-shirt and in turn, a portion of the proceeds was put toward bringing prescription glasses to over 300 students in Manila.
In May, Alvarez and the charity distributed the glasses at an elementary school in Manila. "We will do this in every city we [are inspired] from. I think that's really important for the brand and culture," he said.
The brand's second collection for Spring/Summer 2018 was influenced by travels to Fez, Morocco.  
"During my trip there, I was really inspired by the tanneries, where they dye leather there. The twist here is we didn't do leather, but we did cotton hoodies that we dyed in a similar way. We used the traditional language, which is called Berber, and wrote 'universal culture' [on] the back of hoodie," Alvarez said. "We revisited the traditional djellaba dress and…traditional baggy pants. Fez is very known for…palaces built with mosaics inside [so] we used a mosaic print on the bomber jacket."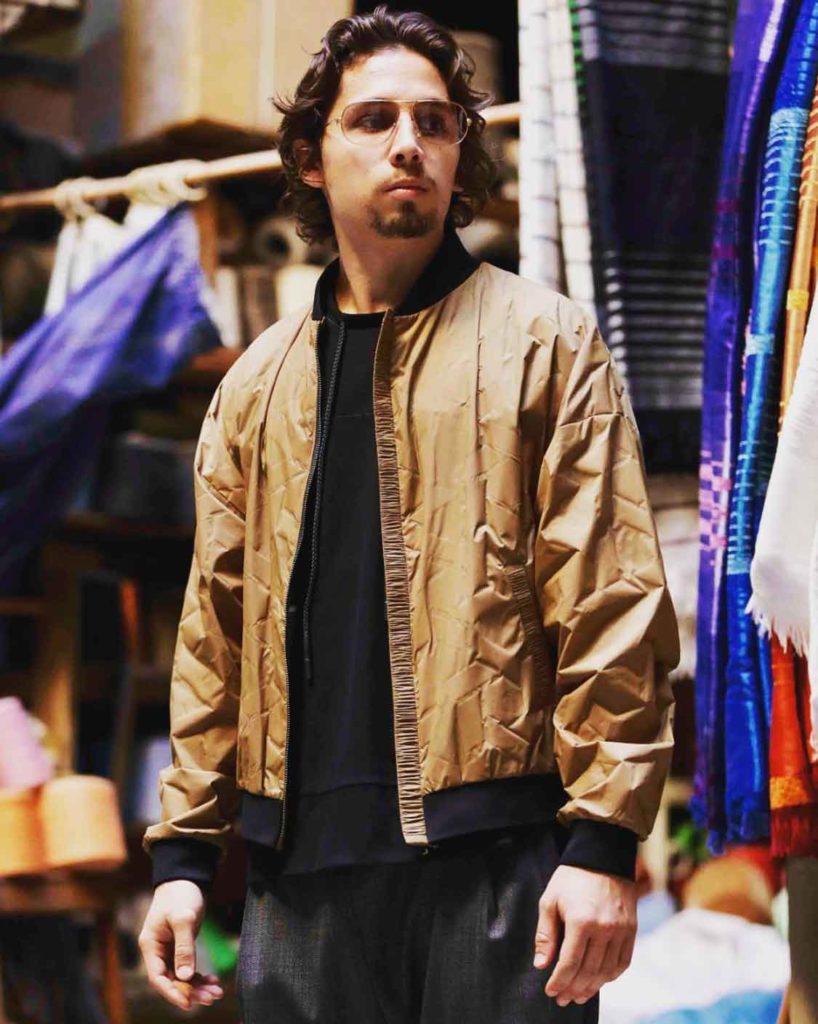 The latest capsule for Fall/Winter 2018 is based on Tokyo, including touches from the city's transportation to street style. 
Projections show that the menswear market is poised to reach $33 billion by 2020, up 14 percent from 2015, according to a report by Digiday. 
That figure is in part due to social media platforms like Instagram that make men's style more approachable versus traditional fashion publications. 
Each collection released by Oneculture is accompanied with a video in the given location to show the clothes in motion and to illustrate "the culture around them."
"Social media for us has been a way to promote our brand and we've developed followers from around the world, starting with my friends who are everywhere," Alvarez said. "On Instagram Stories, I document a lot of my trips and we in some way help our followers travel with us and also travel with them." 
Oneculture's emphasis on technology, along with the storefront's location in a prominent art and fashion neighborhood of Paris, has attracted a mix of local French and international shoppers, many coming from the U.S. and parts of Asia. The target clients are generally those around 18-35 years old, like sports, and are interested in street culture.
Though Oneculture bills itself as a menswear line, women have come in to shop for the "boyfriend look" of oversized hoodies or jogging pants. 
"They actually became clients even though we didn't envision them to be initially," Alvarez noted.
While there's no 'typical' day for him — noting that his schedule is divided between alternating the creative and managerial components — Alvarez carves out a few hours to be present at the store to speak with customers. 
"That's the best feedback I can get from meeting the clients myself," he said, adding, "it's been very exciting and…to be able to deliver a message to people and seeing them appreciate it is extremely rewarding. That is what motivates me to be able to touch more people and to continue to grow."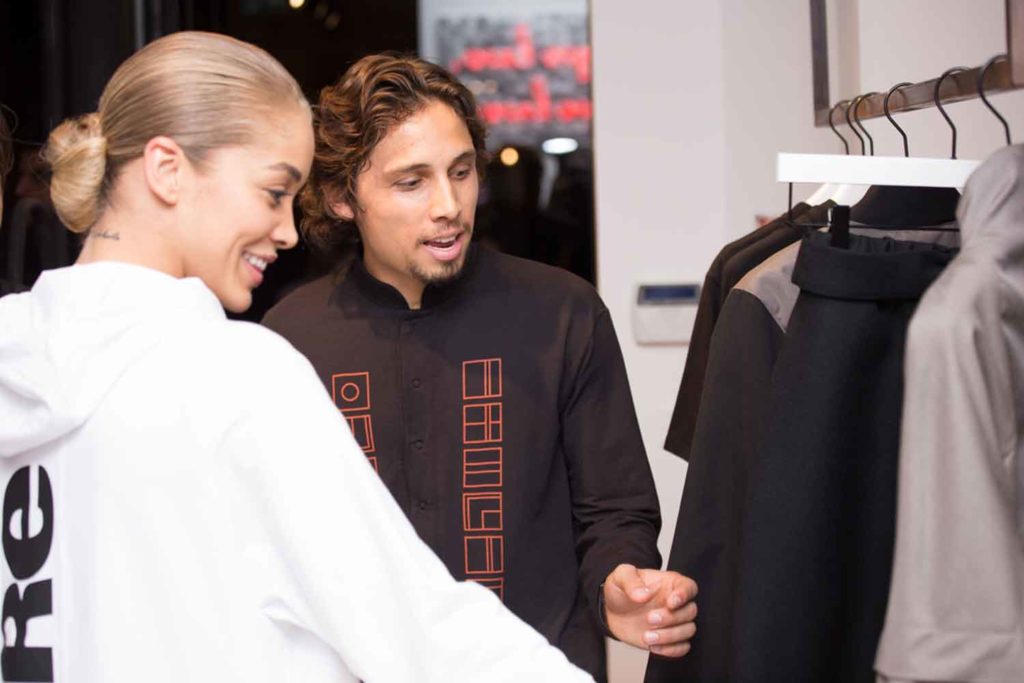 In the coming years, Oneculture aims to fortify its global community and brand recognition, as well as collaborate with local designers in each destination. 
The rise and transition of streetwear — comprising of T-shirts, sneakers and hoodies, for instance — from a niche to mainstay has undoubtedly gotten the attention of fashion circles. It's a path that Oneculture is seeking to put its mark on.
An article by Marc Bain in Quartz earlier this year noted that streetwear has signaled "a shift in what younger generations think of as luxury and status symbols." 
Luxury fashion houses have in recent seasons collaborated with streetwear labels, especially to capture the millennial and Gen Z markets. Some notable ones include Louis Vuitton and Supreme (the latter brand was valued at $1 billion in 2017), Jimmy Choo and Off-White, and Manolo Blahnik and Vetements. Brands like Gucci and Balenciaga are among those that have taken cues on the trend with their latest offerings. 
"The youth… is directing a lot of fashion. Whatever the youth — whether it's kids lining up at the Supreme store every Thursday for several hours or the latest Off-White — is wearing is whatever is cool," Alvarez said. "I go to one of the skate parks in Paris and ask the young skaters what they think of Oneculture and hear their opinion. It's how I evaluate the products." 
Expanding the wholesale side is also a top priority as the brand progresses. This past summer, Oneculture presented at Pitti Uomo in Florence, Italy (an international fair for men's fashion) and Liberty Fairs in New York.
"The goal for us next year is to really develop wholesale and being sold in France and globally. It's also a great way to spread our message through our clothes being available and for people to be able to touch and feel them around the world," Alvarez said. 
The company plans on hosting international pop-ups in cities where it could reach more clientele, like Los Angeles, for example. 
"The concept and the style of the clothes would please a lot of LA customers. That's why I think LA would be an interesting market for us on a wholesale perspective," he said. 
For Oneculture, like any fashion company, it's a cycle of forward thinking and preparing for upcoming seasons at least a year in advance. The brand has completed its Spring/Summer 2019 capsule and Fall/Winter 2019 is underway. 
"What I've learned in this industry is that you have to project yourself six months to a year in advance," Alvarez said. "We have to really see ourselves and predict the styles that will be in vogue then." 
Through its conscious and well-crafted collections, Oneculture goes beyond just the tangible aspect — expressing that fashion can tell stories and experiences, transcend borders and make the world not so large and isolating after all.   
Facebook Comments