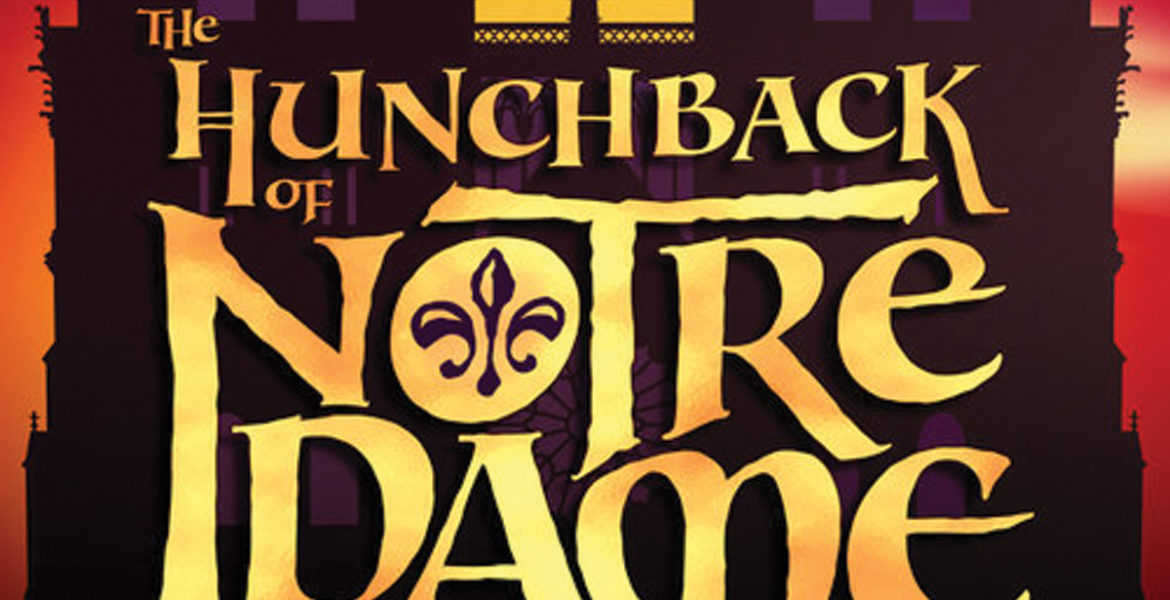 Runs July 7-August 5 at the Victoria Theatre in San Francisco
There have been a number of Disney classics that have gone onstage and it is no doubt that "The Hunchback of Notre Dame" is one story that the audience will love to see. This is why Bay Area Musicals (BAM) is excited to close their third season with the San Francisco premiere of this beloved story.
Making her debut with BAM and headlining the musical as "Esmeralda" is Filipino-American and San Francisco native Alysia Beltran. Sharing that her love for musical theater began at the age of 10, Beltran said that she was just amazed after seeing a production of "The Lion King" in San Francisco.
"A few years later, when the movie version of 'Rent' came out, my older sister brought it home and that was when I really saw myself pursuing musical theater," she said. "The story was real and heartbreaking — and I fell in love!"
From there, she developed her skills by joining her school theater program at Westmoor High School. Her first role, she said, was "Maria" in "West Side Story." However, her first paid role was in Broadway by the Bay's "Miss Saigon," as part of the ensemble.
For the role of Esmeralda, Beltran said that she was excited to get a callback last March, which was sometime after BAM's general auditions.
"…I received an e-mail from BAM's casting and was invited to the callback! I was so excited because I had listened to the soundtrack just about a thousand times — which definitely made it easier in the audition room," she shared and continued, "I had been working on a project in Sacramento at the time so I was driving back and forth after matinee performance to make sure I made it to the two days of callbacks. I was exhausted and nervous as could be, but I powered through! That night I got the offer e-mail and was literally in tears!"
Beltran admitted that she is currently working a day job, but will be pursuing acting full time soon. Also, she studied Child and Adolescent Development at San Francisco State University and said if she weren't acting, she'd probably studying to get her teaching credential.
She also said although she was passionate about theater at a young age, growing up, she never saw it as a career because she could never picture herself as one of the leading ladies.
"There are only so few opportunities in musical theater for brown girls," she said and then added, "With growing popularity for shows like 'Hunchback' and the number of companies dedicated to non-traditional casting, there is hope for little brown thespians everywhere."
Her advice to young people who wish to pursue a career in acting is that hard work pays.
"You [they] will be just fine. It's hard work, but it is so rewarding. What keeps me in the business are the stories I get to share with the rest of the world, and the power of theater to really ignite a little more empathy in an audience's hearts," she said.
About the musical
"The Hunchback of Notre Dame" begins as the bells of Notre Dame sound through the famed cathedral in 15th century Paris. Quasimodo, the deformed bell-ringer who longs to be "Out There," observes all of Paris in the Feast of Fools. Held captive by his devious caretaker, the archdeacon Dom Claude Frollo, he escapes for the day and joins the boisterous crowd, only to be treated cruelly by all but the beautiful gypsy, Esmeralda.
"She is compassionate and caring, and is always looking out for the underdog," Beltran said as she described her character, Esmeralda. "She is misunderstood because of her appearance and occupation, but she doesn't let that stop her. She is a warrior of peace and love and lets nothing stand in her way!"
However, Quasimodo is not the only one captivated by her free spirit, as the handsome Captain Phoebus and Frollo are equally enthralled. As the three vie for her attention, Frollo embarks on a mission to destroy the gypsies — and it's up to Quasimodo to save them all.
"'The Hunchback of Notre Dame' is a story that is so relevant today," said Beltran. "It is exciting, funny, and heartwarming all in one. I hope that everyone who joins us on our journey at the Victoria every night learns to love a little harder. Thank you all so much for always supporting the arts — none of us would be here without you!"
"The Hunchback of Notre Dame" will be directed and choreographed by Matthew McCoy, with music direction by Jon Gallo. Joining Beltran in the cast include Alex Rodriguez (Quasimodo), Clay David (Frollo), Jack O'Reilly (Phoebus), Brandon Noel Thomas (Trouillefou Clopin), Pauli N. Armonkul, Patrick Brewer, Alvin Castillo Bunales, Jorey Cantu, Juan Castro, Julio Chavez, Z Hansen, Christopher Juan, Jessie Anne Lukban, Benjamin Nguyen, Loreigna Sinclair and Kaylamay Suarez.
BAM's "The Hunchback of Notre Dame" will be onstage from Saturday, July 7 (with press opening at 8 p.m.) until Sunday, August 5 at the Victoria Theatre, 2961 16th Street, San Francisco. Tickets ($20-$65) may be purchased online at www.bamsf.org/hunchback.
Facebook Comments