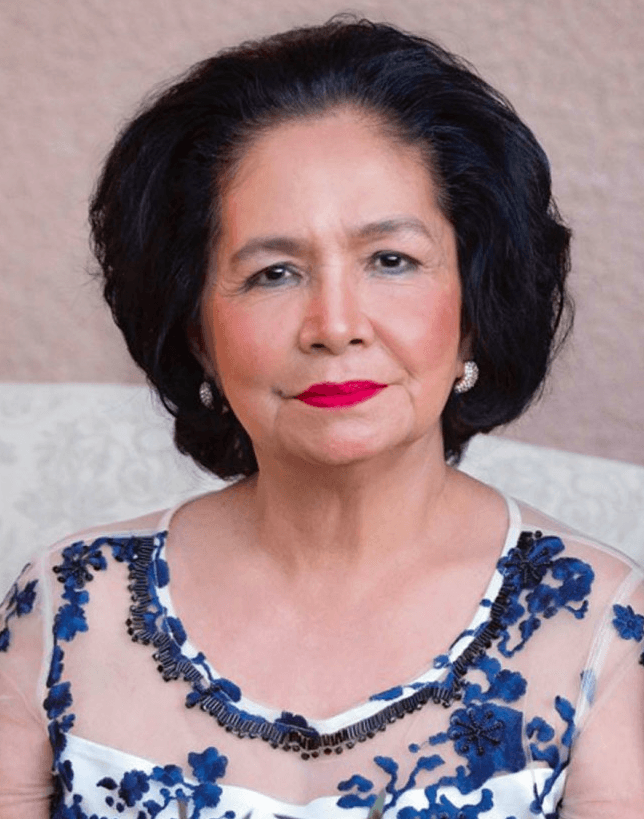 IF I had a penny for every time I would tell myself and others that 'mothers know best,' I'd probably be very rich now. Truth of the matter is: we have so much to learn and emulate from mothers in general. Whether from your biological mother or a woman playing a motherly role in your life, they have so much wisdom to impart on us.
I have had the privilege of diving into the deep mind of one tough-spirited woman— a mother and a grandmother—by the name of Lina Navarro. Today, I share with my readers some of the most precious pieces of advice they'll ever hear in their lifetimes.
I asked Mama Lina is, "What, for her, is a Beautiful Life?" She answered with several meanings, but I also wanted to share parts of her story that best exemplify her definitions.
"A 'BEAUTIFUL LIFE' belongs to a person whose senses and intellect are keen and aware not only of the beauty and goodness in the world, but also of its inexhaustible store of knowledge waiting to be explored."
As a teacher for over 4 decades, I tried to inspire, motivate, and guide my students. By precept and example, I tried to steer them towards their educational goals and to encourage them to contribute positively to society. I also do this with my fifteen grandchildren and other young people I meet.
I keep abreast of current events, and devote time to reading history and literature to be able to actively participate in discussion of social issues. I try to keep physically fit, and mentally alert. I even endeavor to memorize one poem a month.
Starting at a very early age, I have always loved studying and learning. I believe deeply that it is a person's duty to discover and actualize one's potential, along with a set of core values.
I often engage my grandchildren, and other young people in informal discussions along these thoughts.  I try to communicate with them without sounding pompous and moralistic so that they will feel free to discourse with me and exchange ideas.  If in the process, I touch a life, and make a positive difference, then the effort is all worth it.  I find that I also learn a lot from the young and my education continues as well.
"A 'BEAUTIFUL LIFE' does not happen to a person; a person makes life beautiful depending on how she uses her inborn and acquired abilities in response to life. She is the Artist who designs her life, as on a blank palette."
An early and unplanned marriage at 17 years old and the birth of my seven children, deflected my original goal of making it big in academia. I dreamed of becoming a lawyer and diplomat on the international stage!
I decided to become a teacher instead, because it was the easier and shortest way to start earning a living for my growing brood of children. Surprisingly, I found that I loved the job. And if I may say so, I am effective in teaching and motivating young minds! I taught my children to develop good study and educational habits.  I taught in my hometown of Tarlac, Philippines for over 13 years. I was an instructor of literature in a local college, and a high school teacher, before I transferred to the Development Bank of the Philippines, Tarlac Branch, as Administrative Assistant.  This was before I migrated to the U.S.A.
I did not plan to get married at 17.  And I certainly did not plan to have seven children nor to adopt my two orphan nieces. I never had training for the most important job in the world of becoming a parent. But, I felt that it was the most natural thing to do—to be a mother. And I did my best under the circumstances of economic challenges which we faced in the Philippines.
"A 'BEAUTIFUL LIFE' is a fearless, courageous life, unafraid and undaunted by uncertainties and vicissitudes; it is a resourceful and decisive life that tirelessly works for self and others."
Some life experiences that shaped my character: One of them was back when I was 6 years old when WWII erupted.  It uprooted us from our normal comfortable life and exposed us to isolation, uncertainty and dislocation.  We evacuated to the hinterlands, fearing for our lives and suffering paucity for basic necessities. From this childhood trauma, I learned that people are basically good.  Many people offered their homes and gave us food and drink as we tried to settle down in a hostile environment. Without them, we would have died of hunger and have been left to the mercy of the elements. This experience made me cherish the freedoms I enjoy. I also try to help the less fortunate, inspire and motivate them with the limited resources that I have and by sharing with them some of my life experiences. I try to connect with people. Everyone is interesting; everyone has a story to tell.
Another experience is the shattering realization that my first born child Lillibeth, will never walk because of Polio. After the initial shock of learning that my daughter would never walk, at age 20, I braced myself and convinced myself that there is life even with such a severe disability. We availed ourselves of the physical therapy available to her.  And with the rest of our children, Lillibeth, despite her disability went to school and competed for excellence.  I was and remain convinced that because she did not have a fully-functioning physical body, all the more there was a need for her to develop and train her mind. She worked for the Department of Social Welfare in the Philippines and founded Bahay Buhay Foundation for the disabled.  The foundation continues to thrive to this day.
"Mama Lina" Navarro will be awarded Mother of the Year at The Beautiful Life Celebration by Monet Lu to be held on April 23. For information call (213) 216-492.
***
Monet Lu is a Marikina-born, award-winning celebrity beauty stylist with his own chain of Monet Salon salons across Southern California and Las Vegas, Nevada. Ultimately, Monet is known as an all-around artiste who produces sold-out fashion and awards shows as well as unforgettable marketing campaigns. Monet is also the founder of the revolutionary all-natural beauty products such as Enlighten, your solution to discoloration . To contact Monet, please visit www.monetsalon.com or email him at monetsalon@aol.com