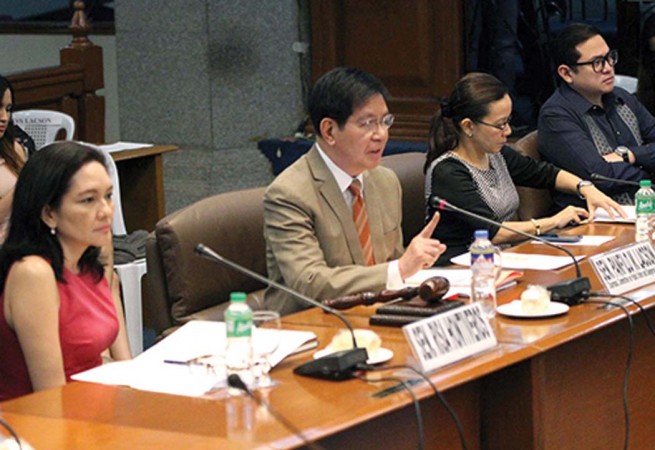 Human rights group Amnesty International (AI) on Thursday, September 7 condemned the recent slay of 14-year-old Reynaldo de Guzman in the Philippines.
AI Director for Southeast Asia and the Pacific James Gonzales insisted that de Guzman's death is not an isolated case or a mistake but the "latest atrocity" in the series of extrajudicial killings in the Philippines.
"How many more children must die in the Philippines to end this horrific and heartless violence?" Gonzales said in a statement.
Also known as "Kulot," De Guzman was found dead on Tuesday, September 5, in a creek in Gapan, Nueva Ecija after he went missing for 20 days. His head was covered with packaging tape and cloth, and according to the initial investigation, he had 30 stab wounds on his body.
De Guzman was the last person seen accompanying 19-year-old Carl Arnaiz, who was killed by policemen in an alleged shootout along C3 Road in Navotas after allegedly robbing a taxi driver on August 18.
Forensic reports, however, suggested that Arnaiz was kneeling when he was initially shot, then was killed with more shots after he was lying on the ground.
"This case and those of other young people makes it even more urgent that an international level investigation takes place," Gonzales said.
He further stressed, "The world can no longer afford to look away, stay silent, or offer muted expressions of condemnation. The brutality must stop. The victims and their families deserve justice."
According to AI, more than 50 children have died in "a wave of unlawful killings" in the Philippines.
A police raid on August 16 also claimed the life of 17-year-old Kian Delos Santos, who allegedly violently resisted arrest and pulled a gun on the officers. Witnesses and CCTV footage, however, point to Delos Santos being shot at close range and begging for his life.
"Extrajudicial executions of people are never justified, and when it comes to killing children this is especially horrific, brutally cutting short budding lives and condemning their families to a lifetime of inconsolable sadness," Gonzales added.
Philippine Vice President Leni Robredo also denounce the recent killings, echoing calls to stop unlawful deaths.
She stressed that a society where young people were among victims of violence is "unsafe, unjust, and unacceptable."
"Hindi natin maaaring palagpasin ito. Hindi tayo ganito. Hindi ganito ang Pilipino. Kailangang huminto ang walang pakundangang patayan (We can't just let this pass. We're not like this. Filipinos aren't like this. All these killings, done with impunity, have to stop)," said Robredo in a statement.
She then urged the public to unite to ensure that the killings will stop and those responsible will be held accountable for their crimes.
Facebook Comments