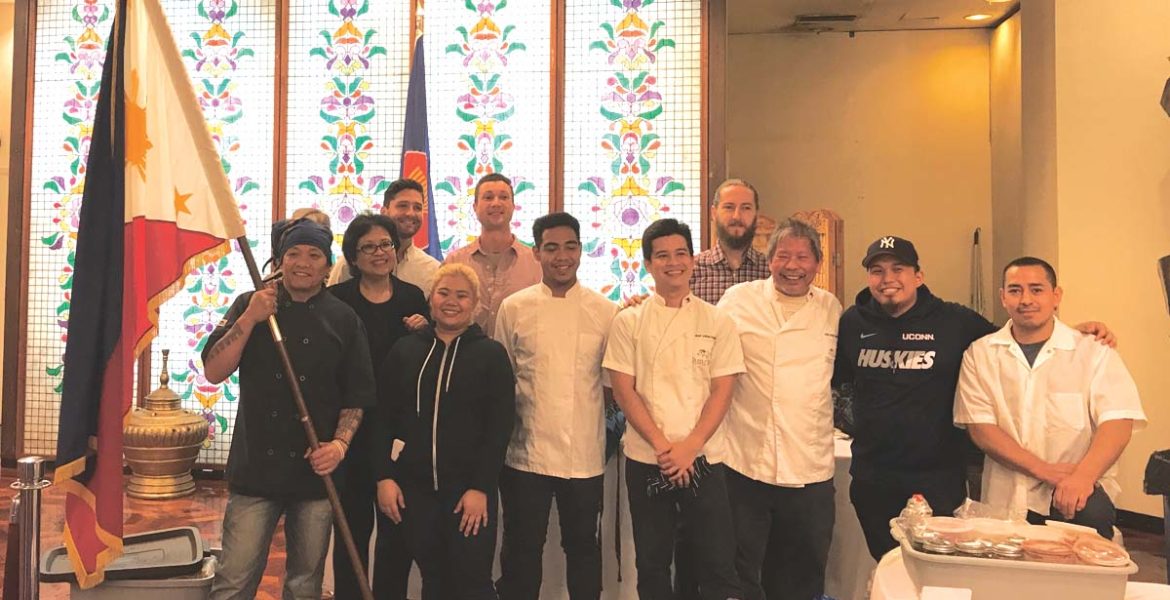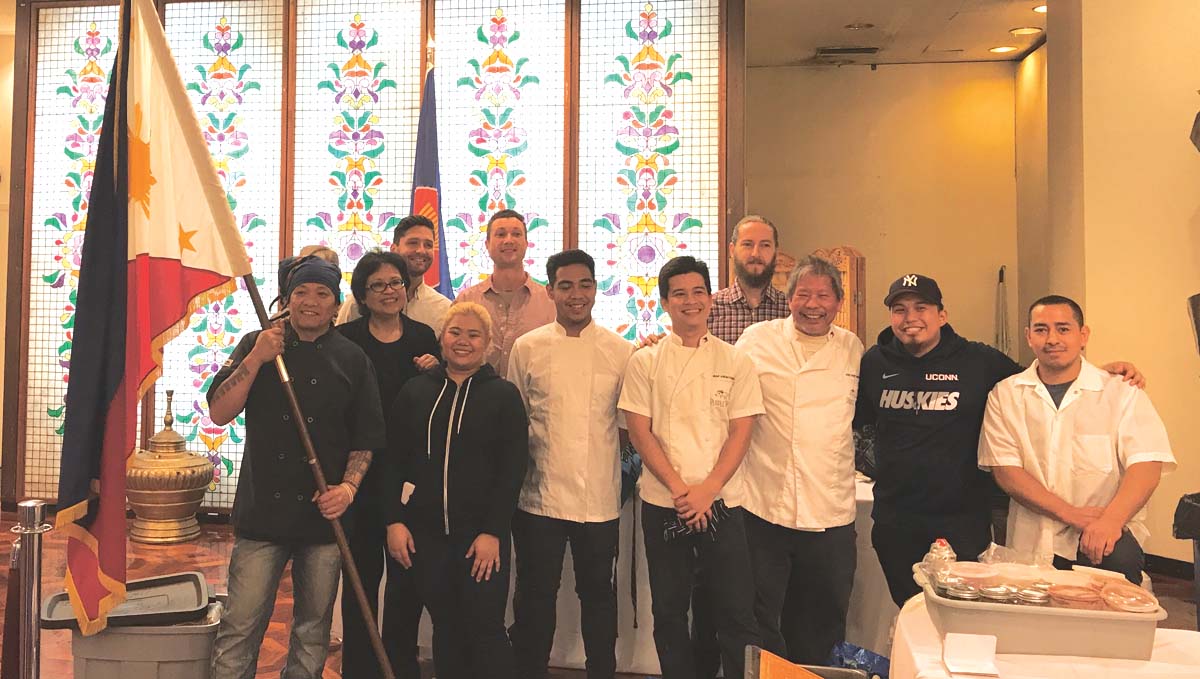 Palace: National Day of protest a 'healthy exercise of democracy'
HIDDEN FLAVORS OF THE PHILIPPINES. Team Purple Yam led by Amy Besa and Romy Dorotan are on their way to a four-city North American culinary tour to promote Filipino ingredients and cuisine. See full story on LifEastyle Magazine page 4. AJPress photo by Momar G. Visaya
MANILA – The National Day of Protest is a "healthy exercise of democracy," Malacañang said on Thursday, September 21, as various groups rallied against some policies of the administration of Philippine President Rodrigo Duterte and the dictatorship of late President Ferdinand Marcos.
Earlier this week, Duterte signed Proclamation 316, declaring September 21 as a National Day of Protest. The date also coincides with the 45th anniversary of the nationwide Martial Law declaration in 1972.
"Today, September 21, the nation observes its first National Day of Protest, when people from all walks of life and persuasion can freely hold marches, demonstrations, public assemblies, and all forms of mass action to express their grievances against perceived or actual excesses and/or shortcomings of the government," Palace spokesman Ernesto Abella said.
He further added that it also serves as "an opportune time for those in the government to hear the voice of the governed as part of our efforts to uphold the highest standards of good governance."
According to Malacañang, the proclamation was made "in solidarity with the people's call against all excesses and shortcomings of the government and with the people's desire to uphold the highest standards of integrity, efficiency and accountability in government."
Thousands of protesters gathered at various areas in Manila, including Luneta Park, Plaza Miranda, and Mendiola, among others. Rallies were generally peaceful, and there were no reported major untoward incident amid demonstrations.
In Luneta, Philippine Educational Theater Association (PETA) slammed the alleged summary killings in Duterte's campaign against illegal drugs.
The group, which received this year's Ramon Magsaysay Award, dubbed as Asia's equivalent of the Nobel Prize, expressed their sentiment through performance and jazzy song entitled, "Quota".
"Meron quota, quota, kailangan pa ng quota. Basta may mapagbubuntunan, tapos kunwari nanlaban! (There's a quota, quota, we need to have a quota. Just as long as we can dump it all on someone and pretend they fought back!)," the group sang, referring to the police's alleged  quota or target number of killing drug suspects.
The group also took a swipe at the House of Representatives for cutting the 2018 budget of the Commission on Human Rights (CHR) to a measly P1,000 from the original P678 million. The House later restored the agency's budget.
In Mendiola, rallyists torched what they called the "Rody's Cube," which sides had painted face of Duterte, Marcos, Nazi leader Adolf Hitler and a puppy or "tuta."
"Never Again! Never Again to Martial Law!" protesters can be heard shouting as they burn the cube.
Duterte has imposed the entire Mindanao under martial law in the wake of pro-Islamic State (IS) group attack in Marawi City, Lanao del Sur. Congress extended the proclamation until the end of the year. Some expressed fear that Duterte might also declare martial law nationwide.
But apart from anti-administration rallyists, pro-Duterte groups can also be seen expressing their support for the president.
In Plaza Miranda, supporters can be seen clenching their fists—the president's trademark gesture—as they chant "Duterte, Duterte, Duterte!"
The crowd of supporters can also be seen raising banners that read: "Ituloy ang pagbabago (Continue the change)," and "Ramdam namin ang tunay na pagbabago (We can feel the true change)." Duterte's campaign slogan in last year's presidential elections was "Change is coming."
Likewise, they voiced their support towards Duterte's crackdown on narcotics, as well as his push for the government shift to Federalism.
Facebook Comments