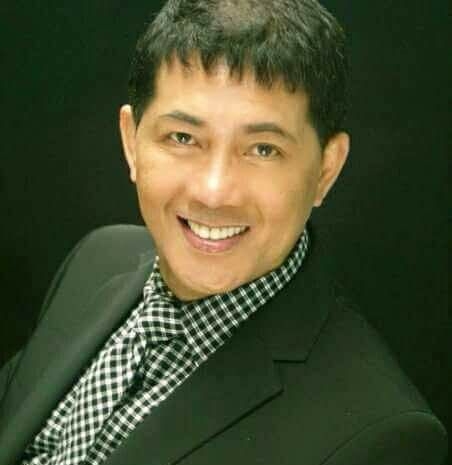 Show business has always been regarded as a very glamorous and sophisticated job. But for others, especially those who have been victims of inevitable harshness and unfounded accusations, it is one of the most ungrateful professions the world has ever known. It is ironic that the movie going public who support screen celebrities and propel them to stardom are the same people who would pull and drag them down.
The world of the 7th art that is the movie industry, including the Philippine cinema, had been a virtual arena of character-assassinating hullabaloos and topsy-turvy gossip-mongering battleground which, according to veteran pen-pushers, make the business excitingly interesting and all the more colorful.
In showbiz, it's a common presumption that when an actress gains a few pounds, she is in an interesting stage, especially when she suddenly takes a leave of absence from the limelight or goes abroad for a much-needed vacation. But when she loses weight (health concerns or merely on a diet program), observers will think she's problematic or currently taking controlled substance.
The same is true among male celebrities. When he's neat looking and acts with such flair of decency and primness, people will easily conclude he's a closeted gay. When he's often seen buddy-buddy with his co-actor or even a non-showbiz guy, especially in watering holes frequented by discreet couples, he's surely to be the subject of blind items in every tabloid and broadsheet the following day.
Inconsiderate and irresponsible, some movie scribes uncontrollably push their pens with temerity and find such below-the-belt stories sensational enough to make their columns tongues wagging.
Mention the name Piolo Pascual and people will know who he is as he is already a household moniker. Like the phenomenal Nora Aunor or the legendary King of Philippine movies, Fernando Poe, Jr., the history of the Philippine movie industry won't be written completely without devoting a line or two to Piolo's unprecedented popularity and enigmatic charisma.
Seeing the first light of day on January 12, 1977 (that makes him 36 years old), PJ or Papa P (as in Papa Piolo), is born under Capricorn, the tenth sign of the zodiac which as all about hard work and perseverance. According to Hindu Astrologer Bhakti Seva, people born under the sign of Capricorn are usually of medium stature, and sometimes have dark complexions and hair, with remarkably expressive eyes.
Ambitious and determined, Piolo is armed with boundless ambitions while being cautious and responsible. The dashing actor, as influenced by his ruling planet, lives up to his being a typical Capricornian. He is an unquestionably diligent worker.
A potentially great actor, Piolo could be convincing in any assigned role and holds his audience captivated. Committed to deliver nothing but only the best performance he could, be it in drama, musical comedy, or horror, there's consistently a tremendous amount of diversity in his delivery that exhibits his paramount professionalism.
His unparalleled acting skills and deep sense of dedication to the improvement of his craft, consistently guided him in the pursuit of excellence and perfection of his craft.
Never been intoxicated with neither fame nor fortune despite being in the business for nearly two decades, Piolo has learned to remain strong and mum about the whole negative things written or said about him. He is unaffected by all unfounded rumors hurled at him. It's either he dodges or merely maintains his cool, knowing that the story won't find a way to die if he cares to respond to every accusation or only to be misquoted endlessly that could aggravate the issue.
Piolo's staying power in the business is phenomenal. His foray into showbiz via That's Entertainment at 17 behind the PJ Pascual moniker, then 19 years later, the name Piolo Pascual is relatively as huge as the movie marquees and billboards that advertise his movies or product endorsements, or shall I say, even much bigger.
His team-up with drama queen Judy Ann Santos gave him that much needed boost to attain the level of stardom every new comer dreamt about. After four movies with Judy Ann, "Kahit Isang Saglit," "Bakit 'Di Totohanin," "Till There Was You," and "Don't Give Up on Us" became top box-office hits that established them both as bankable stars either as solo performers or as a tandem.
Seeing another potential avenue to explore and ply his other God-given talent that was singing, the actor-turned-model ventured into recording in 2003 with a self-titled album that easily turned platinum. Striking the iron while hot, his follow-up album, "My Gift", took tin-pan-alley by storm and before he knew it, the album turned platinum, as well. Success, not only in movies but also in recording, is constantly with Piolo. "Timeless," his fifth album, instantly hit triple platinum that kept him singing on his way to the bank while leaving his detractors bitterly sulking behind.
With already six prestigious statuettes as Best Actor, eight Best Supporting Actor awards, eighteen musical recognitions, and a string of acting nominations from different prestigious award-giving bodies, Piolo never allowed the time to pass without making the most out of it. Aside from being gifted with acting and singing talents, the swarthy celebrity has also a keen business acumen.
Aside from being a record producer, in 2009, Piolo considered investing on movie production which also cast him as lead actor. His movie outfit, Springfilms, has successfully produced four movies: Manila, Kimmy Dora, Kimmy Dora and the Temple of Kiyeme, and Kimmy Dorra Prequel. The last two were in partnership with his mother studio, Star Cinema.
After appearing in more than thirty different TV shows and twenty-six full length films, Piolo treasures his Dekada '70 movie as one of his most significant projects for giving him eight Best Supporting Actor trophies and a 2003 Rare Grand Slam Special Recognition from the Guillermo Mendoza Memorial Scholarship Foundation, Inc.
Piolo has just recently concluded his latest television action-drama series, Apoy sa Dagat and regularly performing at ABS-CBN's Sunday's musical variety show ASAP.
Let's face it, Piolo Pascual is a born winner! He, in all aspects, was ushered in to this business to entertain and here to stay long, longer than how many pseudo-clairvoyants falsely predicted. The multifaceted actor-singer's star continuously shines brighter despite the dark clouds that tried to dim its luster. The darkening firmament only brightens his shining glory against the rest of the heavenly bodies.
Incidentally, the 2013 Fiesta in America is proud to present the multi-talented heartthrob, together with fast-rising singer Angeline Quinto, in this year's celebration of its 15th anniversary. Gracing the people's Ball as his initial personal appearance Ball on Friday, August 16, at Double Tree by Hilton (along 128 Frontage Road, Newark, NJ 07114), Piolo Pascual will generously oblige for autograph signing and pose for posterity shots.
The following days, Saturday and Sunday, August 17 and 18, the two celebrities, Piolo and Angeline, will perform in person at the Fiesta in America's Festival of Asian and Latino Cultures, at the Meadowlands Expo Center in Secaucus, New Jersey.
To sponsor, exhibit, or attend the event, please call 201-682-6610 or email: sepmgzn@yahoo.com or visit their website at www.philippinefiesta.com
PACCAL CHW Graduation Rites
The scorching heat of the summer day was made even more sweltering by the heightened enthusiasm of the overly excited crowd who attended the Pan American Concerned Citizens Action League Community Health Workers' (PACCAL CHW). It was the culminating event for their sixty graduates last Saturday, July 13 at 11:00 am. held at City Hall's Council Chamber.
After a series of workshop sessions under the Healthy Heart, Healthy Family curriculum through the initiative of Kalusugan Coalition (KC), with able support from the National Heart, Lung, and Blood Institute (NHLBI) of the National Institutes of Health, sixty "clients" emerged as candidates for graduation after successfully completing all requirements.
After acquiring fundamental knowledge on the prevention of heart disease, high blood pressure and diabetes, the graduating class attested to their changed eating habits and renewed lifestyle.
Through proper and practical interventions, PACCAL CHWs were able to impart valuable knowledge of overcoming and preventing the rapid growth of diabetes, heart attack, and high blood pressure-related problems. The consistent reminders and follow-ups during the four-session workshop effectively "pounded the gavel" so decisively and mandatorily, attaining their very purpose favorably.
Like real graduates from academic schools, the soon-to-be-conferred with certificates were all dressed in their Sunday's best and wore constant smiles while uncontained excitement was vividly written on their faces.
Graduation guest speaker, Hon. Jersey City Council President Rolando Lavarro, looked cool-as-a-cucumber while he focused on health-related subjects in the speeches of PACCAL founder and Program Director Linda M. Mayo, who, incidentally, was also the event's master of ceremonies, and Miss Rhodora Ursua, Program Director of Project AsPIRE.
And when it was his turn to take the floor, the amiable councilman candidly admitted, "After listening to earlier speakers and upon learning all about the healthy options that benefited our graduates today and considerably changed their lifestyles, I suddenly became guilty and seemingly unfit for this occasion." That brought the audience into a deafening laughter but his pun was received with a thundering applause.
The room temperature dropped a few degrees lower by the solemnity of the simple graduation ceremony but later soared anew to its fullest height during the photo-op where every CHW gamely posed with his/her graduates.
Also in attendance were Leonida S. Gamboa, Lead CHW of Kalusugan Coalition and Train the Trainer Program and Potri Ranka Manis, Kalusugan Coalition CHW Trainor.
Ward B Councilor Khemraj ''Chico'' Ramchal dropped by from an earlier speaking engagement and joined the graduates and guests in the photo-op.
David Aguilar, Project Coordinator of Project AsPIRE and Project Manager of CHW Strategic Champions Project, failed to make it to the event simply because he's simultaneously on his flight back from the Philippines during the said event.
Graduates were treated to a sumptuous (and healthy, of course) luncheon reception while being personally served and attended to by PACCAL CHWs Herbert Y. Magtoto, Annie Tan, Susan Liguori, Marilou Songco, Linda M. Mayo, Bobby T. Yalong and PACCAL volunteer Ruth Sa-Onoy.
For comments and suggestions, please email gemini0646@yahoo.com