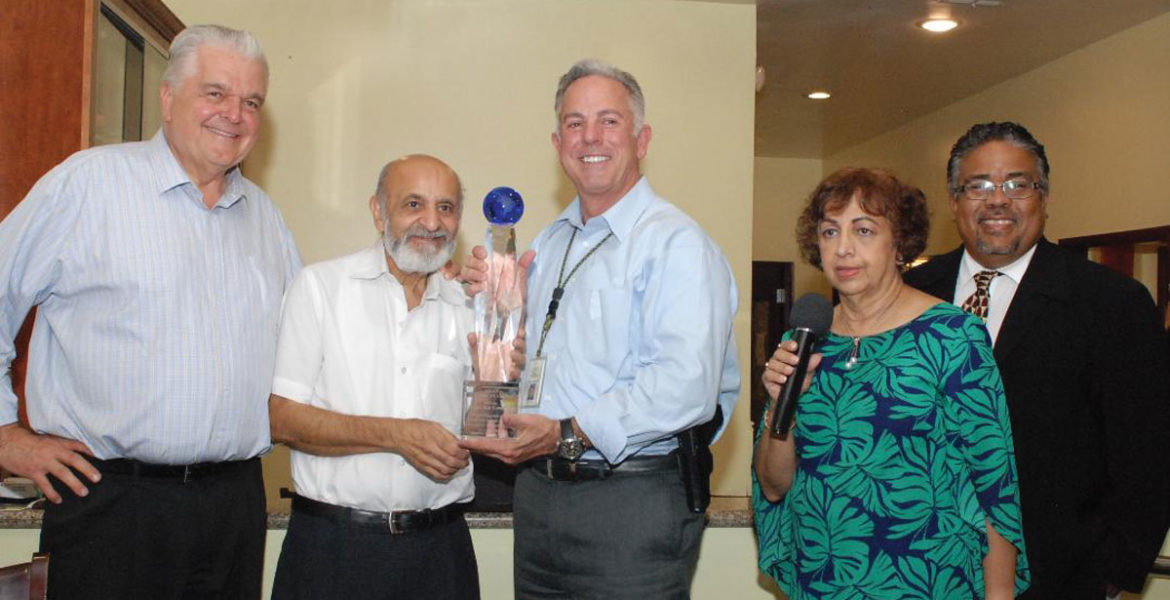 Having just recently been re-elected after earning over 50 percent of the primary vote last month, Clark County Sheriff Joe Lombardo briefed people of his police hiring efforts at the Hong Kong Garden Restaurant in Las Vegas, Nevada on Tuesday, July 17.
At the event held by the Sheriff's Asian Advisory Council, Lombardo told attendees that he had increased police officer hirings since taking office, reaching a previously set goal of hiring two officers per one thousand permanent residents.
"We had achieved that number last month.  It's the first time we've done that in over eight years," said Lombardo.
"That means we're putting more officers on the street, more availability for officers to you, and we've become proactive versus reactive," he added.
As a result, he said crime rates decreased significantly in comparison to last year in which the department saw an increase in crime along the U.S. border and in the Las Vegas Valley.
Lombardo reported an 11 percent increase across the U.S. border, and a seven percent increase in Las Vegas Valley in 2017.
"Any increase in unacceptable," said Lombardo.
But comparing the numbers to this year's, he concluded that "the proof is on the plate."
"Subsequently, if you look at 2018 — when we have full complimentary police officers — we are minus seven percent in violent crime, and minus one-and-a-half to two percent in property crime," said Lombardo.  "So we're going in the right direction."
Quality of life impact
Lombardo said that the larger presence of police officers has allowed them to "engage in social programs and community policing" that they were not able to before.  He mentioned the example of "social policing"
"We didn't have the resources to do social policing," said Lombardo.  "And we all know that social policing works."
He added that not having such programs and policing efforts would result in a "poor quality of life."
"What's more important for most of you in this room — because it's very rare to become a victim of a crime — is the quality of life that you deal with," said Lombardo.
"People speeding, homeless people begging from you, trash in the streets — just that scenic life that you're not used to experiencing that comes with a large population," he added.
The overall result he said was a reduction and crime.
"And that's what we're experiencing currently with the numbers that we're able to hire on the police department," said Lombardo.
Facebook Comments