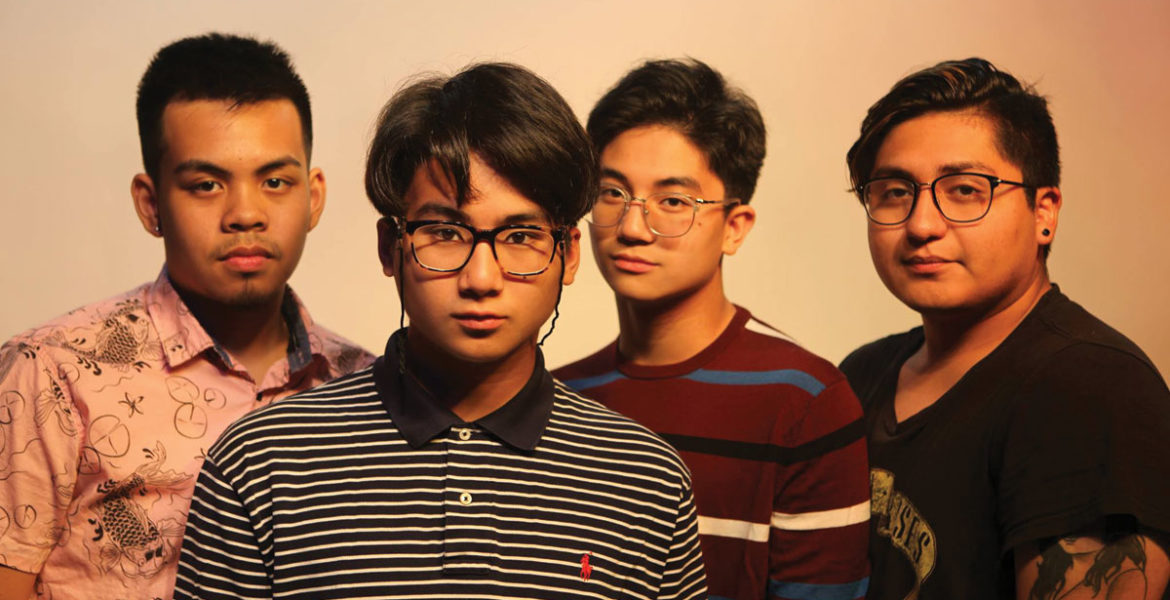 Every generation has an iconic boy band being emulated and idolized that indubitably facilitated to define the essence of the said era. Although some bands changed the way the public saw the stereotypical boy band, others have lucratively created a fresh outlook on male performers that unmistakably set new standards and norms.
It wasn't only their own brand of music that was to be considered but their iconic packaging and initial stage appeal that flatteringly showcased their innate musical talents even more.
The imminent conquest of European boybands indubitably kindled the rise of fresh ideal images and noticeably since then, there never was a dearth of musical heartthrobs and idol materials worldwide. The craze straightforwardly strewn like wild fire and boybands found their monikers supremely nestled on the zenith of the planet's entertainment domes… with due credit to their distinct vocal talents, slick dance moves, vocal harmonies, peculiar costume appeal, and restructured standards of stage presentation.
Contrary to what was earlier concluded and popularly believed, the mushrooming coming out of teen pop groups wasn't at all influenced by the popularity of Britney Spears and the pop stars of her era but could be traced back to the 40s during the incredible height of the Swing and Rock n' Roll.
In the US, the late 60s, 70s, and 80s witnessed the rise of Jackson 5, The Osmonds, Menudo, New Kids On The Block, and the 90s saw the emergence of Boys II Men, Back Street Boys, NSYNC, and Westlife on their rose to global fame. The Jonas Brothers, One Direction, Korea's K-Pop, Japan's Arashi, and Indonesia's SM*SH enjoyed phenomenal breakthrough in the 2000s.
Since then music aficionados equitably predicted with certainty that: "Boybands are here to stay!"
Filipinos wouldn't consent to being left behind in this regard. With the foreign surfacing of boybands (or the so-called all-male-singing-group) as early as the 60s, the Philippine music arena was already captured by the infectious beat and rhythm of the Hotdogs, Boyfriends, VST & Co., APO Hiking Society, and lately South Border, 6 Cycle Mind, Orange & Lemons, Parokya ni Edgar, and Sugar Free, just to name a few.
True enough today's generation has astoundingly produced enumerable male singing groups of every color and creed. A few years back, Queens, New York gave birth to TakeTheStage, a promising group of fresh and talented musicians noticeably climbing the ladder to fame while simultaneously carving a name and stamping its notable mark in the archives of the entertainment arena across the country and overseas.
The quintessential "It Factor" of this promising all-male-group could be evident in their youthful charm and wholesome image every shrieking female teenage fan would be honored (and fearless enough) to introduce not only to their green-eyed peers but to mama, as well.
TakeTheStage outfits easily conform to what is "in" and trendy while simultaneously exuding that distinctive "boyish appeal" and boy-next-door image… a typical preference of the well-cultured female audience. Aside from their genteel personality and wholesome representation, they have an edge over their counterparts for having a prolific singer-songwriter within the group plus all members can sing  and harmonize other than having mastered the respective instrument assigned to them.
Obviously, these young alternative indie rock band/musicians from Astoria, New York effortlessly appeal not only to preteen crowd and adolescent followers, but even to the more mature audiences. Their charismatic appeal irresistibly hits all genders regardless of age and status.
Noticeably, these seemingly polite young musicians could easily pass as altar boys with the way they greet elders. They will bow as they kiss the hands for blessing, an old-time Filipino custom of respect and reverence… such paucity among the youth.
Meet the inspiring young souls composing TakeTheStage that initially took off with just the Garcia siblings in 2012, recruited their cousin Kiel in 2013, and after performing for almost five years, they took with them childhood friend Brandon in early 2018.
Hans Garcia
Birthday: December 7, 1999
Age: 18 years old
School: Borough of Manhattan Community College
Course: Still undecided. Torn between Psychology and Political Science
Instrument: Lead guitar / Keyboards, and vocals
Shanne Garcia
Birthday: November 2, 2003
Age: 14 years old
School: Fiorello La Guardia High School
Instrument: Drum / Vocals
Juan Ezekiel Calonzo
Birthday: August 22, 1999
Age: 18 years old
School: William Paterson University
Course: BS Nursing
Instrument: Bass guitar / Vocals
Brandon Costas Dionisio
Birthday: May 28, 1999
Age: 19 years old
School: Baruch College
Course: BS Accountancy
Instrument: Guitar / Vocals
Having just recently launched their ten-track debut album, "Blue," last June 22, (recorded at the Frequency Studios in White Plains, NY with "Sell" as its carrier single, which was recorded at the Threshold Recording Studios in Hell's Kitchen), there seems no stopping this fast-rising teen band from attaining success too soon with the voluminous slated performances crowding their calendar.
Flying all the way to the Philippines to promote their latest album, participate in various musical events, and personally attend to "Feed Hungry Minds," the principal beneficiary of their fundraising advocacy, TakeTheStage has the following gigs on their calendar:
– Mission Beyond Music (July 18 at St. Francis Learning Center for Aeta Children, Mangan-yaka, Subic Zambales)
– Offshore Music Fest (July 27 at the Upper House, 2/F The Brewery, The Palace, BGC
– Moon Lane Festival (August 4, Century City Mall Events Hall)
– And back in the USA… with Vhong Navarro & Gladys Guevarra in "All in One US Tour" (Sept. 22 at La Boom, 56-15 Northern Blvd, Woodside, NY 11377)
– PACCAL 26th Anniversary Gala at the Ramada Plaza Hotel, 160 Frontage Road, Newark, New Jersey (October 21, 2018)
To experience and enjoy the distinct brand of music TakeTheStage effortlessly offers, come to the above mentioned events and witness their diverse musicality, imbibe the arresting presence of their youth, enjoy their pleasant-to-the-ears vocal renditions of original and covered ditties while simultaneously being captured in awe by the electrifying stage appeal emanating from the air of the group's youthful innocence.
The next generation of music lovers will crave for more and even better looking and talented teen boybands armed with "intoxicating" rock music and powerful sounds… and TakeTheStage will definitely be a huge name on-the-scene when that time comes.
The brand of music this promising bundle of talents has established in the east coast of the USA is gradually driving its undulating waves way across the seas and over lofty hills while stamping with determination its distinctive mark in the annals of the foreign music production.
For comments and suggestions, please email to: gemini0646@yahoo.com.
Facebook Comments