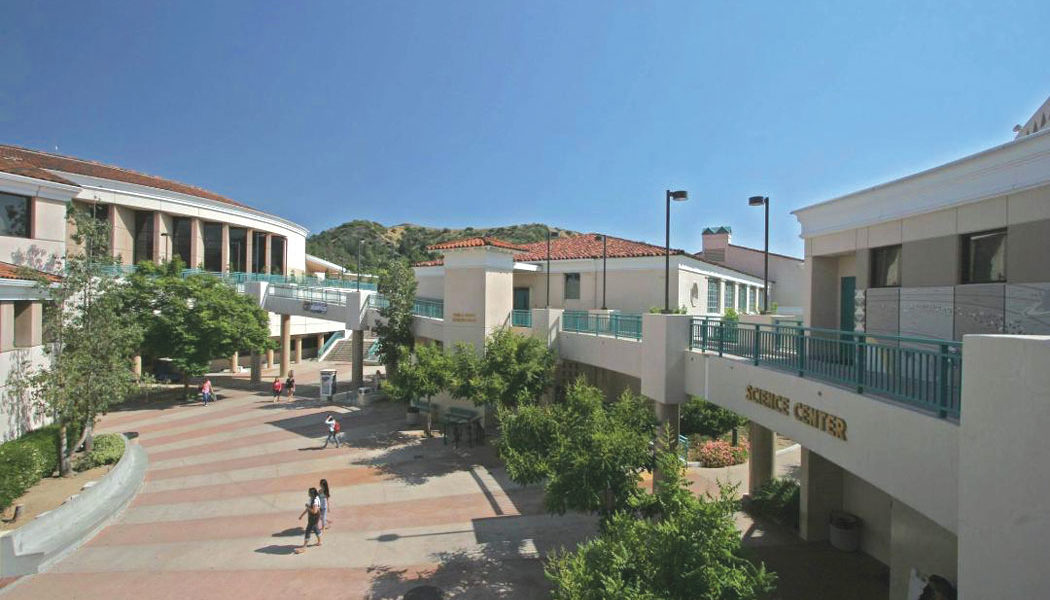 Filipina-American nursing student Maria Riel Nullas lives in Cerritos, California, but has commuted to Glendale for the past two years to attend classes.
She was accepted to several nursing programs in Southern California, but chose Glendale Community College (GCC) because the initial impression she had with the college struck her. 
"The reason why I commute is because one thing that sets GCC apart is how organized it is," Nullas, who is set to graduate from the program in June, told the Asian Journal. "It's already nerve-racking to apply to a school but just knowing they are organized and they'll get back to you as soon as possible, that's a plus. It makes you want to go to that school because you know they'll never mess up on your paperwork or they're very diligent. If I'm driving this far, might as well go and experience the best even before you go into the program."
The tight-knit community at GCC is one characteristic nursing students can attest to. 
Michelle Ramirez, assistant nursing program director and associate professor of nursing at GCC, makes it an effort to know all of the students — about 40 per semester — who go through the program. 
"I want them to know that although I am an educator, I am always wearing my 'nurse glasses' and paying attention to them because I care about their overall success and well-being," Ramirez, who was previously a full-time RN, said. 
At GCC, it is a two-year associate's degree in nurse (ADN) program where students attend lectures, have lab training that could comprise of simulations, and complete rotations at nearby hospitals. It is a ratio of about one instructor to eight students. 
The nursing program, which is housed under the college's Health Sciences Division, has received funding for state-of-the-art equipment, such as mannequins that can be programmed to replicate any condition or scenario. 
Of the simulation exercises, Nullas said, "It's different from just learning from a lecture and applying it. It's nice to feel the pressure of how to identify certain ailments and what to do. It's also a good way to interact with other classmates because you work on collaboratively and know when to respect when another person is talking." 
The students are trained on campus before they can enter a hospital, where they are exposed to different aspects of the nursing field — from taking care of adults with chronic illnesses to working alongside an RN in an intensive care unit (ICU) — depending on what semester they are in. 
During the fourth and final semester, students are encouraged to take on a preceptorship wherein they complete 120 hours at a hospital working alongside an RN and receive course credit. 
"That's an optional thing we choose to do because that makes our students stronger and sets them apart from the rest. They come out prepared," Ramirez said. 
Joshua Menendez, a second-year student who will also graduate in June, boasted that GCC students are held at a high regard when they work at local hospitals, such as Adventist Health Glendale, Kaiser Permanente, Huntington Memorial in Pasadena, and Children's Hospital Los Angeles, among others. 
"There is a distinction between our program and our students in the facilities that we go to," Menendez said. "It's nice to go into a unit and talk to a nurse manager who says, 'You are really good, you must be from GCC.' That is something that happens a lot." 
Frezoli Gille, the nursing program specialist, added that another feature that makes GCC's nursing program unique in the LA area is the weekend/evening option. 
Classes are held in the afternoon/evenings and the clinic rotations on the weekends. Though the program is full-time — making it quite difficult for students to have a full-time job simultaneously — this schedule allows for students who need to take care of relatives during the day or work part-time. 
Those who are enrolled at GCC can also dual enroll in a Bachelors of Science in nursing (BSN) program through a "collaborative partnership" the college has with universities in Southern California and online. Partners include California State University (Cal State), LA, Cal State Northridge, and Azusa Pacific University.  
For the Winter/Spring 2019 semester, GCC will accept applications from July 15 to August 15 of this year. Students must have taken the six prerequisites courses before they can apply.
"The college was willing to invest in having a full-time, dedicated nursing program counselor who works with our specialist to vet these students and make sure they have a student educational plan," Ramirez said, explaining that GCC also hosts frequent workshops for students who are interested in applying to the nursing program.
The program is competitive and admits twice a year with only 40 students each time. 
According to the U.S. Bureau of Labor Statistics, the registered nurse (RN) workforce is supposed to grow from 2.9 million in 2016 to 3.4 million in 2026 — a 15 percent increase. 
"Overall, job opportunities for registered nurses are expected to be good because of employment growth and the need to replace workers who retire over the coming decade," the Bureau of Labor Statistics wrote.
The program at GCC hopes to do its part in filling the demand for nurses. In the past five years alone, 90 percent of its students who took the National Council Licensure Examination (NCLEX) passed in their first attempt. 
In addition to the RN curriculum, the college also offers programs for foreign nurse graduates and a Licensed Vocational Nurse (LVN) to RN bridge. For foreign nurse graduates, GCC works with the California Board of Registered Nursing to identify deficiencies and see what courses the nurses need to take before signing up for the NCLEX. The latter is a one-year program in the spring where 10 students who are LVNs can become RNs.
"A lot of the students in the foreign nurse graduate program, around 80 percent, have been trained in the Philippines," Ramirez said. "They're registered nurses and have their baccalaureate degrees in the Philippines but it's not recognized here by the Board of Registered Nurses (BRN) for one reason: they don't have concurrent training. So in the Philippines, you sit through didactic for maybe a year and you work for six months to a year working in the hospital. Here in the state of California, you are in lecture, you are in lab and you are in clinical — all simultaneously, that's called concurrent." 
The BRN will accept a percentage of the training and identify what courses the foreign nurse graduate needs (usually one to three) before he or she can take the state test to become a practicing RN in the U.S. The school takes about 10 foreign nurse graduates each year. 
"We also require students to have community service because we feel that is part of nursing, where you're integrating the art and the science and the knowledge. It's part of being a good human being," Ramirez said.
Facebook Comments