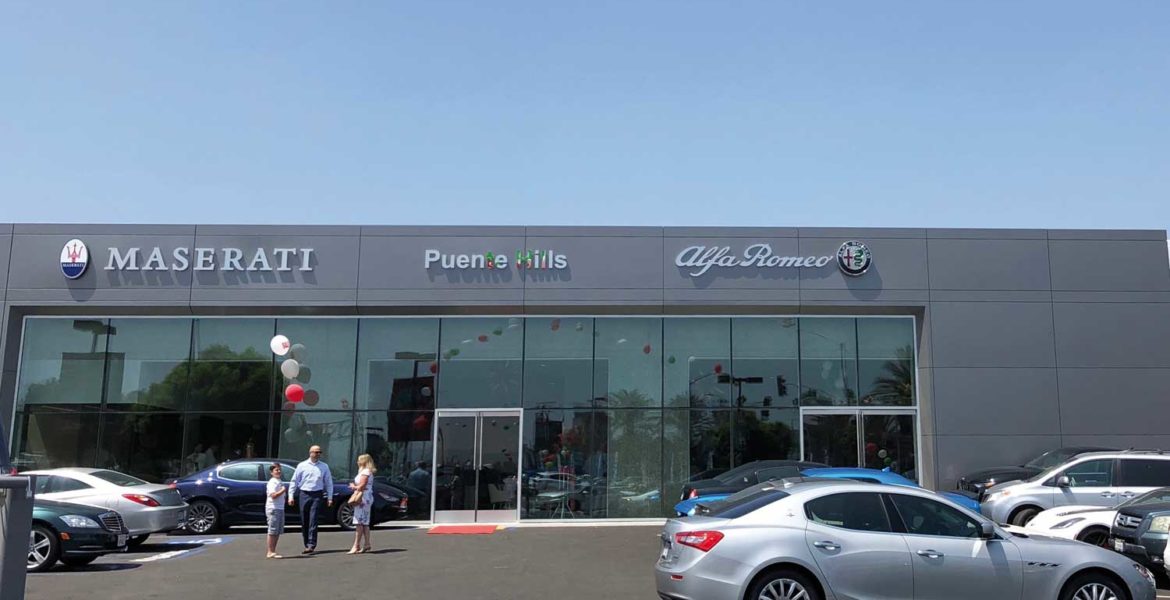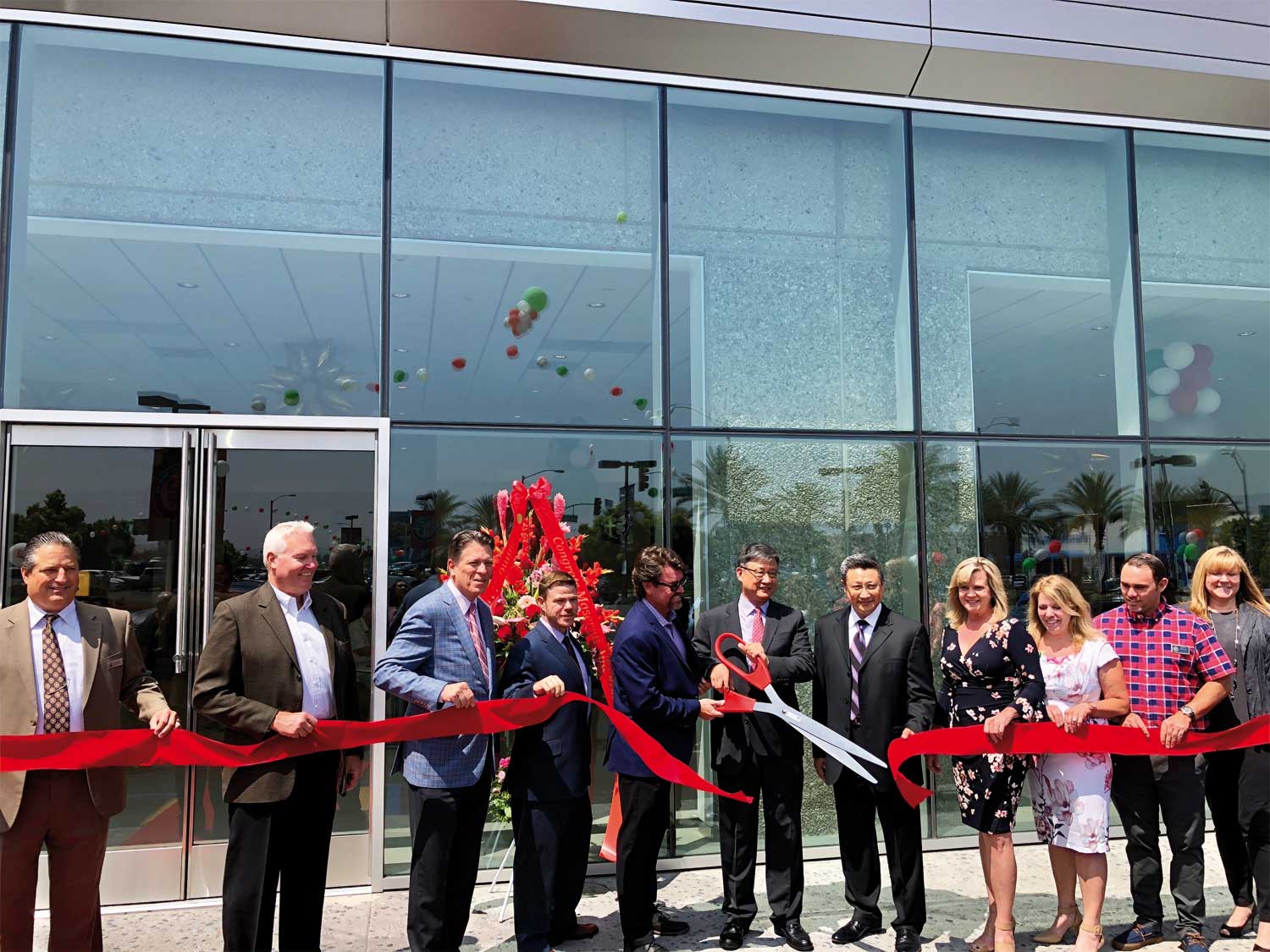 Maserati Alfa Romeo of Puente Hills holds grand opening, seeks to be No. 1 dealership in SoCal 
Dennis Lin of New Century Automotive Group (center) is joined by staff members of Maserati Alfa Romeo of Puente Hills and community leaders of the City of Industry during the grand opening of the new facility on Saturday, August 25.
FOR those who are eyeing to buy a Maserati or Alfa Romeo in Southern California, look no further than Maserati Alfa Romeo of Puente Hills.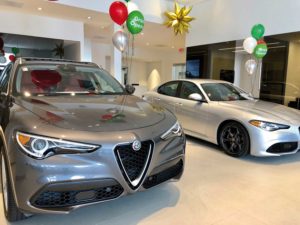 Maserati Alfa Romeo of Puente Hills now occupies a brand new facility in the City of Industry, which was formally opened to the public in a grand opening ceremony last Saturday, August 25 hosted hosted by the New Century Auto Group, Maserati USA and Alfa Romeo USA.
Officials from the city and other esteemed guests joined Maserati Alfa Romeo of Puente Hills executives to cut the ribbon. Guests were then invited to refreshments, live music, and test the features of the cars in the showroom and even test drive various models.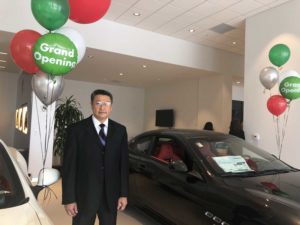 For Manny Martinez, general manager of Maserati Alfa Romeo of Puente Hills, opening in the City of Industry makes it convenient for prospective buyers in the surrounding areas, such as those who don't want to go all the way to Los Angeles.
This is welcome news for the area's residents who are predominantly Asian, a demographic considered among the top Maserati customers.
"Eighty percent of Maserati customers are Asians, same thing for Alfa Romeo. Being in an affluent neighborhood, it's a perfect brand. We are going probably going to be the No. 1 Maserati and Alfa Romeo dealership in Southern California and we're going to work very hard to get that," Martinez told the Asian Journal.
He also shared that the dealership will do outreach in the Filipino community, "especially the ones who are now driving BMW or Mercedes Benz, we're going to try to convert those people to Maserati and Alfa Romeo."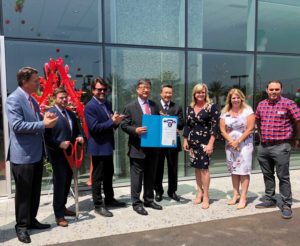 Until October 1, the dealership has a few specials its offering, including a lease on a 2018 Maserati Levante (mid-size luxury crossover SUV) for $638/month + tax for 36 months and lease on a 2018 Maserati Ghibli for $698/month + tax for 36 months.
For those look at Alfa Romeo, the facility has inventory including the 2018 Alfa Romeo Stelvio and the 2018 Giulia. The staff is always ready to show customers around and get them in the driver's seat of one of these luxe automobiles.
Martinez, a seasoned professional in the car industry, assures that customers coming into Maserati Alfa Romeo of Puente Hills will receive world-class, personalized customer service.
"We for sure are going to give them the best service. That's what our goal is: to be No. 1 in customer satisfaction," he said. "For our fellow Filipinos and kababayans, they'll definitely be treated here like family. I hope they'll give us the opportunity to earn their business and I promise them that they're going to be very happy with us."
Maserati Alfa Romeo of Puente Hills is located at 17370 Gale Ave, City of Industry, CA 91748. Sales hours are 9 a.m. to 7 p.m. Monday to Saturday and 10 a.m. to 6 p.m. on Sunday. The Service Department is opened from 8 a.m. to 5 p.m. Monday-Friday, 9 a.m. to 4 p.m. on Saturday, and closed on Sunday. For more information, please visit https://www.maseratiofpuentehills.com or https://www.alfaromeousaofpuentehills.com.  (AJPress).
Facebook Comments