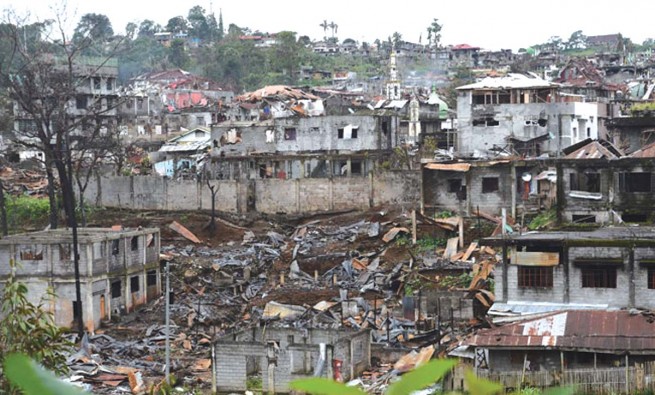 THE United States has donated P730 million ($14.3 million) for the ongoing relief operations and rehabilitation of Marawi City, according to U.S. Ambassador to the Philippines Sung Kim.
In a press briefing on Tuesday, September 5, Kim announced that Washington will provide humanitarian aid to the victims of the besieged city in Mindanao through its Agency for International Development (USAID).
"This money will focus on restoring basic public services, including health care, water, and electricity, jumpstarting livelihoods, and promoting community reconciliation and alternatives to violent extremism," Kim said.
According to him, P153 million of the U.S. donation will be used for humanitarian assistance to deliver supplies including drinking water, hygiene kits, and shelter materials for evacuation centers.
Meanwhile, P577 million will be allocated for the rehabilitation of the city and affected surrounding areas. This includes the restoration of basic public services like health care, water and electricity.
Washington also vowed to provide 6,500 tablet arm chairs for schools in Mindanao. Additionally, the Public Affairs Section of the U.S. Embassy in Manila will also provide P22 million for educational programs for students and women leaders.
"The United States is deeply committed to this relationship and remains ready to support our friend and ally as we face the challenges and opportunities," the ambassador said.
He also reiterated Washington's continuous support for the Philippine government in its efforts to combat terrorism.
Since the Marawi crisis broke out on May 23 following the attack of Islamic State-inspired extremists, the U.S. Army has been providing technical assistance to the Armed Forces of the Philippines (AFP).
"We all look forward to the end of the crisis, and the end of the fighting and suffering. We have been and will continue to support the Philippine government's efforts to deal with the crisis," Kim added. (Dana Sioson/AJPress)