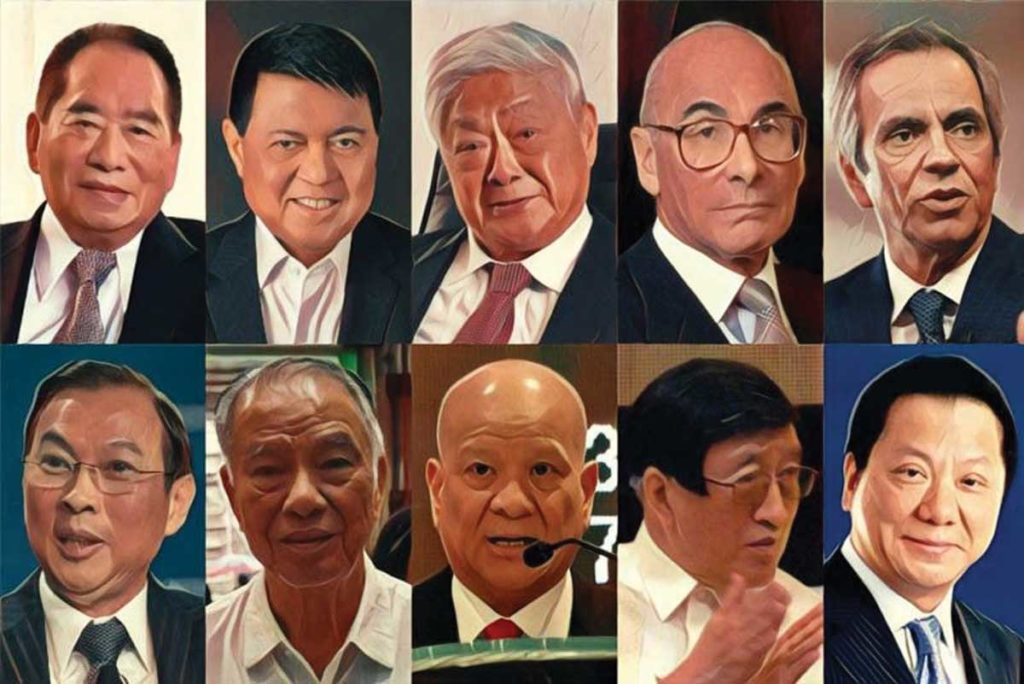 Real estate tycoon and former politician Manuel "Manny" Villar is now the Philippines' second richest man after his wealth tripled due to the boom in the construction business that benefited the country's known magnates.
The 68-year-old former senator rose to the ranks with a net worth of $5 billion, a significant leap from the $1.7 billion from the previous year.  He is also known for his leading integrated property developments that include Star Malls, Vista Land and Lifescapes.
Property acquisitions boosted Villar to the top as Vista Land registered a 17 percent growth in net income to P5.2 billion. Aside from the said businesses, Forbes reported that shares in the Villar group-led memorial park developer Golden Bria Holdings Inc. leaped a staggering 1,300 percent in the first quarter.
Forbes magazine released its 2018 ranking of the country's 50 wealthiest people on Wednesday, September 5. It featured Henry Sy of the SM Investments Corporation in the top position for 11 years in a row with a net worth of $18.3 billion as reported by The Philippine Star.
The 93-year-old Sy managed to increase to $18.3 billion as of September 2018 from $18 billion through his various business ventures that include SMIC, the holding company of the SM Group, in retail, property and banking.
John Gokongwei Jr., who was formerly in second place, dropped to $4.4 billion as of September 2018 from $5.5 billion at the end-August last year. JG Summit Holdings, Cebu Pacific and Universal Robino were among the Gokongwei owned ventures.
Former chairman of the Ayala Group Jaime Zobel de Ayala is now at fourth with a net worth of $4 billion. The Ayala Group comprises of banking, real estate, hotels, telecommunications and education as reported by The Manila Times.
Rounding out this year's top five richest Filipinos is Enrique Razon Jr. with $3.9 billion. He is the chairman of the International Container Terminal Services and owns Bloomberry Resorts Co. which operates the Solaire Casino and Resort.
According to Forbes, the 2018 list came from the information about the individuals, stock exchanges, analysts, private databases, government agencies and other sources while the net worths were based on stock prices and exchange rates as of August 24, 2018.
Among the other businessmen in the top 10 were Jollibee Food Chairman Tony Tan Caktiong ($3.85 billion net worth), LT Group founder and Chairman Lucio Tan ($3.7 billion), San Miguel Corp. President and Vice Chairman Ramon Ang ($2.85 billion), GT Capital Holdings Chairman George Ty ($2.75 billion) and Alliance Global Chairman Andrew Tan ($2.6 billion).
Coincidentally, the latest Forbes list was released a day after Philippine Statistics Agency (PSA) reported a nine-year high of 6.4 percent inflation in August this year. Inflation is said to be hitting the people below the poverty line the hardest due to the increase in prices of goods and services.