Recent discussions over colorism and racism force companies to rethink skincare among communities of color
THE global skincare conglomerate Johnson & Johnson has decided to discontinue two popular lines of skin-lightening products from its Asian and Middle Eastern markets in response to the worldwide reckoning of the ways in which commercial entities feed into racism and colorism.
The giant in skincare and beauty says it will pull off its shelves the Neutrogena Fine Fairness line, which is only sold in Asia and the Middle East, and the Clean & Clear Fairness line, which is only sold in India.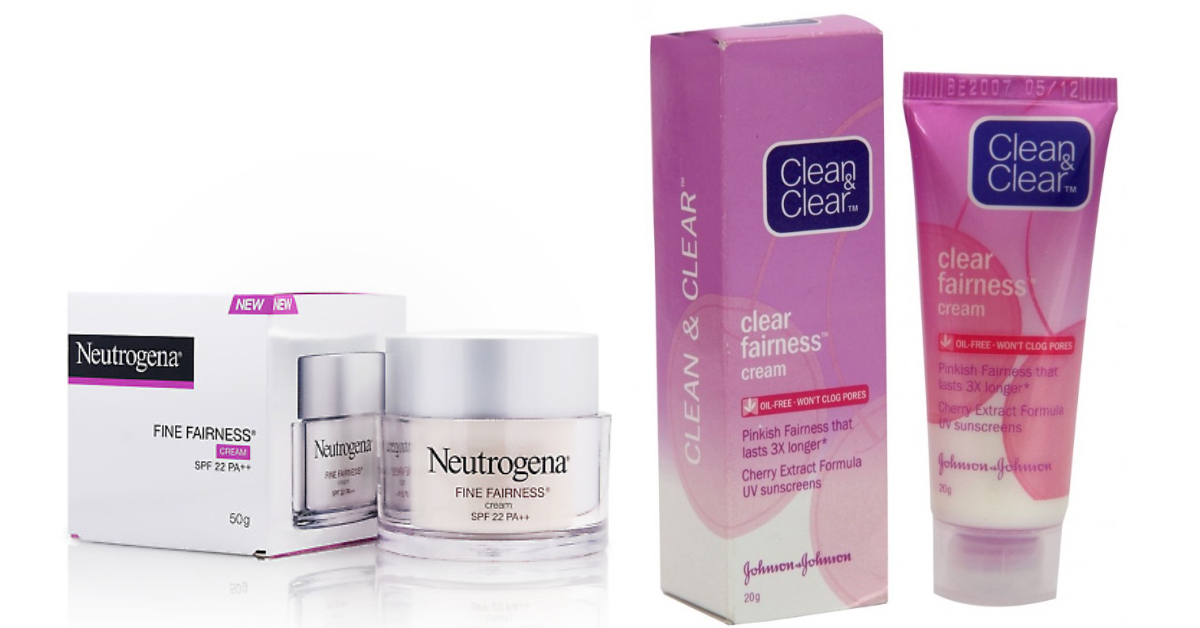 In a statement, Johnson & Johnson wrote that "[c]onversations over the past few weeks highlighted that some product names or claims on our Neutrogena and Clean & Clear dark spot reducer products represent fairness or white as better than your own unique skin tone. This was never our intention — healthy skin is beautiful skin."
Johnson & Johnson's decision to rebrand its dark spot lightening products comes after a slew of businesses commit to changing racially-insensitive branding like Quaker Oats' Aunt Jemima logo following the global uproar over systemic and structural racism.
Any Filipino, especially Filipinas, know the pervasive colorist attitudes that circulate within Filipino families as well as the culture at large. Colorism, the notion that one skin tone is superior to another, runs rampant across Southeast Asia, South Asia and the Middle East with products unabashedly named "Fair and Lovely" that promise "total fairness" and "complete whitening."
Each country has its own specific, nearly-indelible colorism problem tied to colonial and imperial history that shaped a class system among natives based on one thing: melanin.
Over the last few weeks, personal stories have resurfaced of Filipinas being taught at a young age to keep their skin as fair as possible and to avoid sunlight lest their skin becomes a few shades darker.
Though it isn't a blatant message against the Black community, the excessive value placed in fairer skin and its accepted association with upward mobility and higher classes: being dark-skinned generally denotes poor status, like those working in farming under the sun.
Historically, lighter skin was and is associated with beauty and marriageability in the Philippines.
Presently, an advertising campaign for the skin-lightening product GlutaMAX hangs on billboards across the Philippines that shows a fair-skinned woman and a darker-skinned woman and reads: "Maputi lang, favorite na ni boss? Unfair 'di ba? 'Wag magalit, mag-GlutaMAX!" ("When you're white, you're already beautiful. It's unfair, right? Don't be mad, be GlutaMAX!")
so there was this ad in edsa i saw last week and found interesting because i thought it was addressing colorism in the ph and the second picture is what it was replaced by. it was an ad for whitening products. fuck you glutamax pic.twitter.com/C3g408Mvby

— janana (@bukotart) April 13, 2019
Aside from dubious advertising that blatantly calls out dark skin as less attractive, the massive $300 billion global skincare industry is bigger than ever with new products claiming newer abilities.
And, in the current wave of feminist corporatization, community marketing and the growth of influencer network bases asserts female consumers' choices to look however they want to look. But is the choice to lighten one's skin a choice made on pure volition, or is that free will an illusion, an unconscious choice influenced by advertising and commerce?
At the recent FilAm Arts town hall that discussed a wide range of community issues related to anti-blackness, E.J.R. David, a professor in clinical-community psychology at the University of Alaska Anchorage, noted that the skin whitening business is a global industry that rakes in $5 billion a year.
In other words, $5 billion a year is invested in consumers' (mostly women of color) insecurities associated with the myth that being fair-skinned is superior, David noted. According to the World Health Organization, skin lightening is among the fastest-growing industries and is expected to be worth $31.2 billion by 2025 with about half of that portion coming from the Asian-Pacific markets.
The corporatization of colorist attitudes among these communities is largely tied to colonization when imperialists would establish skin tone hierarchies among natives, David explained.
Colorism in the Philippines reached a boom around the mid-to-late 20th century when consumerism swept the nation and more and more products that claim to lighten skin.
"It's an extremely lucrative industry and the people who run these companies are very powerful people who benefit from Filipinos' obsession with lighter skin, so it'll be a tough battle to resist them and to take these products away that have been so profitable for them," David said. (David's remarks were made before Johnson & Johnson's announcement.)
What's more is the lack of standards and practices within the world of skin-lightening that preys on the deeply rooted insecurities of naturally darker-skinned women in Southeast Asia, South Asia and the Middle East.
"Skin bleaching treatments are largely unregulated. There are a lot of 'skin whitening' products and treatments out there on the market with little or no medical evidence," Claire Chang, a board-certified dermatologist told Vogue in 2019.
The desire to be fair is so drastic that consumers in these countries — which lack robust regulatory bodies in the health and beauty space — that consumers are willing to sacrifice the health of their skin to achieve a fair look.
Johnson & Johnson removing these popular skin whiteners from retail in societies with deeply embedded predilections on fairness and European standards of beauty is a huge move toward a possible reconfiguration of skincare marketing and advertising.
However, Johnson & Johnson is only one company in an industry that includes L'Oreal, Procter & Gamble and Unilever which continue to make and market similar products.
But proponents of eradicating the trends of skin whitening hope that with these renewed conversations on colorism within the Filipino community — and other communities in Southeast Asia, South Asia and the Middle East — can lead to healthier choices for generations of consumers to come.
"I hope Filipinos finally wake up and see that these corporations have been getting rich through systemic denigration of the Filipino culture and I hope the Filipino masses finally say enough to this," David added. "I hope we can unite and then render the skin whitening industry obsolete."