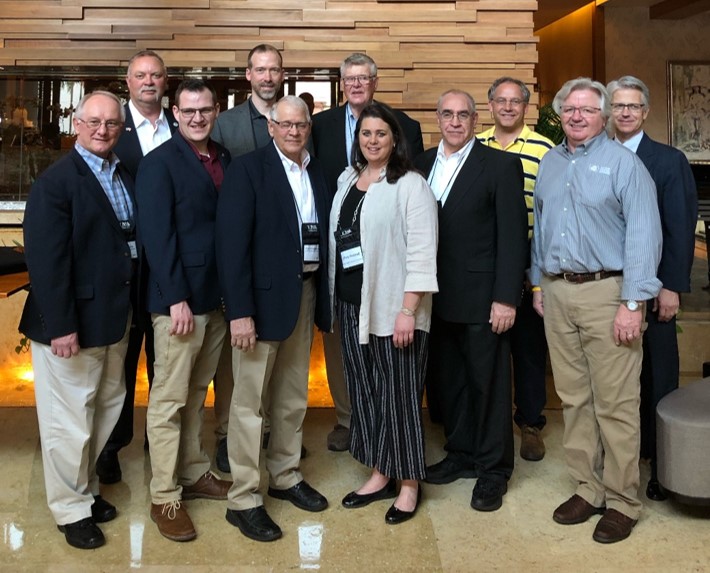 Chicago, Illinois – The Philippine Consulate General in Chicago lauded the United States business delegation from Iowa that successfully conducted a trade mission to the Philippines on 20-23 March 2019.
The mission was organized by the Iowa Economic Development Authority (IED) and led by International Marketing Manager for Asia/Pacific Trade Promotion Programs Joseph A. Rude and International Marketing Manager for Agricultural Trade Promotion Programs Mark Fischer. The group was composed of officials representing agriculture trade groups and business leaders.
The Philippines was chosen for the trade mission due to the country's portion as a growing market for American goods and services, its population of 105 million, and an economic growth rate of more than six percent per year. The country is seen as an attractive source and market for quality products, innovative technologies, and new business opportunities.
Upon the delegation's return to Iowa, Mr. Rude noted that participating Iowa businesses "were successful in developing new trade relations during the visit." He expressed appreciation for the Consulate General's assistance, including port courtesies arranged in coordination with the Office of Protocol of the Department of Foreign Affairs and the Manila International Airport Authority.
Mr. Rude added that the visit was "productive and fun." "The Filipino people are so friendly and we met some amazing companies during the trip," he observed.
The Philippines and Iowa have dynamic commercial deals and cooperation in agriculture-related products and technology. On 17-19 October 2018, Consul General Gina A. Jamoralin traveled to Des Moines, Iowa, where she met with U.S. Undersecretary for AgricultureTed McKinney and Iowa Secretary of Agriculture Michael Naig to discuss how to further enhance economic cooperation in the field of agriculture, including promotion of two-way trade and how the Philippines could benefit from investments in food and agricultural processing technologies.
On March 14, 2018, Mr. Rude called on Consul General Jamoralin to discuss specific areas of commercial interests and interaction between the Philippines and Iowa.
According to data culled from the United States Census Bureau, total trade between the Philippines and Iowa significantly increased by 32 percent in 2018 compared to 2017.
The Philippines is Iowa's 33rd largest export destination for its agricultural products including pork, animal feed ingredients, animal vaccines, beef, and distillers dried grains with solubles. Other Iowa exports include dairy products, oil seeds, sugars, vegetables and fruits, mineral fuels and oils, pharmaceutical products, starch, chemical products, books and newsprint, metal tools and cutlery, electric machinery, optic, photo, medical and surgical instruments. END
For more information, visit www.chicagopcg.dfa.gov.ph, www.chicagopcg.com 
or https://www.facebook.com/PHinChicago.