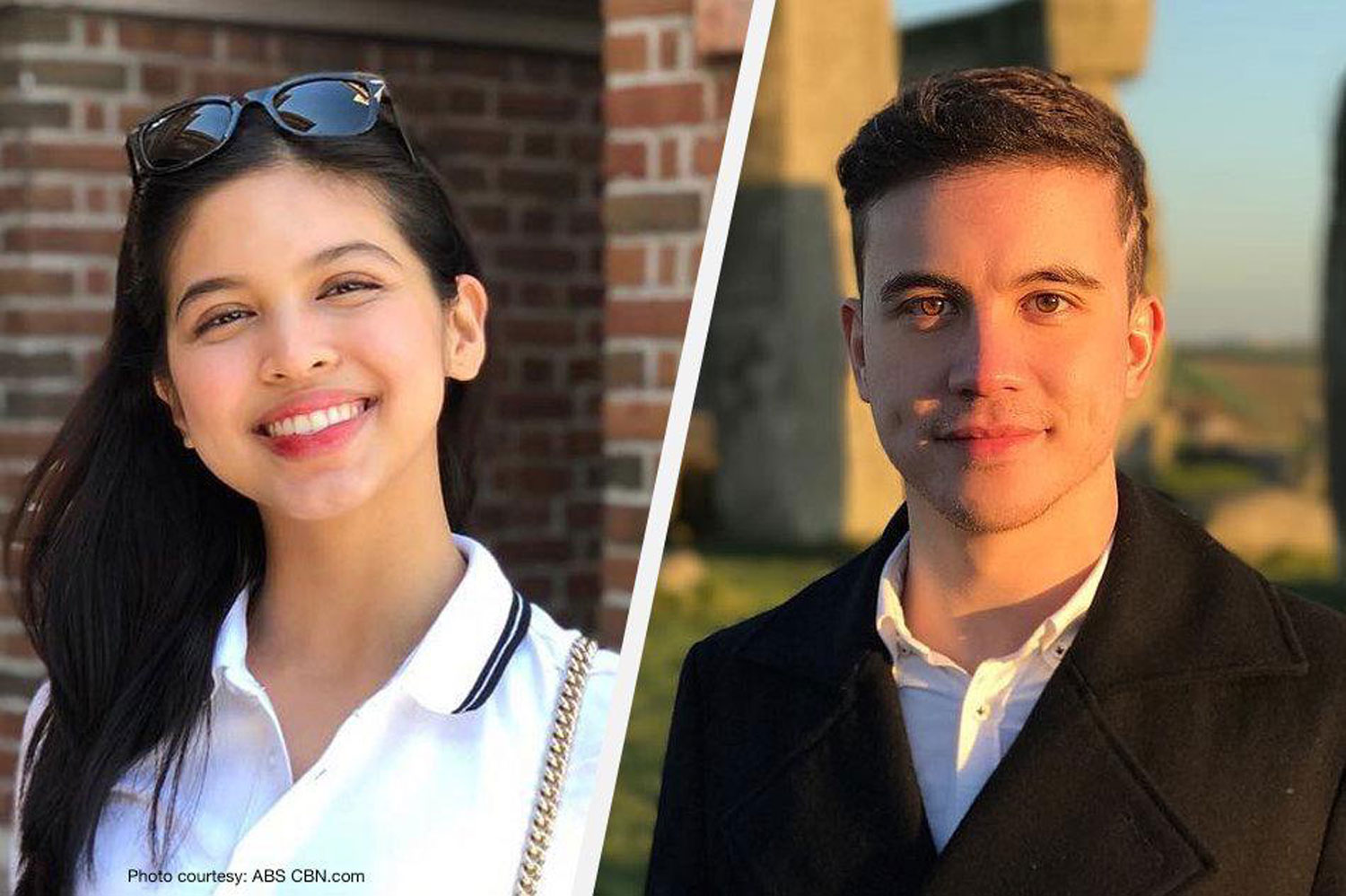 LOVE in a time of social media bashing is one of the most challenging obstacles that celebrity-lovers face.
It's one thing to be caught in a 'bad romance' and get disapproval by netizens but another to have a whole community of fans fighting over whether or not their love should go on just because they are in favor of another person. But alas, such is the story of actors Arjo Atayde and Maine Mendoza aka "Yaya Dub."
Last January, after months of speculations, Juan Carlos Ocampo Atayde (better known as Arjo Atayde) confirmed that he was in a relationship with Maine Mendoza.
He is the son of actress Sylvia Sanchez and businessman Art Atayde. He is most recently known for portraying the antagonist Joaquin Tuazon, on the ABS-CBN primetime series, "Ang Probinsyano." He is a very good actor, in my opinion, and I admire his bravery and honesty in admitting his relationship to Maine Mendoza who is half of the love team, "ALDub." But more on that later.
As I've said, it is quite a predicament for this young actor to be under the scrutiny of people who don't have better things to do but bash him on social media. He actually responded to it in an interview saying, "To insult me is fine and I can take it. I'm a very passive person… I don't know how to get mad, I don't know how to disrespect people. I despise disrespectful people. So if they disrespect me, it's fine. But for my family to get affected, for Maine to be disrespected, like anything, that's not okay with me."
Some people think that Arjo is only using Maine for popularity's sake. While others are not happy with him getting between Maine and her onscreen partner, Alden Richards (who, by the way, has actually expressed his support to his onscreen partner's new flame).
Fortunately, there are those who are just as happy that their idol has found her prince charming and that all is fair game. I have to say that I am part of the latter community who wants to give this couple a chance. I think everybody is entitled to her own path to happiness and love story. And if Arjo and Maine really love each other, who are we to stand between them, right?
I know it is not easy for the fans to accept that onscreen love teams are (more often than not) not real lovers in real life. While some have actually turned from "reel to real," that is not always the case.  Maine has made her choice and we have to honor that.
I hope people can move on and be happy that AlDub (Alden Richards and Maine Mendoza) are both happy with their respective places in show business and should be free to love whoever makes them happy.
The name "AlDub" was conceived as a portmanteau of the tandem's name, Alden and Yaya Dub.  Maine Mendoza — who had initially gained popularity for posting Dubsmash videos on various social media platforms — auditioned for the "Yaya" role where her character exclusively interacted with Alden's character through the show's split screen frame and main communication through lip-synching audio clips from popular songs, films and TV series, hence the term, "dub." Both joined the cast of "Eat Bulaga" in 2015, with Alden Richards appearing as a host of various segments, such as "That's My Bae" portion, while Mendoza originally appeared as Yaya Dub on the show's portion "Problem Solving." After they personally met in September 2015, Yaya Dub was later allowed to speak and the couple's interaction was no longer limited to split screen and lip-synching.
AlDub's popularity took the nation by storm. Not too long after, they starred in their first full-length movie entitled "My Bebe Love," which was entered into the 2015 Metro Manila Film Festival. In 2016, three days before the anniversary of AlDub, "Imagine You and Me" was shown in cinemas worldwide as an anniversary gift to the fans of AlDub. In the film, Richards and Mendoza played as star-crossed lovers with the opposite views of love. On October 21, 2017, the love team starred in Eat Bulaga!'s "film made for television" titled "Love is…" directed by Adolf Alix, Jr.
AlDubs' rise to stardom is truly epic. For me, it's the modern-day Guy and Pip love team. Come to think of it; in real life, Guy (Nora Aunor), despite the world's disapproval, later made a choice to marry her co-star Christopher de Leon – this broke the hearts of thousands of fans. I think Maine deserves to choose her "Christopher de Leon." As the millennials say, "YOLO" (you only live once).
And this love between Arjo and Maine – if it's real and pure – would stand scrutiny and prevail. I think we owe it to these lovebirds to try and give it a shot. Just saying.
***
Monet Lu is a Marikina-born, award-winning celebrity beauty stylist with his own chain of Monet Salon salons across Southern California and Las Vegas, Nevada. Ultimately, Monet is known as an all-around artiste who produces sold-out fashion and awards shows as well as unforgettable marketing campaigns. Monet is also the founder of the revolutionary all-natural beauty products such as Enlighten, your solution to discoloration . To contact Monet, please visit www.monetsalon.com or email him at monetsalon@aol.com