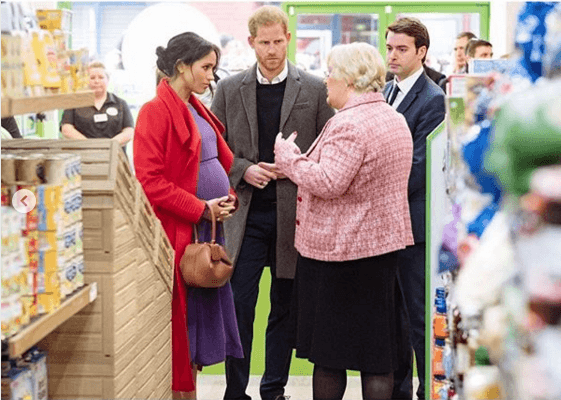 Let's just all take a moment and welcome the spring season with some fuzzy feels starting with babies being born – and not just any baby – but the royal baby of Prince Harry and the "American princess," Meghan Markle.
The future member of the Sussex family is expected to arrive this spring. It was only in October that Kensington Palace revealed Markle and Prince Harry were expecting, and since then everybody has been speculating the baby's name, sex, and how the parents-to-be are planning for this big life change.
I, for one, just love hearing the latest scoop about the royal family. But hearing specifically about Meghan Markle, who is an American, a fashion icon and symbol for kindness and humility and women empowerment, is my guilty pleasure. I am a fan of her fashion statements and her guts. She strikes me more as "one of us" than an aristocrat, you know what I mean?
And now that the Duchess of Sussex is probably weeks away from giving birth, I can't contain my excitement. And it seems I am not the only one. I've been reading a lot on Markle's journey to motherhood and I must say that many have been written about her diet, her birthing plan, their parenting style, and the list goes on.
So I am doing my readers (who are also obsessed about everything-royal family-related), a favor by writing what I have learned about this Markle's spring baby.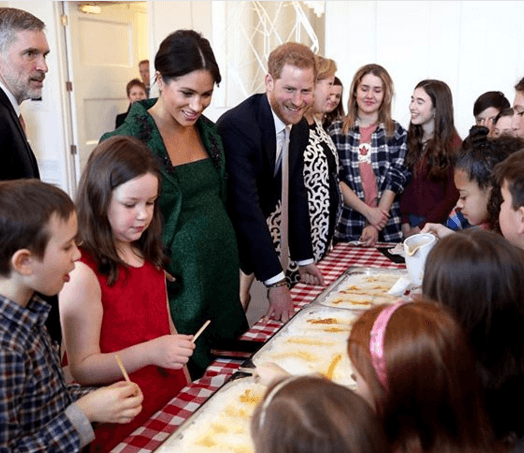 Reports say that Markle, who grew up in Los Angeles, has been very focused on clean living since becoming pregnant in order to stay healthy and chemical-free throughout her entire term.
"Her California roots are coming through," according to People. "She's being mindful of what she puts in her body and on her skin and even her at-home cleaning supplies. She's hyper aware of what she's using. She's looking for natural things."
Let's start with the baby's name. Unfortunately, we won't know this until our princess gives birth, but she and Prince Harry reportedly have a long list of baby names. Although the couple already knows the sex of their baby, they chose to say nothing to the public. I actually caught wind of "royal trivia" stating that traditionally, the royal couple does not learn the sex of the baby until the birth. Besides the people in the delivery room, it's the tradition that the queen is first to be told of the new arrival via phone call.
According to a reliable source, "While there are many royal baby traditions that have been broken in recent generations—such as Princess Diana being the first to birth a royal baby outside of a palace and, instead, in a hospital—saving sex reveal for the day of birth is likely one that will stay for generations to come."
This brings us to the due date. Baby Sussex is due in late April or early May, according to royal's reporters who overheard Markle tell this to well-wishers in Birkenhead, England, on January 14. According to recent reports, Markle will give birth at the Lindo Wing of London's St. Mary's Hospital, where her sister-in-law Kate Middleton had all three of her children.
Vanity Fair reports that Markle and Prince Harry are in the midst of setting up their "eco-friendly, gender-neutral nursery," which will come equipped with a playroom and two bedrooms—including one for Markle's mother, Doria Ragland. According to Vanity Fair, the color scheme is white and gray and will include "top-of-the-line cameras, security windows, and a state-of-the-art stereo system
As for the birth plan, just like every other mother-to-be I know, Markle wants a natural birth. And that is not surprising since Markle's mom is actually a yoga teacher.
I also read about Markle and Price Harry saying that they will not impose traditional gender roles on their little one. Vanity Fair writes "Meghan has been talking to some of her friends about the birth and how she and Harry plan to raise their baby. Her exact word was fluid. She said they plan to raise their child with a fluid approach to gender and they won't be imposing any stereotypes." As early as now, the couple decided that they do not want any pressure on their child.
That was quite a load of juicy (and interesting) news about the Markle's pregnancy and their plans. I can't wait for her to meet her new bundle of joy! I am sure she will be filled with so much happiness that she would cry and so will we – most definitely. But for now, we do as what both common people and royal parents do at this stage – we wait. At least we have that in common with them, am I right?
Congratulations to the parents-to-be and we are looking forward to meeting the youngest prince or princess of Sussex.