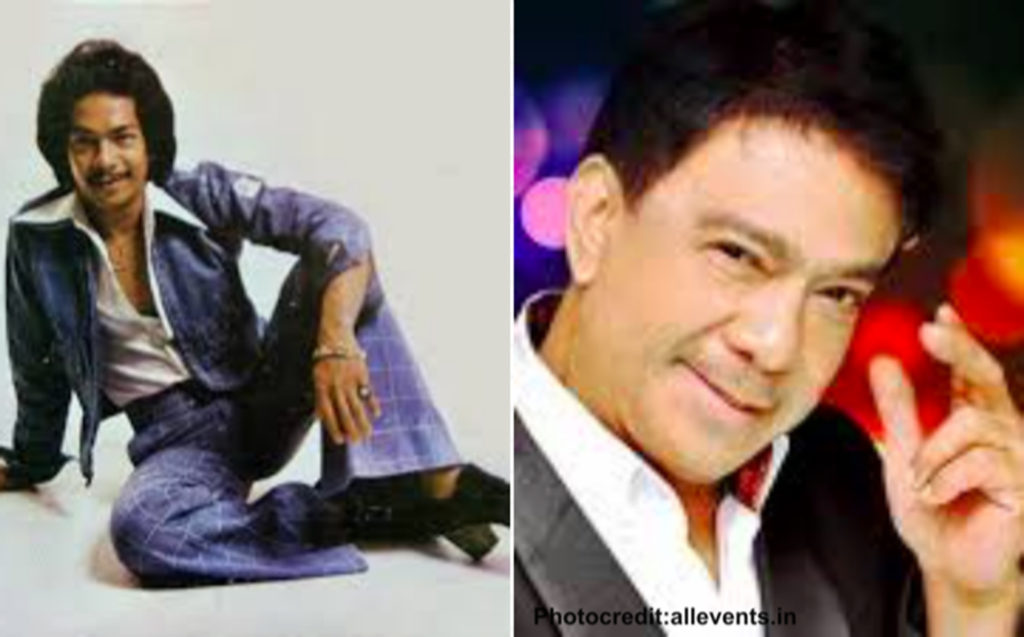 HE was known throughout the Philippines as the larger-than-life "total entertainer." His charm, which seeps through his hit songs earned him the moniker, "Macho Gwapito." He was loved by many, adored by his fans and respected by his constituents in Makati as their beloved councilor for nine years. He is Enrico De Jesus Puno – aka Rico J. – and he IS a Legend.
Rico J was credited as a pioneer-promoter of original Filipino music (OPM). A singer, composer, comedian, actor and television host who has been known to have started the trend of incorporating Tagalog lyrics in his rendition of foreign songs. He became known as a singer who regularly infused his on-stage performance with tongue-in-cheek comedy and adult humor.
Rico J became famous in the 1970s by covering American hits — including Barbra Streisand's "The Way We Were" and Marvin Gaye's "Baby I'm for Real" — in a mix of English and Tagalog. Those recordings put him in the vanguard of the Manila Sound, Filipino popular music from roughly the mid-1970s through the end of the Ferdinand Marcos era, in 1986.
I've followed his musical career and I have always been a fan of his wit and his talent. He was actually here in the U.S. for a concert tour with fellow legends, Hajii Alejandro, Rey Valera and Marco Sison last April.
Rico's hit songs included "Kapalaran," "Buhat," "Macho Gwapito," "Lupa," "Damdamin," "May Bukas Pa," "Ang Tao'y Marupok," "Magkasuyo Buong Gabia duet with Elsa Chan – and his Filipino rendition of "You Don't Have To Be A Star (To Be In My Show)"
One of his recent albums was Aliw by Sony BMG Records. His carrier single was "Kay Hirap Mong Limutin" by Lito Camo.
Rico starred in films: Instant Mommy (2013), Who's That Girl? (2011), Asboobs: Asal Bobo (2003) – Capt. Palma, Pakners (2003), A.B. Normal College (2003), Alas-Dose (2001) – Congressman, Juan & Ted: Wanted (2000), Matalino Man ang Matsing na-iisahan din! (2000), Alyas Boy Tigas: Ang Probinsyanong Wais (1998), Sailor's Disaster (1994) – Bruno, Tom & Jerry: Hindi Kaming Hayop (1993), Dr. Potpot Travels to the Moon (1991) – Enzio, Isang Platitong mani (1986), Annabelle Huggins Story (1982).
As I have mentioned earlier, Rico J also represented Makati City, in the Manila area, as a city councilor from 1998 to 2007, and was re-elected in 2016 after losing a 2010 race for vice mayor.
According to a short biography posted on his website, Enrico Puno was born on Feb. 13, 1953. After earning a bachelor's degree in business administration, he tried to find work as a bellboy. But when he failed to get the job, he ended up singing folk songs in Manila nightclubs.
His biggest break was a deal with Vicor Records — was precipitated by an encounter in the 1970s with the Motown band the Temptations at the Palazzi, a club where Mr. Puno played regularly. It was during this period that he recorded his signature version of "The Way We Were," among other popular American songs.
Rico J made American music his own by adding bawdy lyrics and banter in Tagalog. One of his best-known covers was "You Don't Have to Be a Star," by Marilyn McCoo and Billy Davis Jr. And he embellished it with this line: "Even if you're ugly, I still need you."
Over the years, Mr. Puno performed solo and with the Hitmakers, a group that included the Filipino musicians Rey Valera and Hajji Alejandro.
There is so much that can be said about Rico as a musician, an artist, a politician, and most of all, a friend. Yet one thing remains as the common denominator. He is and always will be an icon. He may have left this world too early but he left us with iconic memories and a legacy that can only come from a true legend.
To the legendary Rico J, rest well and rest assured that your legendary status continues on.
***
Monet Lu is a Marikina-born, award-winning celebrity beauty stylist with his own chain of Monet Salon salons across Southern California and Las Vegas, Nevada. Ultimately, Monet is known as an all-around artiste who produces sold-out fashion and awards shows as well as unforgettable marketing campaigns. Monet is also the founder of the revolutionary all-natural beauty products such as Enlighten, your solution to discoloration . To contact Monet, please visit www.monetsalon.com or email him at monetsalon@aol.com