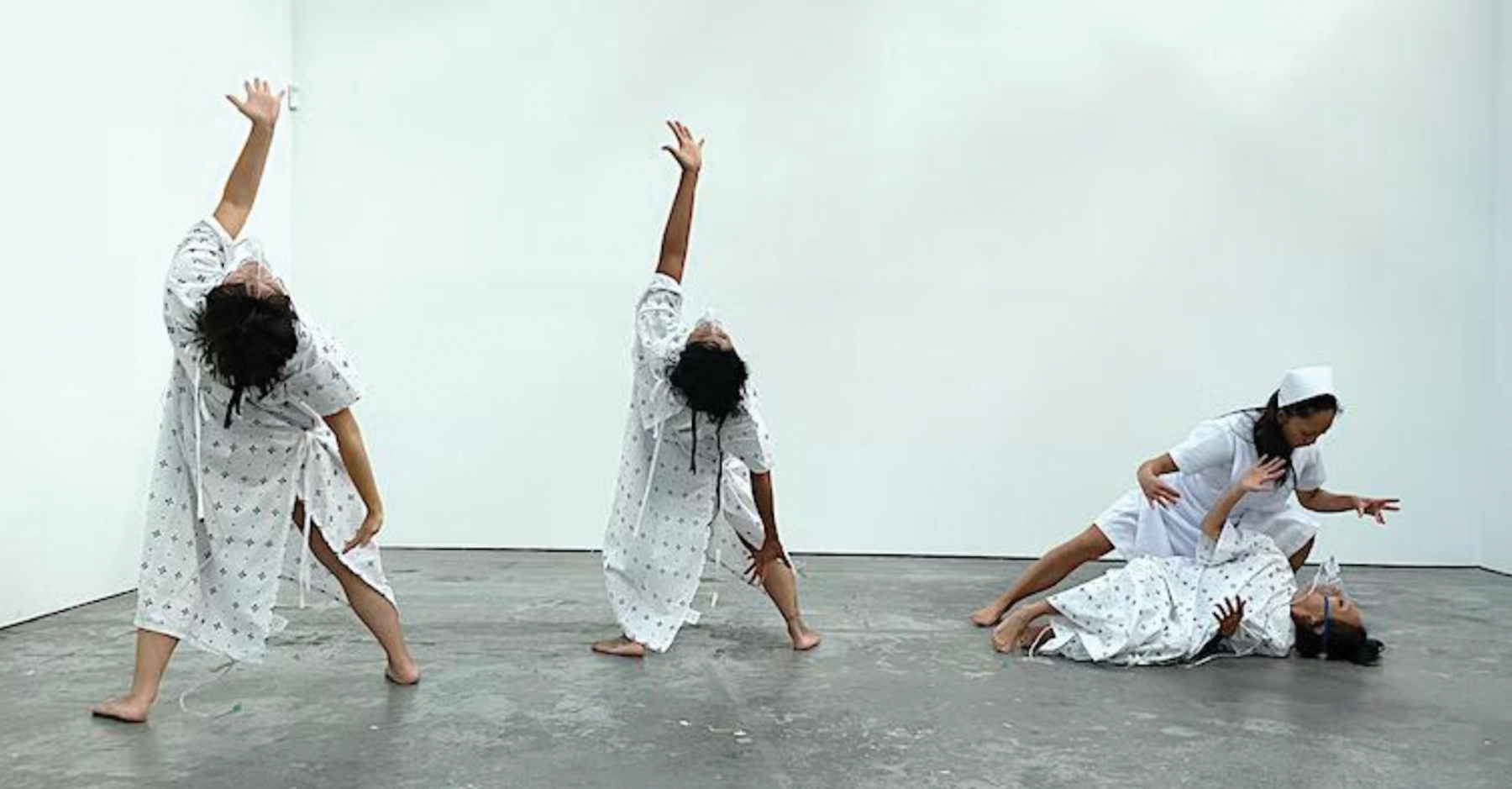 KULARTS presents the world premiere of SF Artistic Legacy Awardee choreographer Alleluia Panis's "Nursing These Wounds," a site specific, immersive dance performance investigating the impact of colonization on Pilipinx health and caregiving through the lens of Pilipinx nurses' history.
"Nursing These Wounds" explores the experiences of Pilipinx nurses with Westernized medical education and how subsequent migrations laid the groundwork for the continuing global export of Pilipino labor, shaped the United States medical field, and created a fissure between traditional forms of knowledge and our community's conceptions of well-being.
"Pilipinx nurses are highly respected by the community. We see them as heroes, and as a result it is often difficult to speak about the challenges of their own lives," explains Panis.
Through surveys, interviews and facilitated gatherings, Panis and the creative team have engaged Pilipinx nurses to share their own unique stories, including the different generational understandings of the profession, what they do for enjoyment, immigration, and the perceptions of their communities at home and abroad.
Additionally, Panis and her dancers draw from their own connections to nurses in their own families. Panis' sister-in-law is a working nurse in San Diego and her cousin is recently retired from a hospital in the Boston area, and several of the dancers have nurses in their families, including siblings, mothers and grandmothers.
Panis adds that "Nursing These Wounds" is in response to this status quo: "I want to bring out the Pilipinx nurses' narrative as a complex human experience."
The project expands on Panis's ongoing development of a community-based ritual and ceremonial language that allows diasporic Pilipinx people to create a space of belonging, informed by rigorous traditional shamanistic practice but within the language and context of the Bay Area's Pilipinx American community.
Founded in 1985, Kulintang Arts, Inc., now known popularly as KULARTS, is the premier presenter of contemporary and tribal Pilipino arts in the United States. Through its three decades of service, KULARTS has grown into a leading elder arts organization, uniting generations of artists and community activists in a common effort to build a collective space and sense of belonging within our city.
Performance details
Date/Time
Evening performances are at 7 p.m. Fridays and Saturdays, October 21, 22, 28, and 29; Matinee performances are 3 p.m. on Saturdays and Sundays, October 22, 23, 29 and 30
Location
Brava Theater (2781 24th St., San Francisco CA, 94110)
Cost/Tickets/Registration
$20-$30
More information
Website: https://www.kularts-sf.org/nursing-these-wounds.
(KULARTS Release)