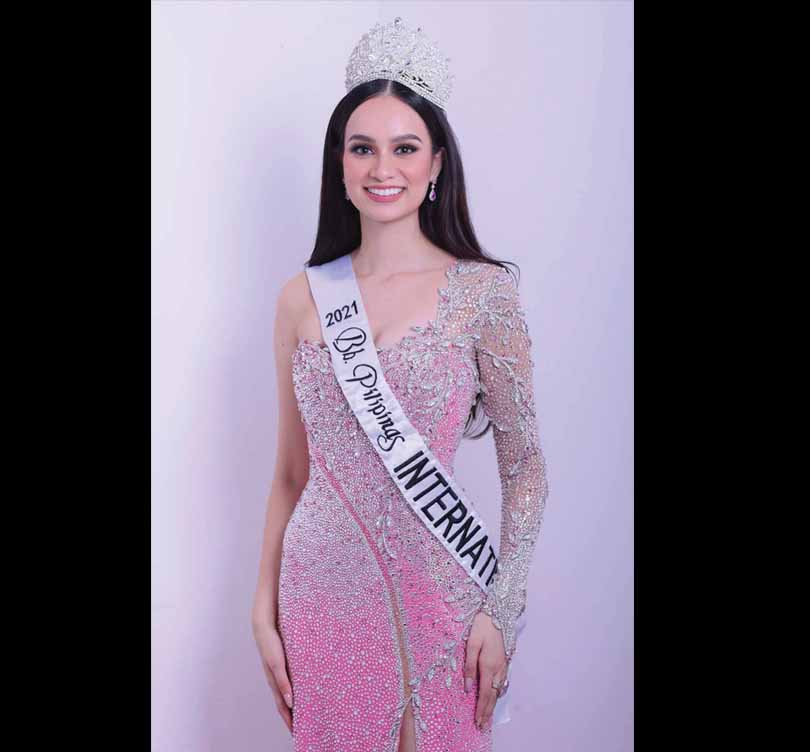 A forensic scientist representing the province of Masbate has won the Binibining Pilipinas 2021 top prize. Hannah Arnold beat out 33 other candidates to win the Binibining Pilipinas International crown on Monday, July 12 in ceremonies that took place at the Araneta Coliseum and hosted by 2018 Miss Universe winner Catriona Gray and Miss Grand International runner-up Nicole Cordoves.
Often described as a look-alike of 2015 Miss Universe winner Pia Wurtzbach, Arnold, a model and scientist, first joined the pageant in 2019 where she landed in the top 15, according to reports from the Philippine Star.
The 25-year-old is born to a Filipina mom and an Irish-Australian dad, and originally hails from Canberra, Australia. She has a degree in Applied Science in Forensic Studies from the University of Canberra, news reports said.
Aside from winning the crown, the 5'10" beauty was adjudged Best in Long Gown and JAG Denim Queen.
In the question-and-answer portion, Arnold had this reply to the question whether she believes genuine freedom of speech exists in the Philippines: "First of all, freedom of speech is a basic human right that we all must remember. It is important for a democracy. With our upcoming elections, we definitely need free speech. For example, on Twitter, we are limited to few characters and what I've seen from these tweets has been powerful and has helped me think about who I would like to vote for in the upcoming elections."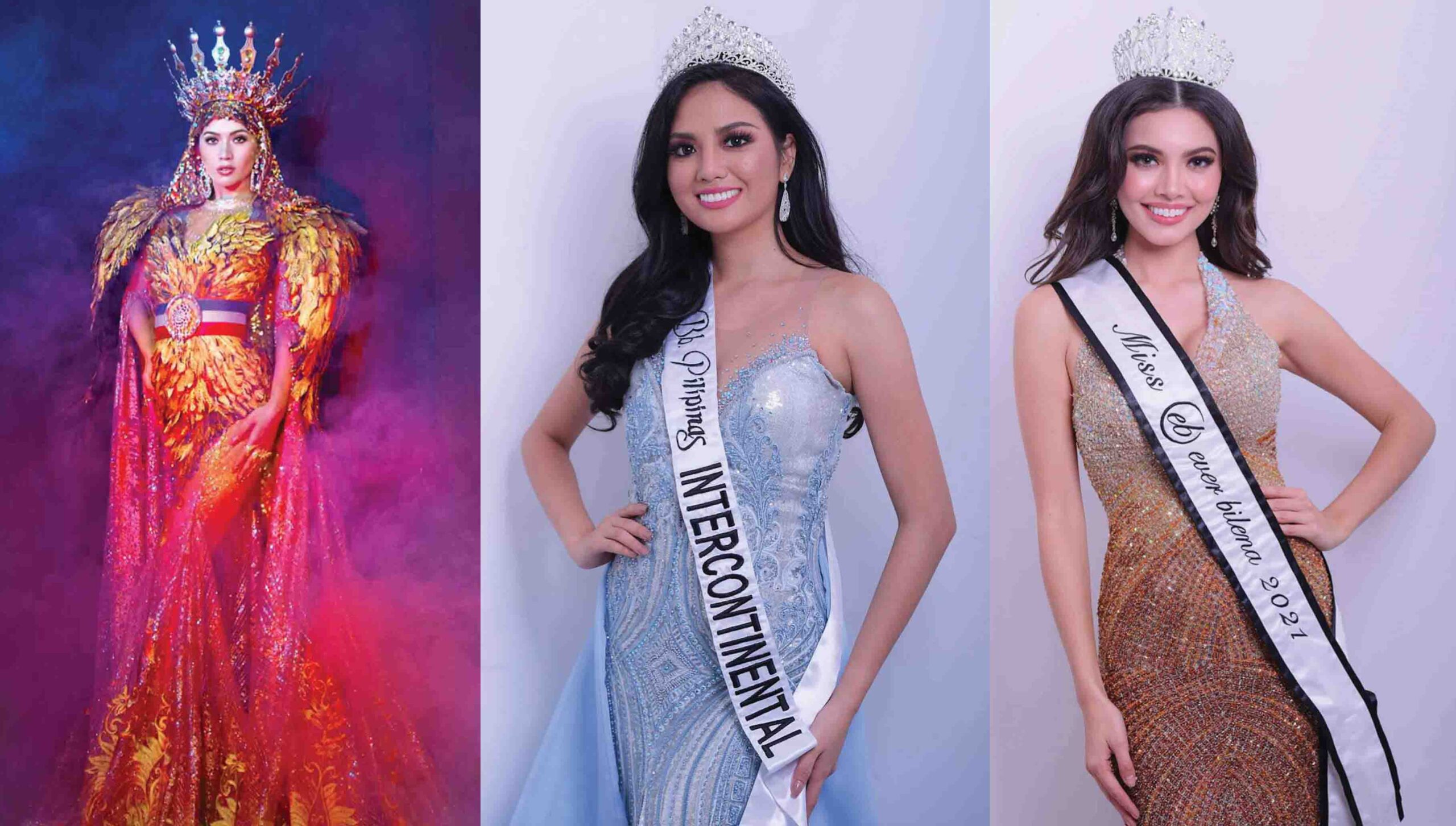 Other winners in the 2021 Binibining Pilipinas pageant include Samantha Panlilio, representing Cavite, who won the Bb. Pilipinas Grand International title; Cinderella Faye Obeñita, representing Cagayan de Oro, who bagged Bb. Pilipinas Intercontinental; Maureen Montagne, representing Batangas, who was crowned Bb. Pilipinas Globe; Gabrielle Basiano, representing Eastern Samar, first runner-up; and Meiji Cruz, representing Valenzuela, second runner-up.
Major winners Arnold, Panlilio, Obeñita and Montagne will all get a Php500,000 contract from Binibining Pilipinas Charities Inc. (BPCI), as well as a bevy of prizes and packages from pageant sponsors.
Special prize winners went to the following: Gabrielle Basiano, Best in Evening Gown; Maureen Montagne, Miss Cream Silk and Miss Ever Bilena; Patricia Mariah Garcia, Face of Binibini (Most Photogenic); Meiji Cruz, Best in Swimsuit; Francesca Taruc, Miss Alagang Silka and Binibini Araneta City; Karen Laurie Mendoza, Miss Pizza Hut; Leslie Ann Ticaro, Miss Friendship; Vianca Marcelo, Miss Talent; Alexandra Faith Garcia, Miss World Balance; Micca Rizal, Manila Bulletin's Readers Choice Award; and Ma. Erika Ruth Quin, Best in National Costume (online poll).
This year's pageant competition judges included fashion designer Rajo Laurel, newscaster Pinky Webb, actors and animal rights activists Enrique Gil and Liza Soberano, Miss International 2016 Kylie Versoza, Novotel Manila general manager Maria Garcia, Ever Bilena founder Jocedo Sy and Department of Tourism spokesperson Benito Bengzon Jr. (who was chairman of the judging panel).
Congratulations to the winners, and here's hoping that Hannah and the other winners bring glory to the Philippines in international competition!
* * *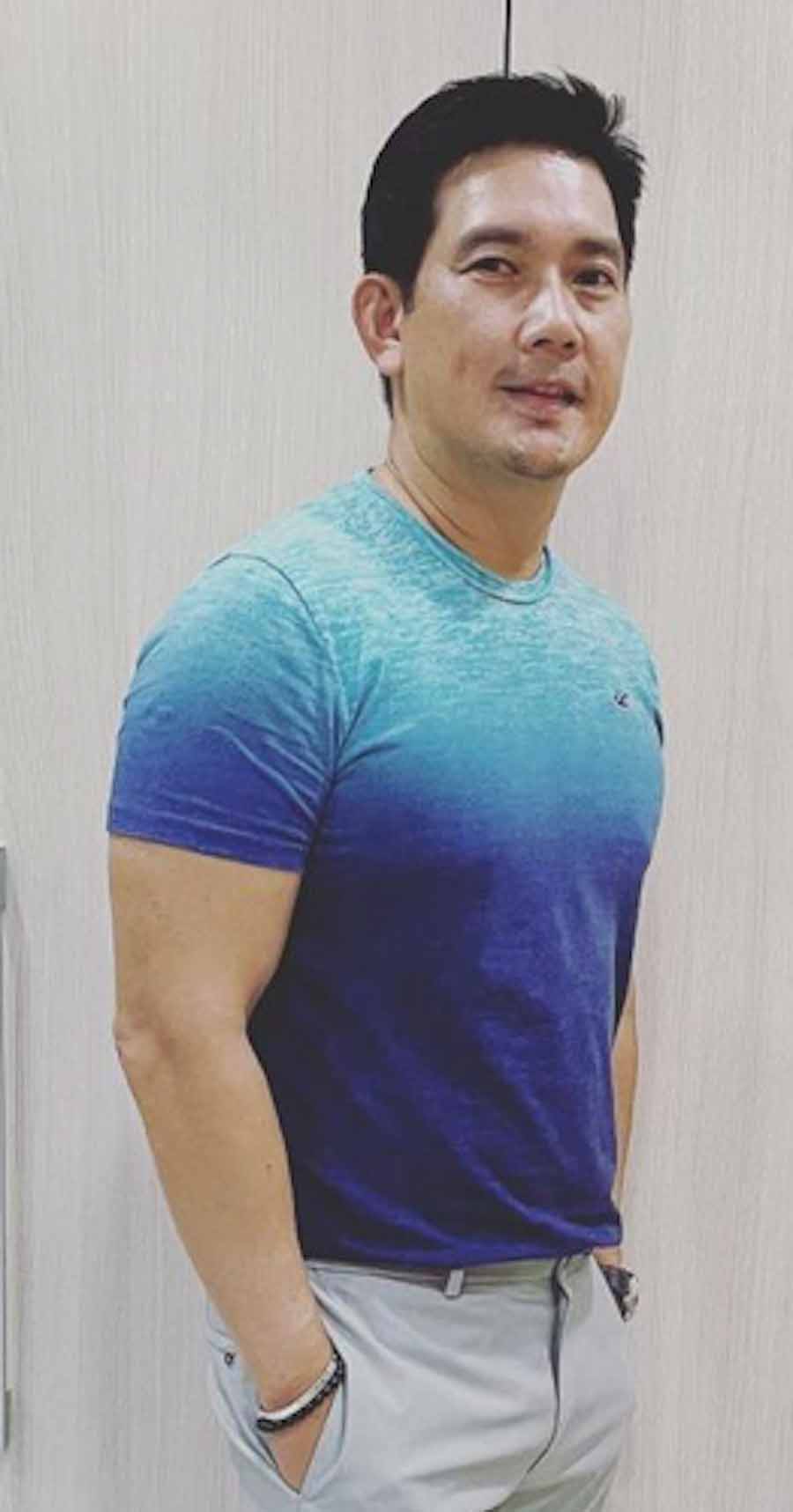 Actor Richard Yap knows that Father Time will eventually catch up with him.
But for now, the 54-year-old actor is thankful that he still gets to play leading roles in soaps and movies. Of course, with that comes the pressure to be in top shape, especially as he has to share the screen with the younger generations of actors.
"If you get a leading man role, then you have to look the part. Your body should be up to par. There's also the expectation to look and act as young as other leading men," Yap was quoted as saying in a virtual interview with the Philippine Daily Inquirer recently.
As age catches up with him, the challenge to maintain or get into shape becomes bigger.
"That's the hardest part. I have to work doubly hard by dieting and doing my exercises, even if I don't have the time. You have to squeeze those into your busy schedule," he admitted.
Yap's latest teleserye will be GMA-7's "I Left My Heart in Sorsogon," which he will topbill with Heart Evangelista, the wife of Sorsogon Governor Francis "Chiz" Escudero.
As to where he is headed after finishing the primetime series is still up in the air, but Richard is okay with that – he is open to exploring all the possibilities.
"Whatever role they give me, I will be OK with that … I don't expect to be a leading man all the time, because I'm not getting any younger. And doing supporting roles is also fine with me," he divulged during the interview.
"I'm just lucky to have had good people who guided me through the years. I didn't have any experience in acting at all before I joined showbiz. I'm lucky I was able to work with great actors and directors who were generous with their learnings," he added.
Aside from being an actor, Yap is also busy outside the entertainment arena. He is a businessman –running food and furniture businesses, in addition to this showbiz schedule. But he makes sure he has time to spend with his family, especially his kids.
"Time is really something your kids really need — not the stuff you give them or the monetary rewards. That's why I make sure I spend my days off and weekends with them. Soon, they will grow and lead lives of their own, so I want to make the most out of my time with them," he explained, while stating that he feels he has done something right if he sees his children grow into kindhearted and accomplished individuals.
"My wish is for them to finish their studies. It helps us mature in life. And it's not just about what they learn in class; it's also about the people they interact with, as well as the environment they're in. The combination of those will give you tools to help you do what you want," he added.