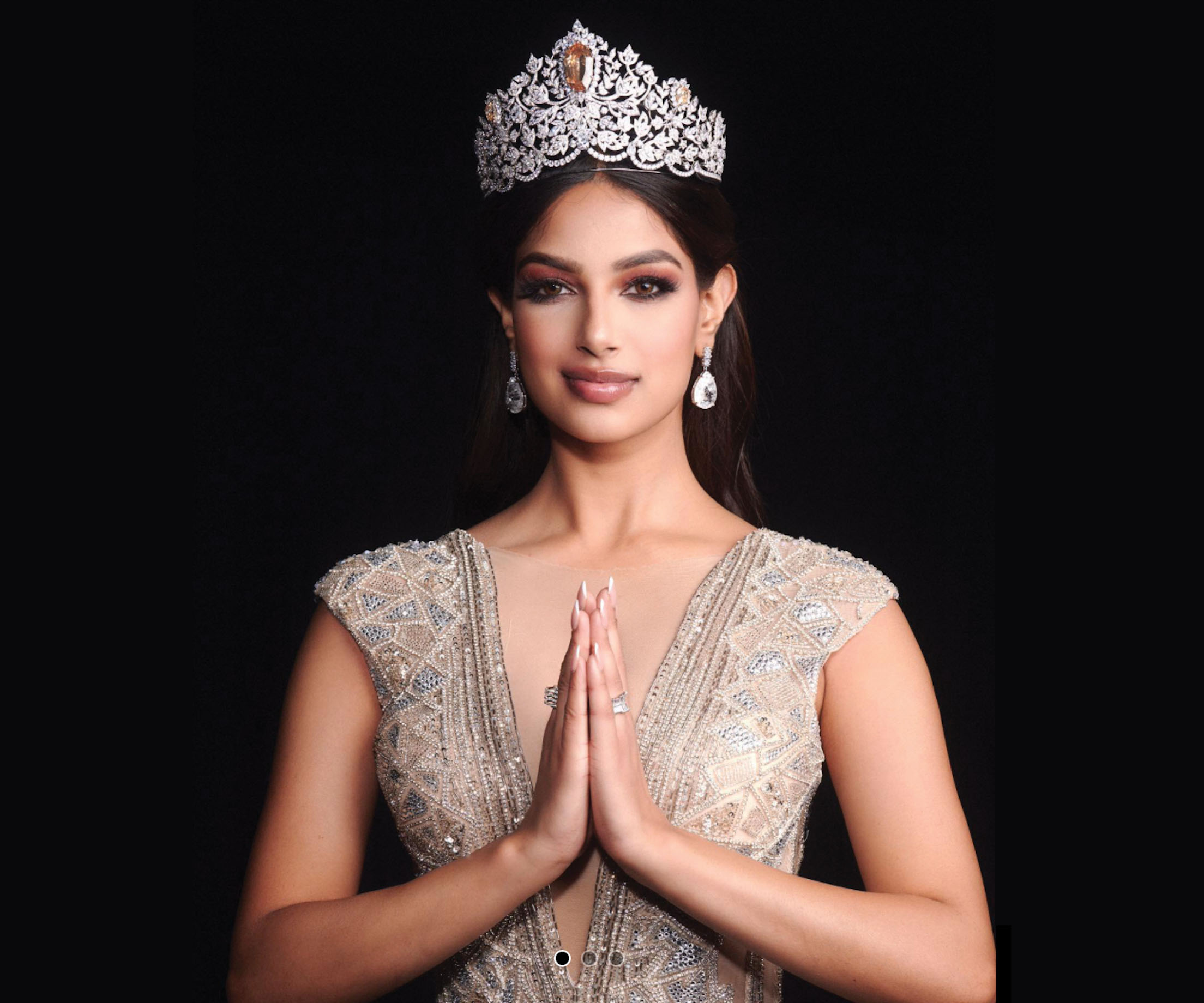 MISS India Harnaaz Sandhu, a Bollywood actress and model, was crowned as the 70th Miss Universe Pageant winner in rites held in Eilat, Israel on Sunday, December 12.
She becomes the third contestant from India to win the title, following Sushmita Sen (1994) and Lara Dutta (2000). Along with Sandhu, South Africa's Lalela Mswane and Paraguay's Nadia Ferreira placed in the top three.
Sandhu was clearly elated and shocked with the win, following the announcement by pageant host Steve Harvey as she and Miss Paraguay stood front and center of the stage. Paraguay's Ferreira was bidding to become her nation's first Miss Universe winner. Both Sandhu and Ferreira were among pre-pageant and preliminary favorites by pageant watchers and enthusiasts.
The other two contestants who finished in the top five included Miss Philippines Beatrice Luigi Gomez and Miss Colombia Valeria Maria Ayos Bossa.
Earlier in the competition, after being selected as one of the top 16 in the pageant, Sandhu was asked by host Harvey about her ability to mimic pet sounds. She obliged by making cat sounds, to the delight of the audience (although some critics watching the telecast from their homes posted on social media comments asking why Harvey decided to make such a request).
For the final question-and-answer segment prior to choosing the top three, Miss India was asked what advice she would give to young women who are watching on how to deal with the pressures they face today.
After a brief pause, Sandhu said, "Well, I think, the biggest pressure that the youth is facing today is to believe in themselves. To know that you are unique and that what's make you beautiful…stop comparing yourself to others and let's talk about more important things that's happening worldwide. I think this is what you need to understand: come out, speak for yourself because you are the leader of your life, you are the voice of your own. I believed in myself and that's why I'm standing here today."
Before being crowned Miss Diva 2021 and going on to represent India in the Miss Universe pageant, Sandhu chose to talk about global warming and climate change in that competition as part of the final five.
In her short speech, Sandhu said, "One day, life will flash before your eyes, make sure it's worth watching. However, this is not the life you want to watch, where the climate is changing and the environment is dying. It is one of the fiasco that us humans have done to the environment. I do believe that we still have time to undo our irresponsible behavior. Earth is all we have in common and our small acts as individuals when multiplied by billions can transform the whole world. Start now, from tonight, switch off those extra lights when not in use. Thank you."
Sandhu, who was born in Chandigarh, India, has a bachelor's degree in information technology was pursuing a master's degree in public administration prior to her Miss Universe win.
The 21-year-old says her mother is her inspiration. Sandhu's passions include sustainability, limiting our carbon footprint and promoting climate change awareness.
Meanwhile, by making the semifinals, Gomez has continued the Philippines' streak of making the semifinals of the Miss Universe Pageant for 12 consecutive years, reportedly marking a first in Miss Universe history.
* * *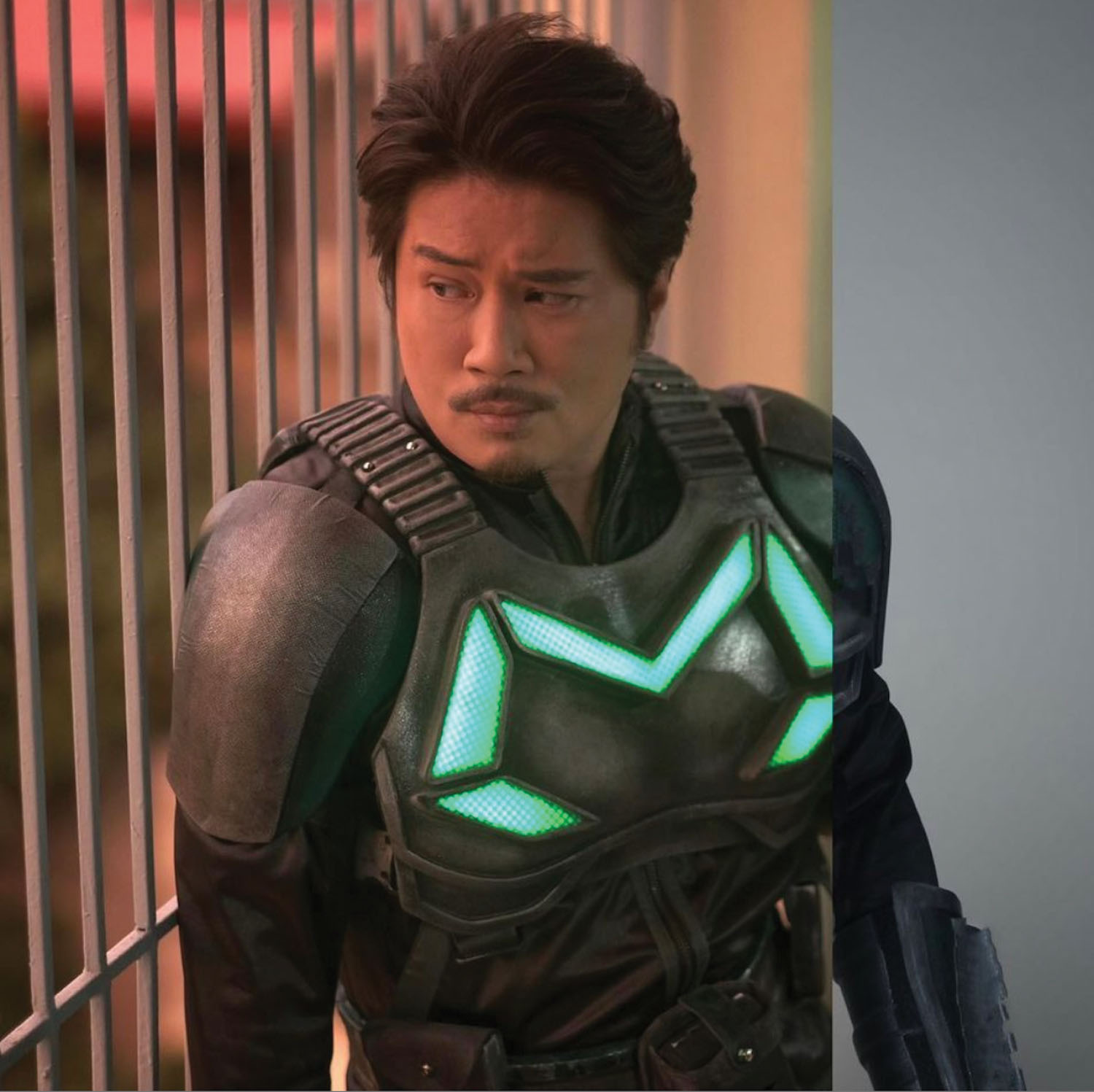 Actor-singer Janno Gibbs recently revealed that he wants to become a film director in a recent article posted on philstar.com.
Gibbs, whose latest movie is the superhero movie with a twist "Mang Jose," wants to direct to benefit the comedy genre in the movie industry.
"I already talked to Boss Vic and the other bosses. I have told them about my intentions to go into directing. I am pitching my ideas to them," Janno was quoted as saying.
As to why he wants to direct comedy movies, Janno feels that the industry lacks comedy directors and he wants to help the industry's comedy genre.
"Of course, comedy. I think we kind of lack comedy directors right now because from my experience, all of the comedy directors that were directing actors like me and Andrew E are no longer there. The only one who is directing us at the moment is Direk Al Tantay," he answered, when asked what kind of movies he would like to direct.
"I want to help the comedy genre para maituloy naman namin," he added.
Janno's latest movie, "Mang Jose," is based on the Parokya ni Edgar song and sees him as man who has the special ability of energy absorption and redirection. People in need of saving call on him, but the catch is they need to be able to pay him afterwards. Mang Jose's services can actually cost a few thousand.
The movie sees him reunite with his former ka-loveteam Manilyn Reynes. Their tandem was one of the biggest loveteams in the Philippine entertainment industry in the 1980s. In this fantasy-comedy movie, however, Janno and Manilyn play rivals.