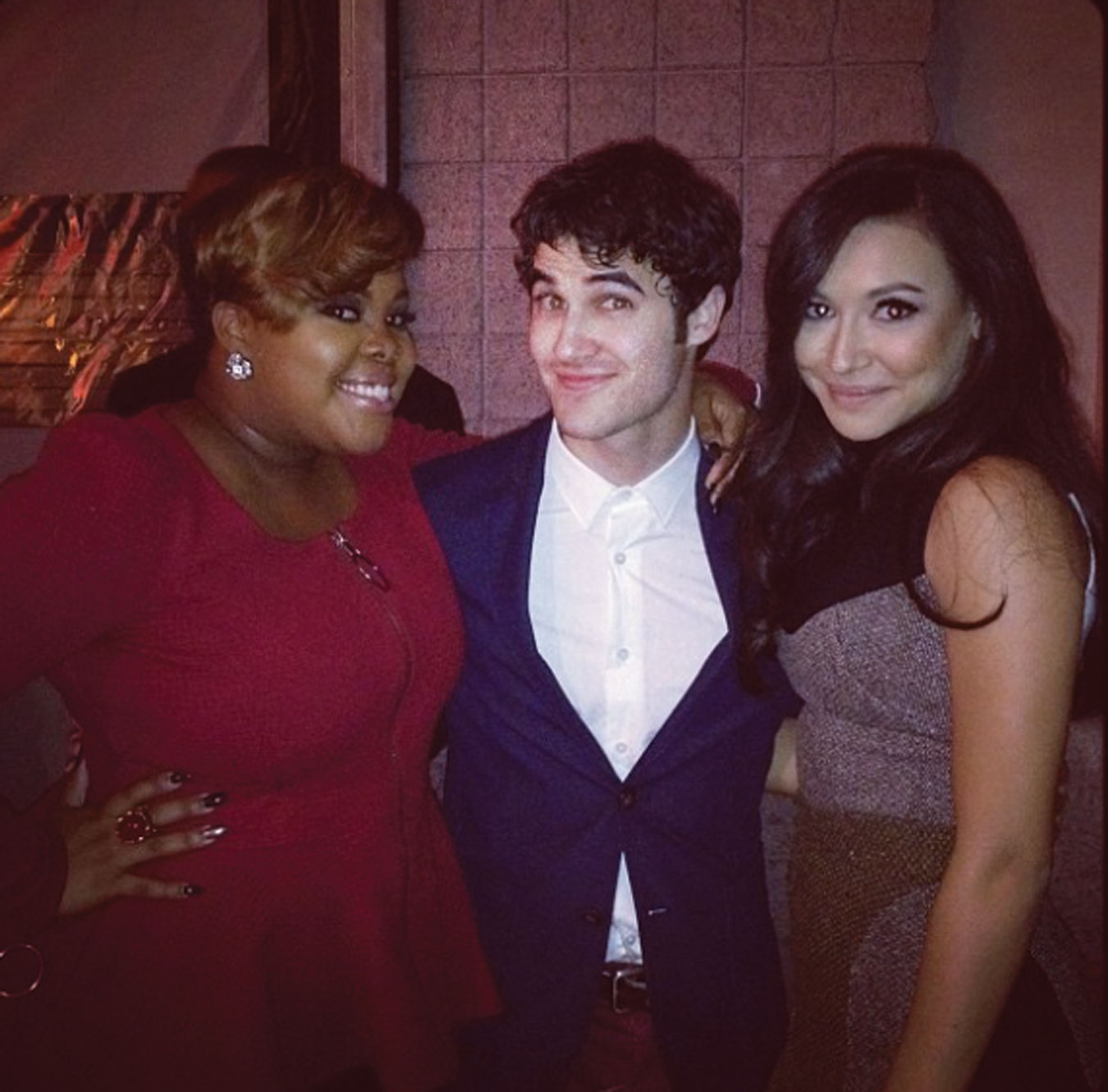 FILIPINO American actor Darren Criss on Monday, July 13, paid tribute to his "Glee" co-star, the late actress Naya Rivera, who was found dead after drowning in a river in Southern California.
He took to social media to remember Naya as someone who was "bold, outrageous and a lot of fun."
"Naya made me laugh like no one else on that set. I always said it while we were working together and I've maintained it ever since. Her playful, wicked sense of humor never ceased to bring a smile to my face," wrote Criss.
"She played by her own rules and was in a class of her own. She had a brashness about her that I couldn't help but be enchanted by. I also always loved her voice, and savored every chance I got to hear her sing. I think she had more talent than we would have ever been able to see," he continued.
Criss also talked about how Naya took care of her family and friends, and how grateful he is for her friendship.
"I was constantly moved by the degree to which she took care of her family, and how she looked out for her friends. She showed up for me on numerous occasions where she didn't have to, and I was always so grateful for her friendship then, as I certainly am now," he said.
"And even as I sit here, struggling to comprehend, gutted beyond description- the very thought of her cracks me up and still brings a smile to my face. That was Naya's gift. And it's a gift that will never go away. Rest in peace you wild, hilarious, beautiful angel," he concluded.
Meanwhile, Filipino singer Jake Zyrus, who appeared on the second season of "Glee" as a transferee named Sunshine Corazon, posted Naya's name on his Instagram story as a tribute to the actress.
Naya disappeared last week, on July 8 while boating with her four-year-old son on Lake Piru in Ventura County, California.
Her body was found on Monday, which coincidentally was the seventh anniversary of the death of her "Glee" co-star Cory Monteith.
Authorities believed that the actress died after saving her son, Josie.
"We know from speaking with her son, that he and Naya swam in the lake together at some point during their journey," said Ventura County Sheriff Bill Ayub at a news conference.
"It was during that time that her son described being helped into the boat by Naya, who boosted him onto the deck from behind. He told investigators that he looked back and saw her disappear under the surface of the water," he added. "The idea perhaps being that the boat started drifting, it was unanchored, and that she mustered enough energy to get her son back onto the boat, but not enough to save herself."
Rivera was 33 years old.