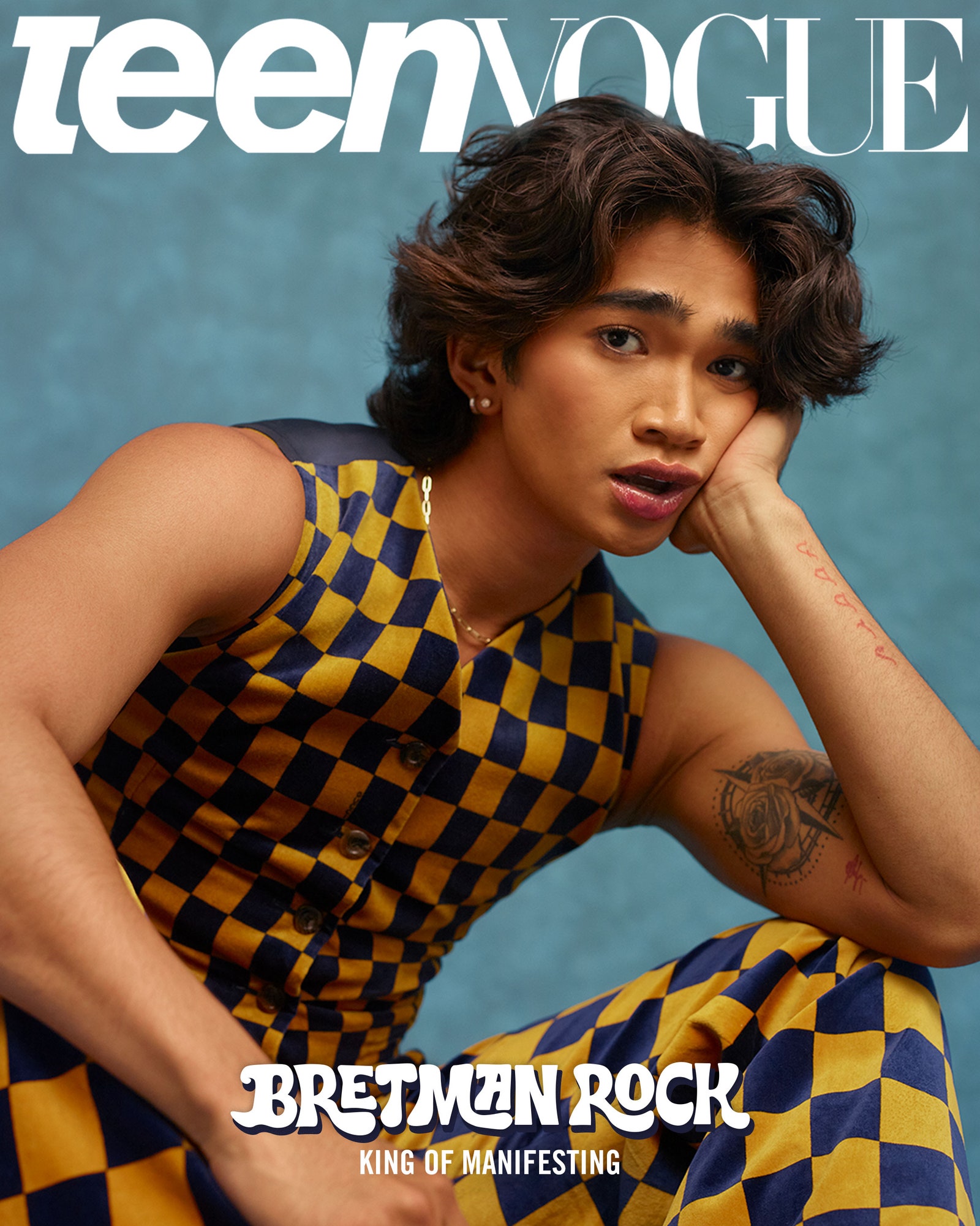 FILIPINO American beauty influencer Bretman Rock has landed on another magazine cover — this time on Teen Vogue.
In an interview with the magazine, written by Eunica Escalante, the 22-year-old social media star spoke about his race, sexuality, and growing up as a brown and queer immigrant from the Philippines.
"Before school, [my mom] was already at work. By the time we got back from school, she only really had time to cook dinner. And then she would sleep, wake up, and go to work," Rock said to Teen Vogue, referencing his mother who worked multiple jobs to provide for her three children. "So we never really saw our mom."
Rock spoke about the financial hardship his family faced on his MTV show "Following: Bretman Rock," saying he failed a cooking class in middle school for not being able to afford the ingredients.
"I didn't want to tell my teacher, so I just took the L," Rock said on the show. "It taught me so many lessons about having nothing and only having dreams — that's all we could afford."
Manifesting and self-expression became rituals for Rock that got him to where he was. Rock said there isn't anything in his life or any accomplishments that he didn't manifest. He said he would always tell people he was going to have a reality show, he was a star, and he was rich.
Describing growing up in front of the internet as "probably the most traumatizing thing" he's ever done in his whole life, Rock considers his bold personality a coping mechanism for his identity as a "brown, gay, immigrant."
"It's my coping mechanism to be unapologetic, not giving a f*ck, to be loud," Rock said. "Me just putting on whatever I want to wear today, people find confidence in that. But to me, I'm just coping."
In order to maintain his mental health, Rock told Teen Vogue he distincts his online persona and offline one.
"I've met people who don't know who they are, but only know who they are online," Rock said. "When I'm separating Bretman Rock and Bretman, it's really just to help with my mental health. The internet is not real life."
His internet content is personal and comedy-heavy, being comfortable in front of the camera at a young age. His Instagram reels and TikToks contain lip sync videos in his home, snippers of him and his little sister, or him roller-skating into the frame with a giant rainbow flag for pride month.
"I just think my life is so f*cking funny," Rock said. "There are so many things that people don't realize are funny. And I feel like I bring that out."
Before Teen Vogue, Rock was on Nylon Manila's cover as well, calling it a "big moment" for a queer man to be celebrated on a publication in the Philippines.
His Nylon Manila cover was dedicated to queer Filipino youth.
Rock currently has two reality shows, "Following: Bretman Rock" and "30 Days With: Bretman Rock." Earlier this year, he was named Breakthrough Social Star at the MTV Movie & TV Awards.
As an online personality, Rock boasts 17 million followers on Instagram, 11.9 million on TikTok, and 8.6 million on YouTube.