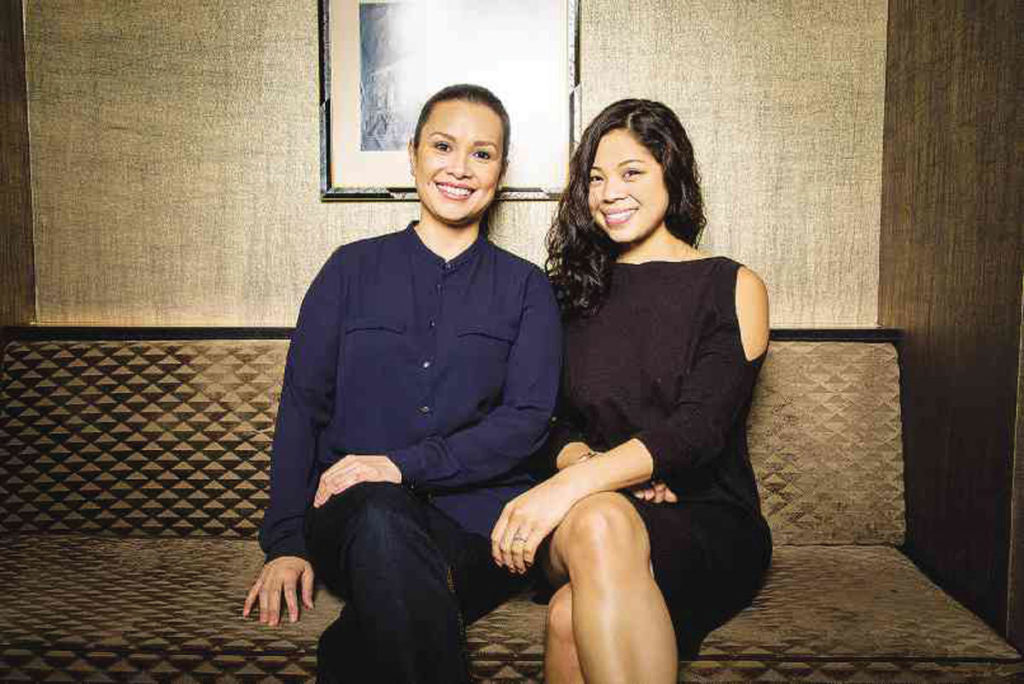 Two "Miss Saigon" alumni are set to appear in a movie musical together.
Eva Noblezada is headlining her first feature film, "Yellow Rose," alongside Lea Salonga.
Directed by Diane Paragas, the film tells the story of a 17-year old Filipino-American girl from Texas who is secretly dreaming of becoming a country music star. She has to fend for herself when her mother was arrested by Immigration and Customs Enforcement (ICE). She runs away and is forced to embark on a journey to follow her dreams or face deportation with her mother back to the Philippines.
"So grateful to be part of this amazing film," Noblezada said in a Twitter post.
Salonga, who is set to play the part of Rose's aunt, tweeted: "This is actually happening! (To be totally honest, Eva does most, if not all the heavy lifting. I'm just happy to be a small part of this effort!)"
According to Variety, the cast also includes country music artist Dale Watson, who portrays an underground country singer, along with Liam Booth, Gustavo Gomez ("Animal Kingdom"), Libby Villari ("Boyhood"), and Princess Punzalan.
"With the increased demand for diverse Asian American stories in Hollywood, I can't think of a better time to develop this film," Paragas told U.S. theater magazine Playbill.
"'Yellow Rose' has been in development for over 15 years, and we've selected an incredibly talented cast to help tell this story," she added.
Paragas is producing along with Cecilia Mejia , Orian Williams ("Shadow of the Vampire"), Rey Cuerdo and co-producer Jeremiah Abraham, as reported by Variety. "Yellow Rose" is supported by New York-based Asian CineVision, the Cinematrografo International Film Festival (ABS-CBN Global), and was awarded the Ravenal Foundation Feature Film Grant earlier this year by the New York Women in Film & Television.
Salonga was the first Asian woman to win a Tony Award in 1991 for her role as Kim in the original "Miss Saigon." She also played the roles of Éponine and Fantine in the musical "Les Misérables" on Broadway, and provided the singing voices of two official Disney Princesses: Jasmine in "Aladdin" (1992) and Fa Mulan in "Mulan" (1998).
Noblezada played Kim in the 2014 West End and 2017 Broadway revivals of "Miss Saigon," which earned her a Tony Award nomination last year.