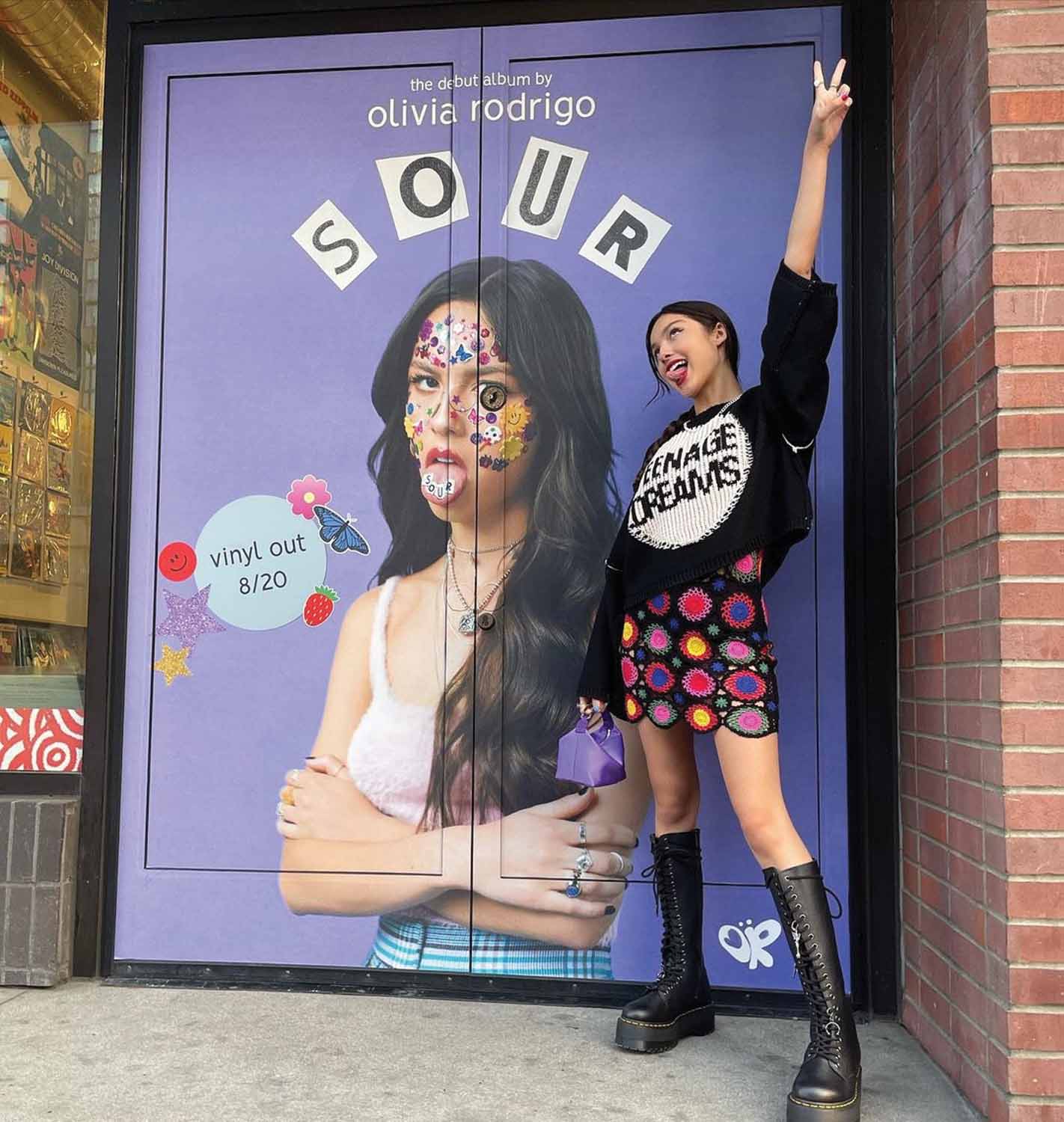 FILIPINA American star Olivia Rodrigo continues her "magical" year by winning three awards, including Song of the Year, at the 2021 MTV Video Music Awards.
The 18-year-old singer-songwriter on Sunday, September 12, beat 24kGoldn and Iann Dior, Silk Sonic, BTS, Cardi B and Megan Thee Stallion, and Dua Lipa in the Song of the Year category with her debut hit "drivers license."
"This is so insane. Wow. Okay, first of all I just want to thank all of you guys, the fans. This is so incredible. This has been the most magical year of my life, that's all because of you, so thank you," Rodrigo said as she took the first award of the night.
The Fil-Am teen went on to dedicate the award to "all of the other girls who write songs on their bedroom floor."
"There are a lot of people who will try to dim your light, but speaking your mind and sharing your heart are the most beautiful things in the world. I am here for that. Thank you again," she added.
Rodrigo, who arrived at the red carpet in a pink Versace creation, also won "Push Performance of the Year" and "Best New Artist."
Her singles "Drivers License," "Deja Vu" and "Good 4 U," entered the top three of the U.S. Billboard Hot 100 before her debut album SOUR was released in May.
Rodrigo was born to an American mother of Irish and German descent, and a Fil-Am father.
Earlier this month, she opened up about being a role model for young Filipina American girls.
"I sometimes get DMs from little girls being like, 'I've never seen someone who looked like me in your position.' And I'm literally going to cry. Like just thinking about it," Rodrigo said in an interview with Bowen Yang for V magazine.
In a previous interview, she revealed that she wants to go to the Philippines one day.
"I have never been to the Philippines, but I really, really want to. We still have extended family there, but I've never met them. That's on my bucket list, definitely," she said.