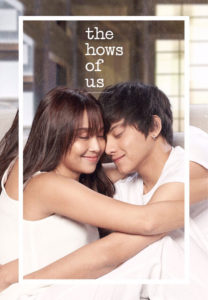 DALY CITY, Calif. — How does a relationship that started cozy and happy, and has progressed to shared fantasies of making it big in their respective careers, reach unbearable feelings of frustration and regret?
How do the fire and hopeful dreams of youth shift into the indifference and unbearable misery of adulthood?
TFC at the Movies' latest release, "The Hows of Us," follows the story of Primo (Daniel Padilla) and George (Kathryn Bernardo), a couple who are in a long-term relationship, building and planning their future together.
However, their love will be put to the test as their relationship faces hurdles – from misunderstandings to different career paths, among others.
In her story "Why More Millennials Aren't in Relationships" published in more.com., Jennifer Lafferty asks if it is "true that millennials and long-term relationships just don't mix?" One of the more popular explanations in her research is because "Other goals take precedence: Young adults today are very goal oriented and many of them want to make sure they accomplish some important personal and professional goals on their list before they're saddled with the responsibilities and sacrifices that come with a committed relationship."
That is the reality conveyed in "The Hows of Us," a moving portrayal of a couple navigating the hows and whys of their relationship, trying to figure out if staying together is worth the fights and the struggles.
"The Hows of Us," directed by Cathy Garcia-Molina from a script by Carmi G. Raymundo, screens in 76 theaters across the U.S. and Canada starting September 7.
Go to www.mytfc.com/thehowsofus, TFC U.S. , or TFC Canada for the list of theaters near your area.