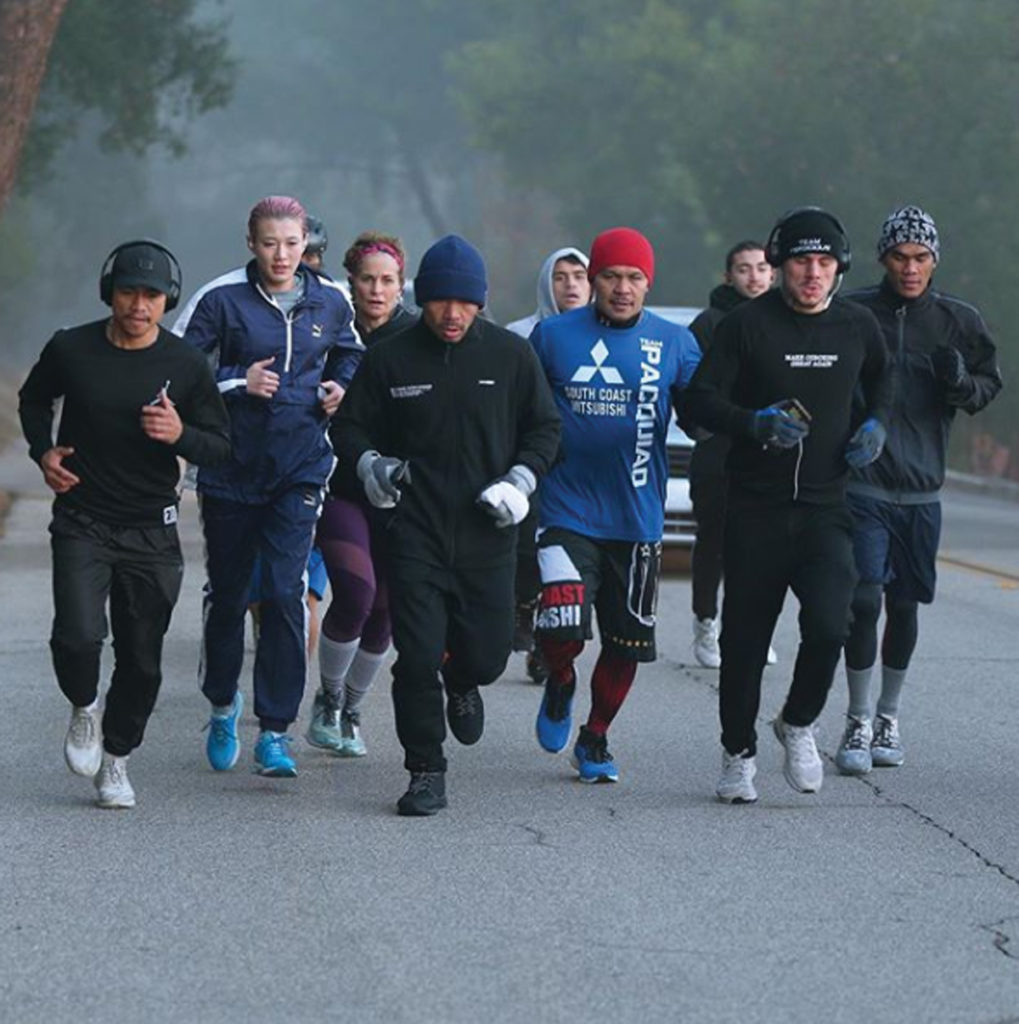 The fight for the World Boxing Association (WBA) welterweight title on January 19, 2019 between Filipino boxer Manny Pacquiao and American challenger Adrien Broner will still push through despite the latter's recent arrest in Broward County, Florida. 
Broner was reportedly arrested for failing to appear before the court on his case back in December 2017. His case involved speeding, having no driver's license and no registration. 
However, the Cincinnati boxer was eventually released, according to TMZ. 
Broner's trainer Kevin Cunningham assured the public that the fight will push through as their preparations for the coming fight intensifies. 
"This is news to me. I didn't know anything about it. Our camp is on point. He hasn't missed a beat. Preparation is 100 percent and we are preparing to do what we are coming to do on January 19th and that is to destroy to Manny Pacquiao's ass," Cunningham said as reported by The Philippine Star.
The Filipino champion, however, declined to comment on his opponent's arrest. He said that he plans to share the gospel with him post-fight and pray for him as he goes through his ordeal. 
"Of course in my heart, my desire is to have a conversation with him after the fight and I can share with him the real life, the word of God," Pacquiao said as reported by ABS-CBN News. 
"This is boxing. This is entertainment. We have to do our job in the ring. Outside the ring, we should be compassionate, be friendly, and help others," he added. 
Pacquiao said he believes that Broner will be able to handle his recent brush with the law. 
The Filipino boxer turned senator is currently in Los Angeles for a four-week training for his match in January. The battle for the welterweight belt will be held in Las Vegas. 
 It was not the first time that the 29-year-old challenger had clashed with the authorities. Broner has been sued for allegedly failing to pay for his jewelry bills amounting to $1.152 million. 
In 2016, he was charged with misdemeanor for allegedly choking a waitress at a nightclub, and previously had been booked on a sexual battery charge but released.