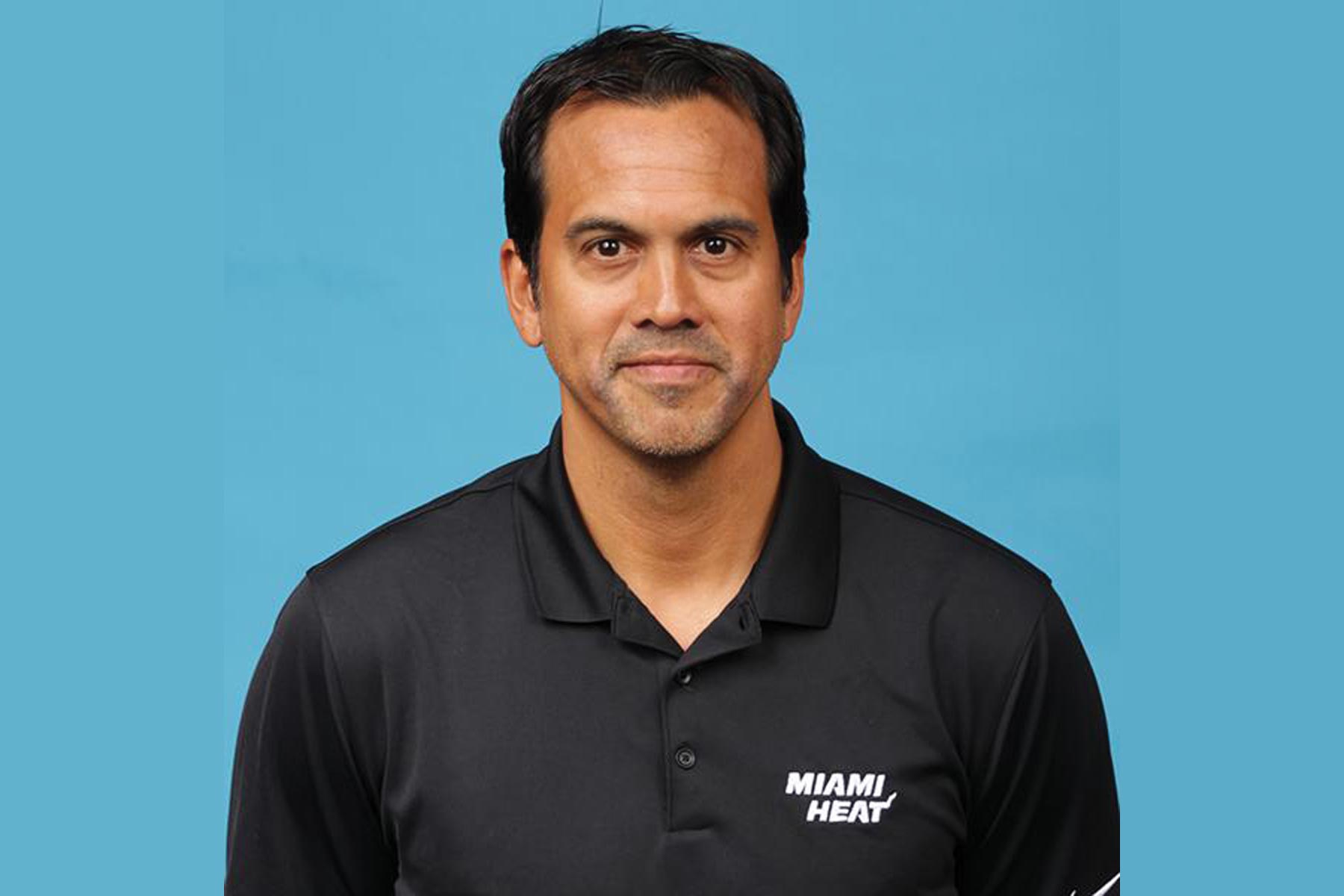 The half-Fil-Am coach is seeking his third NBA Championship, this time against the Los Angeles Lakers
EIGHT years after making history as the first Asian American head coach to win an NBA Championship, celebrated Miami Heat head coach Erik Spoelstra is heading to his fifth NBA Final, putting himself in position to earn his third championship ring.
On Sunday, Sept. 27, the Miami Heat defeated the Boston Celtics in the Eastern Conference Finals, securing a spot in the Finals against the Los Angeles Lakers, whom they will square up against on Wednesday, Sept. 30.
Spoelstra is only 49 years old, but his shrewd approach to coaching and ability to work well with players of all experience levels propel him to the league of fabled NBA coaches.
Since 1970, only three head coaches have had more Finals appearances than Spoelstra: Phil Jackson, Gregg Popovich and Spoelstra's predecessor Pat Riley.
Sports writer for GQ Michael Pina wrote in a recent article that "Spoelstra embodies that selflessly competitive ethos better than any other coach, in a league brimming with extremely capable strategists. In Miami, his personality is a tone-setter. And with that comes respect at all levels in the organization and unilateral commitment by all to do their job, even as it evolves every day."
LeBron James, Lakers team captain and former Heat player under Spoelstra, recently praised Spoelstra's ability as a coach.
"It's unfortunate that he hasn't gotten his respect. Every time we talked about Spo when I was there and we talked about how great he prepared us, and we talked about how great it was playing for Spo and things of that nature, you guys always said, well, you have LeBron, you have D-Wade, you have Bosh; any coach can do it. No, any coach can't do it. If any coach could do it, then there would be a lot more champions in this league. There would be a lot more successful coaches," James said.
From video room to arena
Spoelstra's quick ascent from Miami Heat video coordinator to multichampionship-winning head coach is a true "started from the bottom, now we're here" story.
He is the son of Elisa Celino — a Filipina immigrant originally from Laguna, Philippines — and former NBA executive Jon Spoelstra of the Portland Trailblazers, Denver Nuggets, New Jersey Nets and the defunct Buffalo Braves.
After graduating in 1992 from the University of Portland where he was a starting point guard, Spoelstra enjoyed a short career as a player-assistant coach for a German basketball club called TuS Herten.
It was in Germany with this basketball club that Spoelstra's illustrious coaching career began, coaching the club's local youth team. In 1995, Spoelstra accepted an offer from the Miami Heat for which he would be the video coordinator.
Eventually, Spoelstra was promoted to assistant coach, handling scouting. In 2006, he won his first NBA Championship as assistant coach when the Heat defeated the Dallas Mavericks in the Finals that year.
Then, finally, in 2008 — 13 years after he was first hired as a video coordinator — Spoelstra became the head coach for the Miami Heat at the behest of Riley, who stepped down. Not only was Spoelstra the first Asian American head coach of the NBA, he also became the first-ever Asian American head coach for the four major sports leagues in North America.
"This game is now about younger coaches who are technologically skilled, innovative and bring fresh new ideas. That's what we feel we are getting with Erik Spoelstra. He's a man that was born to coach," Riley said in 2008.
It was a decision that ushered in a new, prolific era for the organization. Under Spoelstra, the team became a regular fixture of the post-season, winning back-to-back champion titles in 2012 and 2013 during the "Big Three" era when the team was carried by a powerhouse trio of Dwyane Wade, Chris Bosh and LeBron James.
In a 2011 ESPN interview, Spoelstra's "work ethic, preparation and temperament" are cited as the core of his coaching acumen. Often labeled a "players' coach" Spoelstra's ability to cultivate trust and unity among his rosters is one of the key tenets to his finesse but tenacious approach to coaching.
"There's an integrity to my intentions," Spoelstra said in 2011. "I probably look at this more simplistic than you want. It doesn't matter whether you're a former player or you come up through the video room, whether you come from college. You have to earn that trust from NBA players every day. It doesn't stop unless, of course, you win 10 rings. But even at that point, you have to prove that there's competency, there's a work ethic, there's a plan, there's an organization to your thoughts. Then, at some point, they believe you can help them achieve what they want to achieve."
Higher stakes
The 2020 NBA Finals — which are usually held in June but have been delayed due to the coronavirus pandemic — promise huge milestones no matter which team wins.
For the Lakers, it is more than just winning its 17th NBA Championship for the historic team. The organization lost the beloved legend Kobe Bryant earlier this year, marking a painful benchmark to an already unusual season.
Throughout the season, the team has made it clear that the Black Mamba is its spiritual emblem, attempting to continue his legacy and rectify the tragic death that included Bryant's prodigal daughter Gianna.
James spoke about honoring Bryant at the post-game press conference after the Lakers beat the Denver Nuggets in the Western Conference Finals on Saturday, Sept. 26.
"Every time you put on the purple and gold, you think about his legacy and what he meant to this franchise for 20-plus years," the Lakers captain remarked.
"That drive to always want to be victorious, it stops you from sleeping," James said, referencing Bryant's signature Mamba Mentality. "You sacrifice a lot of things, you sacrifice your family at times because you're so driven to be so great that other things fall by the wayside at times. I understand that. I'm one of the few that can understand the mindset that he played."
Game 1 of the NBA Finals between the Los Angeles Lakers and Miami Heat will air on ABC on Wednesday, Sept. 30 at 6 p.m. PST.