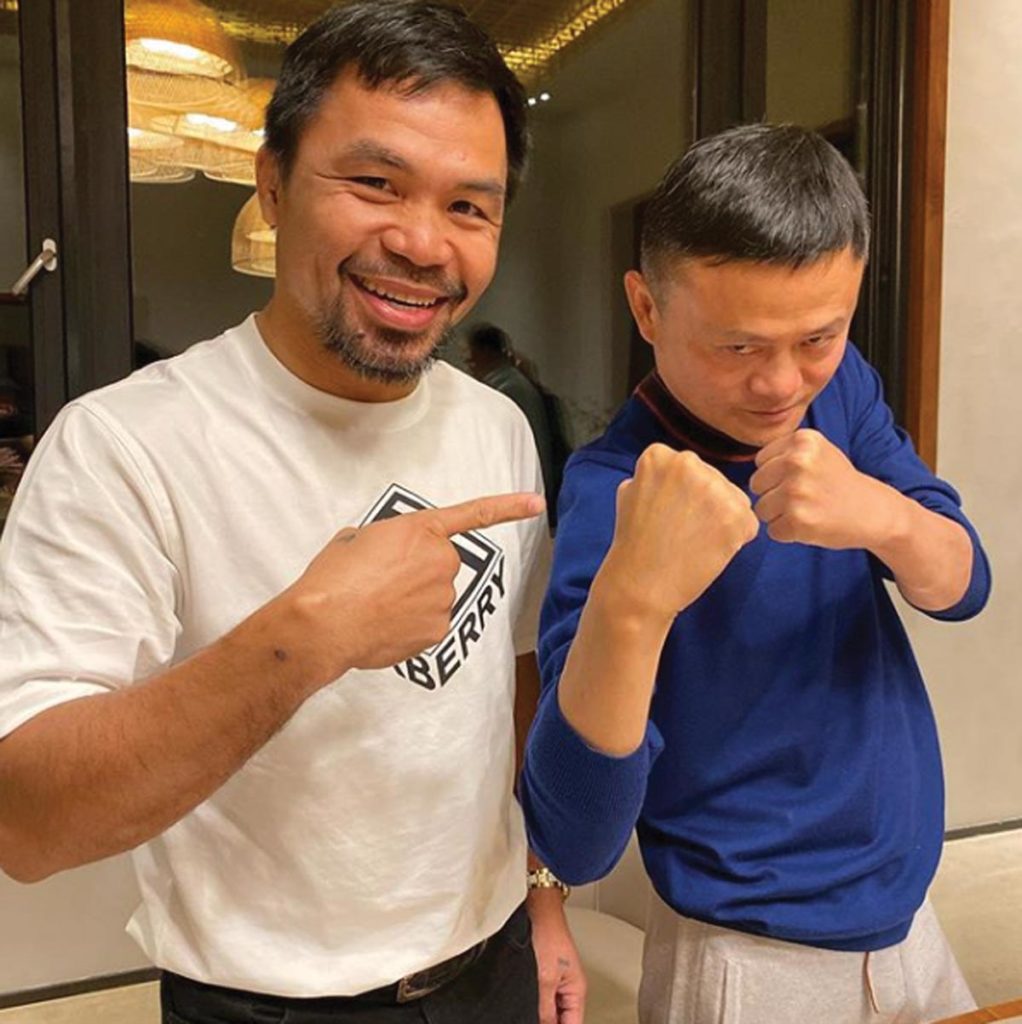 Reigning World Boxing Association (WBA) super welterweight champion Sen. Emmanuel "Manny" Pacquiao challenged Floyd Mayweather Jr. to a rematch in an Instagram video alongside China's richest man, Jack Ma.
In the video, Pacquiao and Ma were seen hitting the pads.
View this post on Instagram
"Floyd Mayweather if you want a real fight, fight me. If you want an exhibition, my guy, my friend Jack Ma will take care of you. The real Manny team," Pacquiao said.
"Yeah, I'm ready anytime, anyplace. Manny team is ready," Ma responded.
"Yes, that's right," the senator said before ending the video clip.
The video was also shared on Pacquiao's official Twitter and Facebook page.
This is the second time Pacquiao met Ma, who is the 21st wealthiest man in the world with a networth of over $38 billion, in Hangzhou, China.
Meanwhile, a reliable source inside Pacquiao's camp shared that negotiations for a possible rematch between Pacquiao and Mayweather were indeed ongoing.