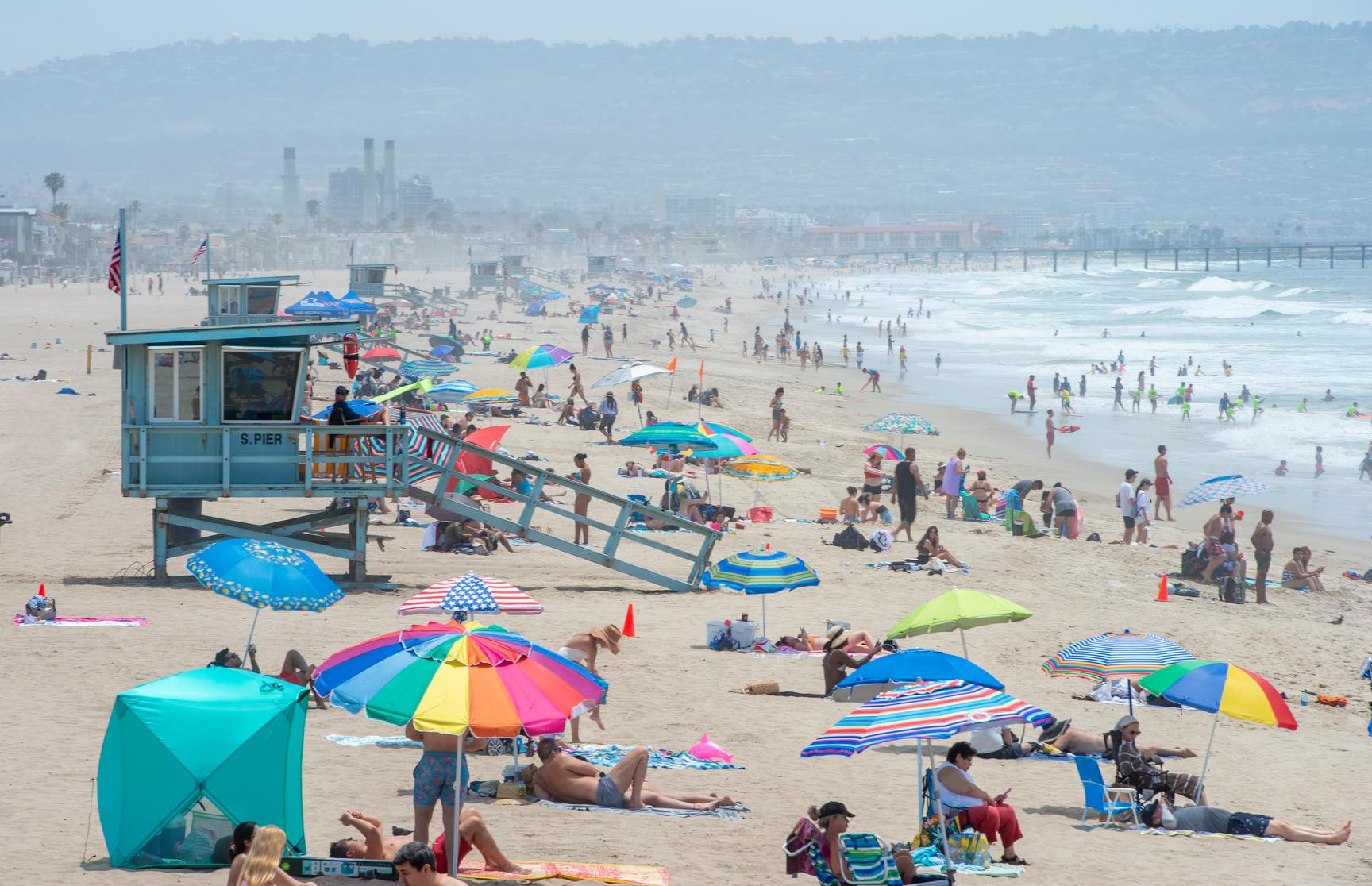 A LIFETIME AGO! That is how 16 months feel since the coronavirus pandemic disrupted and turned our lives upside down. This is especially true for California — home to the greatest number of Filipinos outside of the Philippines.
Just when former President Donald Trump was still in the state of denial about the threat of COVID-19, spreading falsehoods that coronavirus was just like flu that would go away and disappear like magic in Spring of 2020, California became the first state to impose a state-wide lockdown in the United States.
Such drastic move made us all feel imprisoned in our homes with stay-at-home orders, preventing us from even moving out of our city or county unless we were essential workers. Businesses, schools, malls, amusement centers, theaters, concert venues, restaurants, state parks, etc — these were all closed beginning on March 19, 2020, except those that were considered essential businesses and institutions like hospitals, groceries, pharmacies. Other businesses and offices shifted to a work from home setup. Travel was impossible. Reunions and parties, and milestones happy or sad like graduation, weddings, funerals were a lifetime ago.
But lo and behold — Californians are now feeling the vibe of an early Independence Day! As of Tuesday, July 15, the Golden State has lifted most of its COVID restrictions and officially reopened — one of the last states to do so, the New York Times reported.
"While some restrictions have already been relaxed, and others will remain in [place, the formal reopening of the country's most populous state is yet another sign of the pandemic's retreat in the U.S. and the nation's turn toward recover," the Times reporting stated.
With 72% of adult Californians now vaccinated, we are getting closer to living life of freemen, enjoying our liberties, because we chose to believe in science, and faithfully abided by the strict safety measures, thinking of the greater good.
What can we now do? The Times report stated: "The relaxation of rules allows for the return of large indoor events like N.B.A. games and concerts, which will require a negative coronavirus test or proof of vaccination for entry. Masks will continue to be required in crowded and high-risk areas — hospitals, long-term care facilities, public transit, prisons, homeless shelters. But otherwise, the state generally will not require masks for people who have been vaccinated, and enforcement will largely be on the honor system."
New York, another populous state where many kababayans live, "lifted nearly all virus restrictions on businesses and social gatherings after 70 percent of the state's adults have gotten at least one shot", the Times reported.
The good news is, there are more of us who still value and honor life, not only ours, but also of other people. We know that if we do not do this together, it will take longer for us to get back to normal, and so we exercise our discernment and judicious thinking of when to wear masks, avoid crowds, become physically distant, and practice hygiene all the time. These safety public measures have become a good habit to keep!
As the Fourth of July Independence Day draws near, we Filipinos are reminded that the true sign of patriotism and Christianity is thinking not just of ourselves, our own liberties, but in knowing when to surrender some of them for the good of our family, our community, our state, our world, our planet. Now, this is truly rebuilding our lives together for a stronger, better and brighter tomorrow for everyone.
CHEERS!
* * *
The opinions, beliefs and viewpoints expressed by the author do not necessarily reflect the opinions, beliefs and viewpoints of the Asian Journal, its management, editorial board and staff.
* * *
Gel Santos Relos has been in news, talk, public service and educational broadcasting since 1989 with ABS-CBN and is now serving the Filipino audience using different platforms, including digital broadcasting, and print, and is working on a new public service program for the community. You may contact her through email at gelrelos@icloud.com, or send her a message via Facebook at Facebook.com/Gel.Santos.Relos.