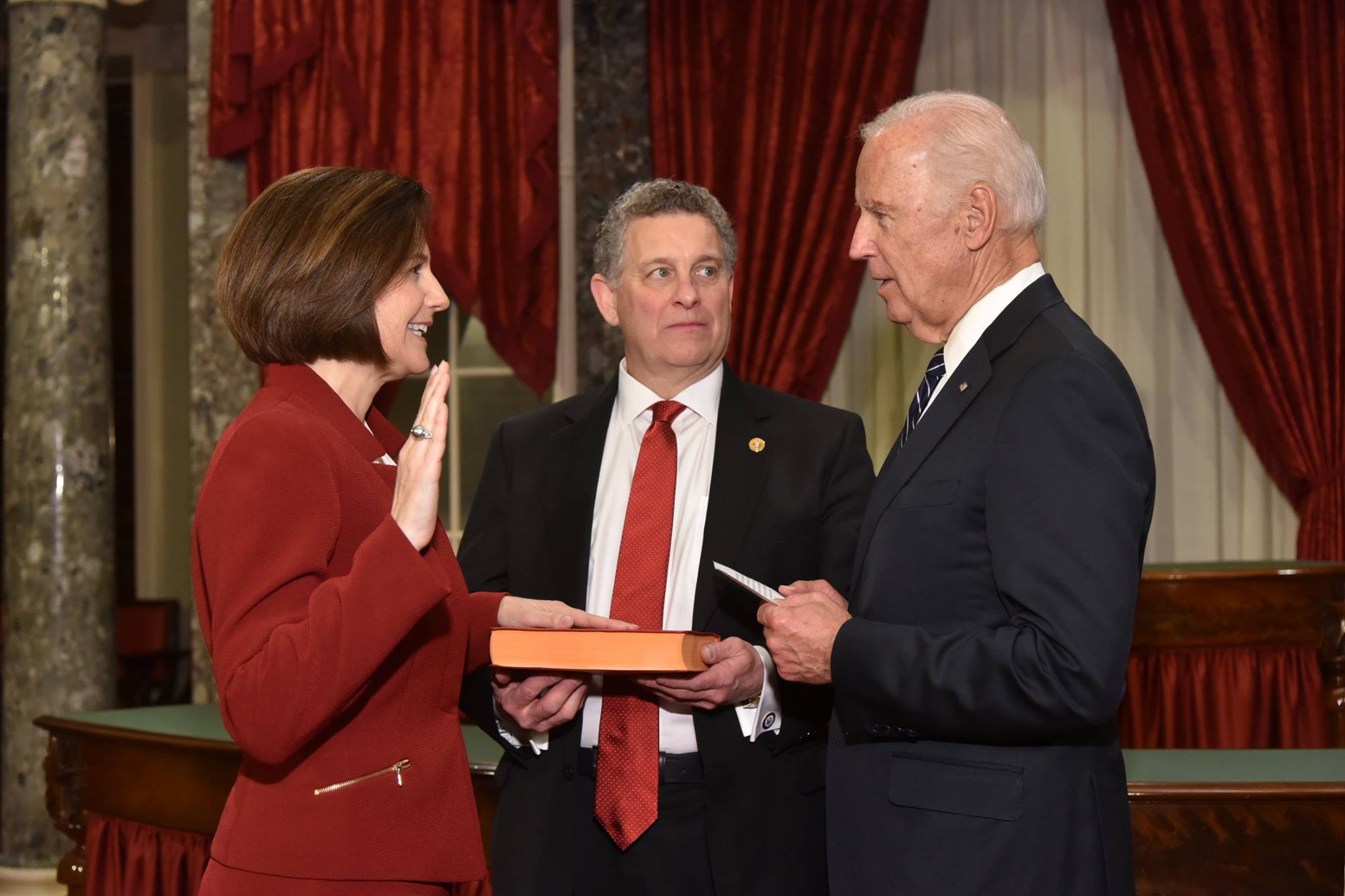 By Adam Laxalt, Candidate for U.S. Senate  
As we get closer to November, Nevada's AAPI families are wondering if they can make ends meet, send their kids to a good school, or have law and order.  Rather than focus on the issues that matter the most like inflation and the economy, my opponent Catherine Cortez Masto gets more desperate to distract from the fact that she has done anything but fail Nevadans.
Catherine Cortez Masto and Joe Biden have failed Nevada's AAPI community on every issue, and they don't care.
The Biden-Masto regime caused the current recession, skyrocketing inflation, and record gas prices. Their out-of-control spending caused the price of groceries and everyday household goods to soar to a 40-year high. This is a tax on every Nevadan and will particularly affect the many Asian-owned small businesses that are vital to our state's economy.
While Nevadans suffer, Catherine Cortez Masto's plan to combat skyrocketing inflation is to not talk about it. She refuses to mention the word "inflation" even though it's the most important issue facing our state. Gas prices in Nevada are some of the highest in the country and could cost families an extra $2,000 this year while Cortez Masto has waged war on our state's energy sector and made us dependent on foreign countries when we could pump oil and create jobs here in Nevada.
Cortez Masto praised supporters of defunding the police while Nevadans firmly oppose defunding the police. Asian Americans have been targeted by criminals because of soft-on crime Democrats while Republicans will always stand for justice for victims of anti-Asian crime.
Under Cortez Masto, Nevada ranks as the second least educated state in America and Las Vegas area schools are at the bottom among the nation's 50 largest metropolitan areas. This is unacceptable for Nevada's AAPI families looking to achieve the American Dream.
On top of crumbling schools, Democrats support racist school admissions policies that discriminate against Asian students. Recently, the Biden White House said that opposing anti-Asian American discrimination in college admissions is "extreme." The Biden administration also asked that the Supreme Court decide in favor of discriminatory college admissions policies that compel "racial balancing" by lowering Asian applicants' chances of gaining admission. Allowing race to play a factor is  wrong and another example of Democrats showing they don't care about AAPI families.
Cortez Masto and Joe Biden created a border crisis that has led to roughly 4 million illegal immigrants crossing the border. For Nevada's many Asian Americans who immigrated here legally, our open border is a slap in the face. No person should be rewarded for breaking our nation's laws. I've been clear that curbing illegal immigration and restoring law and order at the border will be one of my top priorities.
The time for change is now, and Republicans are working hard to bring our commonsense conservative message to Nevada's AAPI community. Polling shows that Asian Americans shifted to the GOP by 7% in 2020 and we are building on those gains and listening to the AAPI community.
Earlier this year, the Republican National Committee opened an Asian Pacific American community center in Las Vegas. RNC Chairwoman Ronna McDaniel said it best: "This is a long-term commitment the RNC is making to communities to show that we are a party that represents every American. The Democrat Party has taken the Asian American vote for granted for far too long, and it's time for Republicans to show up."
Republicans extend a warm welcome to the AAPI community to get involved and make a difference. Together, we will end the Biden-Masto regime and restore economic prosperity, the rule of law, and educational excellence for Nevada's AAPI families.
* * *
The opinions, beliefs and viewpoints expressed by the author do not necessarily reflect the opinions, beliefs and viewpoints of the Asian Journal, its management, editorial board and staff.
* * *
Adam Laxalt is the Republican candidate running for election to the U.S. Senate to represent Nevada. Laxalt was the Attorney General of Nevada from 2015-2019.