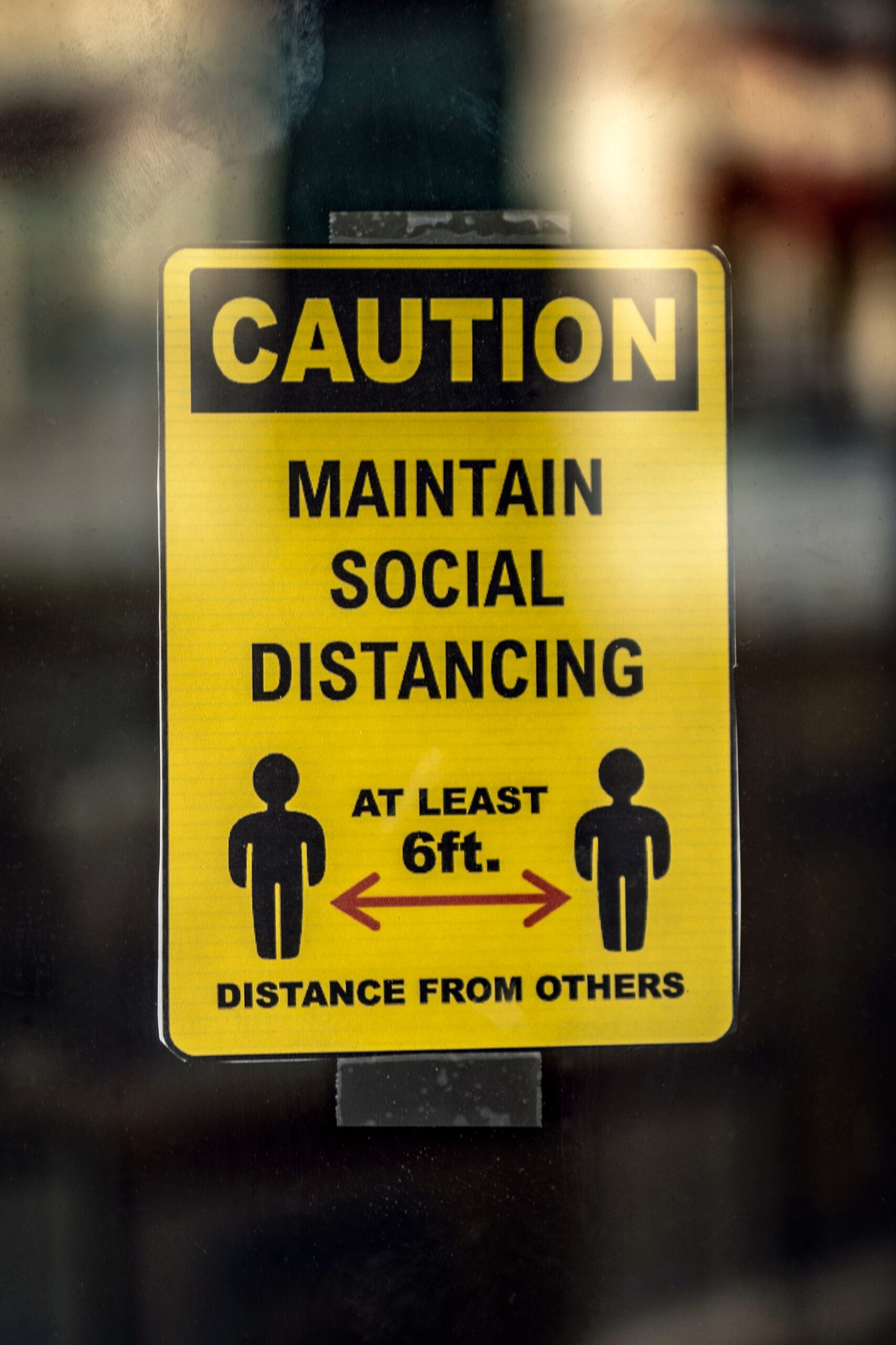 AS the whole world feels battle fatigue and desperation in fighting the nearly two-year war against COVID-19 and its variants, a little bit of victory in some battles gives some European countries a bit of impetus to change their strategies and tactics in order to keep the momentum of rebuilding their nations going. And Americans are watching closely.
As the New York Times reported, "For Italy, France, and the UK, we see that the number of patients in hospital with COVID remains much lower than in previous waves. In the UK, 291 patients with coronavirus per million were in hospital on 10 January. Just under a year ago, the ratio stood at 576 per million. In France, the ratio stood at 347 per million on the same day, compared with a high of 490 in November."
"In Spain, for instance, Prime Minister Pedro Sánchez declared last week that citizens would "have to learn to live with it, as we do with many other viruses," and said that the country should adjust the national approach to more closely align with how it handles influenza outbreaks. Olivier Véran, the French health minister, said recently that France's high level of infection and strong vaccination rate could "maybe" mean this would be the final wave," the Times report added.
Those who push the U.S government to relax restrictions and be bold like these EU countries so businesses can rebuild faster pick up on this boldness, seemingly ignoring the fact about one very important difference in our trajectories in this war: the U.S.' peak in the rate of infection and hospitalization is in an uptick, and the peak is yet to come.
In the U.S., "411 US Covid-19 patients per million people were in hospital as of 9 January – surpassing a previous peak of 400 per million set on 14 January 2021", BBC News reported.
This is a hard and bitter pill of a fact to swallow, considering the reality that the United States, the most powerful and richest country in the world that has led the nation in the fight against pandemics and epidemics in the past would lag behind other industrialized countries in this fight against COVID.
We produce most of these life-saving vaccines, remember? We lead in the research and development of our arsenals in the fight against the invisible enemy, right?
This is explained by Dr. Mark Cameron, an associate professor in the department of population and quantitative health sciences at Case Western University in Ohio, in the BBC News report.
Dr. Cameron believes "the U.S. is suffering from 'a perfect storm' of COVID-19, co-morbidities, uneven access to health care and hostility to vaccines, masks, and other preventative measures."
"When all of that 'perfect storm' nature of vulnerabilities that are unique to the U.S. combine, you've got an outbreak of the virus that can quickly lead from increased cases to increased hospitalisations, which tax the local hospitals and health community."
Let us talk about numbers to substantiate this.
"Just over 63% of the U.S. population is fully vaccinated, much lower than in the UK (71%) as well as Italy and France (both 75%). In Canada, almost 79% of the population is fully protected," BBC News report stated.
Let's talk about organized institutional resistance to the life-saving vaccine and mask mandates.
There are still Americans who do not believe in vaccines and are sick and tired of wearing masks despite the glaring facts that these have been saving lives. They continue to spread misinformation and disinformation against these public safety measures, demonize our scientists, health officials, and the federal and state governments who fight hard day and night to save lives.
Then there are also those Americans who are so obsessed and fixated with their personal liberties instead of focusing on the safety and wellness of people during wartime like where we are right now. They filed cases before the Supreme Court, which, by the way, now has the majority of justices, thanks but no thanks to Donald Trump. Unfortunately, this same SC blocked the Biden Administration's vaccine-or- mask mandates for big employers.
The dissenting opinion as penned by Justices Stephen G. Breyer, Sonia Sotomayor and Elena Kagan "expressed incredulity at the court's willingness to frustrate "the federal government's ability to counter the unparalleled threat that Covid-19 poses to our nation's workers."
Talk about being pro-life, well this is definitely antithetical to what these dissenters in the Conservative party claim they are fighting for.
Let us talk about a real-life experience.
My husband and I were privileged to travel twice to Europe in 2021 — to Spain, France and Germany and the Netherlands. Despite the pandemic, we felt safe. We saw how most of the people, and I mean a vast majority of them, sacrifice a little of their liberties for the greater good. They get vaccinated, they use their health passes to show proof of vaccination to eat out, attend concerts, join public events. They wear masks, urge people to wear masks indoors.
They do not whine. They do not curse their government because they know and understand that saving lives is the obligation not only of the government, but of the citizens.
Here in the U.S., We have so many "pasaway," trying to game the system for their own personal selfish reasons.
The Times report added that "the World Health Organization cautioned this week against treating the virus like the seasonal flu, saying it was too soon to make that call. Much about the disease remains unknown, the W.H.O. said. And a surge in cases driven by the Omicron variant is still battering the continent, while the population of much of the world remains vulnerable because of a lack of widespread vaccination, and more variants are still likely to arise."
And so to answer my own question in the title of this piece: NO. The United States is not yet in the position to be bold like most EU countries. Before we can even claim that for ourselves, let us do our part in getting fully vaccinated and boosted. Let's agree to use health passes. Let us get tested so we can self-isolate to avoid spreading the virus and killing the more vulnerable people like the chronically ill with co-morbidities, the old and the children.
Let us start thinking less of ourselves and more of the what will be good for the community.  Then, maybe, we can be bold because we have all collectively done our responsibility to be part of the solution instead of the problem. Then and only then, can we be bold when we finally work TOGETHER to save the lives of our people, and not side with the invisible enemy.
* * *
The opinions, beliefs and viewpoints expressed by the author do not necessarily reflect the opinions, beliefs and viewpoints of the Asian Journal, its management, editorial board and staff.
* * *
Gel Santos Relos has been in news, talk, public service and educational broadcasting since 1989 with ABS-CBN and is now serving the Filipino audience using different platforms, including digital broadcasting, and print, and is working on a new public service program for the community. You may contact her through email at gelrelos@icloud.com, or send her a message via Facebook at Facebook.com/Gel.Santos.Relos.