By Sen. Kamala Harris and Assemblymember Rob Bonta
We are in a crisis — one that requires unifying leadership. But that's not what we are getting from the president of the United States. The staggering death toll and human suffering haven't changed Donald Trump's lack of empathy and tendency to strike out at those who speak truth. Rather than show moral leadership and take real action to help people, Trump has resorted to race-baiting and spreading misinformation. This has helped perpetuate hate against the Asian American & Pacific Islander (AAPI) community.
After it became clear that President Trump ignored early warning signs and failed to prepare for this pandemic, he blamed other countries, groups of people, and entities like the World Health Organization. The racializing of the coronavirus as the "Chinese virus" and "Wuhan virus" by the president and by some members of Congress has recklessly put members of the AAPI community at risk.
The number of hate-fueled incidents – ranging from verbal harassment to physical assault – against the AAPI community remains dangerous. These incidents include cases like people being spit on, having bottles thrown at them, and being physically assaulted in the subway and other public places. The racist fearmongering has also hurt AAPI-owned small businesses. It was reported that Asian American businesses saw up to an 80% drop in business before isolation orders came into full effect. Not only has this scapegoating caused members of the AAPI community to fear for their safety, but also their livelihoods.
Sadly, we've seen this kind of prejudice before. Two decades after the Chinese Exclusion Act, the federal government blamed Chinese Americans for an outbreak of the bubonic plague in San Francisco. We must work to make sure history doesn't continue repeating itself.
The increase in instances of profiling, intolerance, intimidation, and hate is disturbing and inexcusable. Any witness to these acts has the responsibility to speak up, report, and condemn them. And the Commander in Chief must show real leadership that unifies our country instead of sowing hate, especially during a national crisis.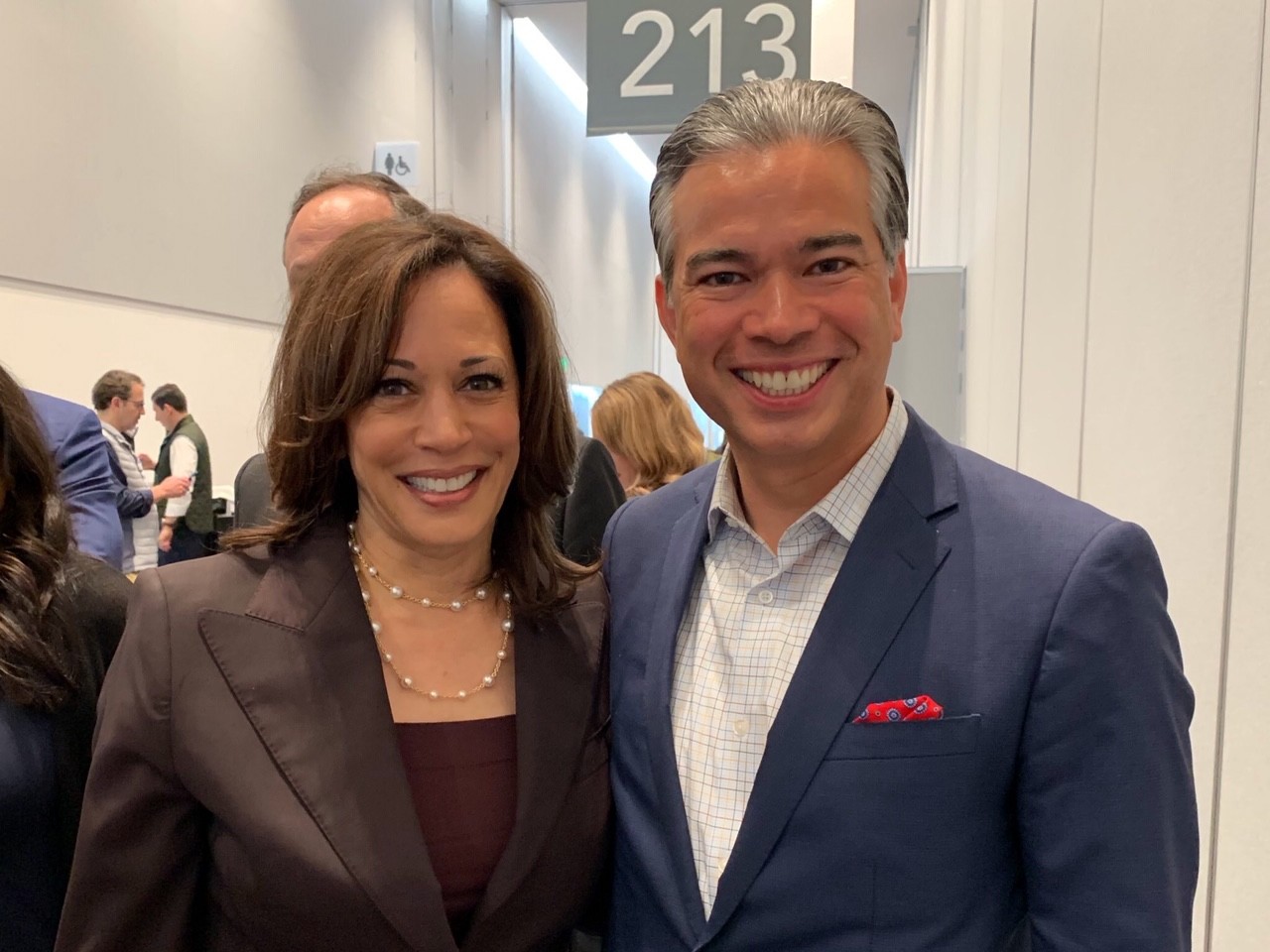 Given the lack of leadership in the White House, the two of us have worked hard to address these issues head-on by demanding an end to discrimination against the AAPI community; calling for the administration to address bias; and requesting funding to combat discrimination.
During this Asian Pacific American Heritage Month, we must recognize that there is more that unites us than divides us. It's natural to be fearful or anxious in these uncertain times, but we cannot allow that fear to erode our unity. While there have been despicable acts of hatred, there are countless examples of communities supporting one another.
People helping their elderly neighbors with groceries, impromptu balcony concerts for frontline workers, and wellness check-ins over video calls have become essential to our resilience. Stories like these serve as hopeful reminders that we are all better off when we reject hatred, look out for others, and embrace our shared humanity.
Kamala Harris is a U.S. Senator representing California. Rob Bonta is a State Assemblymember representing Oakland, Alameda, and San Leandro.